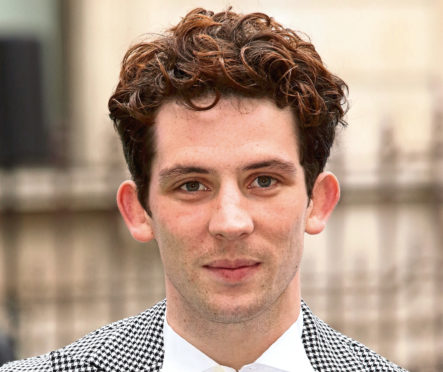 The actor who plays Prince Charles in the next series of The Crown has hailed co-star Olivia Colman as the queen of risky quips.
Josh O'Connor said filming was a lonely experience because the Queen's eldest son, as seen in the third season of the smash-hit Netflix drama, spent time away from the royal family, at sea or at Cambridge.
But when he finally linked up with Olivia and other co-stars including Helena Bonham Carter (Princess Margaret) and Tobias Menzies (Prince Philip) during scenes filmed at Caernarfon Castle in Wales, he was met with a string of lewd jokes from the "rock 'n' roll" Oscar winner.
"I found Olivia's advice quite helpful, but it would never last long before a joke undercut it," said Josh.
The 29-year-old was previously best known for his portrayal of Lawrence in award-winning ITV mini-series The Durrells, in which he appeared alongside Keeley Hawes and Daisy Waterstone.
He said: "There's a bond, I know from The Durrells, where you become like a real family on set.
"So I missed out on that (in The Crown), but it turned to be useful because the whole thing about Charles at the time is he was separate, at university or with the Navy or whatever, and alone."