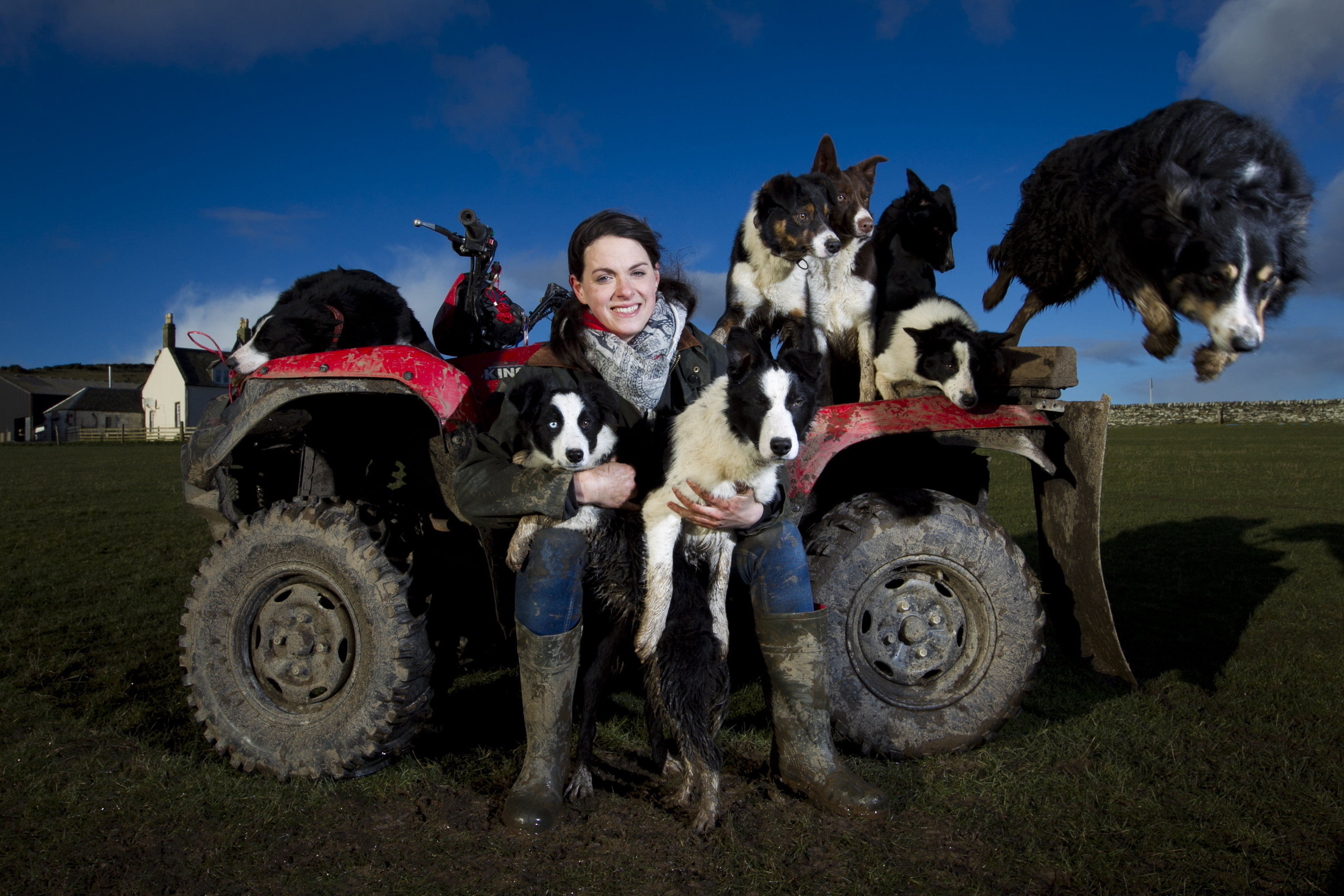 SHEEPDOGS are reputed to be among the smartest in the canine world.
But a German shepherd training Border Collies in Scotland is showing how linguistic skills can match their uncanny ability to round up a wandering flock.
Lisa Gast has 14 dogs in her sheepdog school but her first, Harvey, remains leader of the pack and the seven-year-old Border Collie is now fluent in three languages – dog, English and German.
The former finance worker from Germany – who now calls the Isle of Bute her home – has trained the dogs to act as canine midwives for distressed ewes during lambing season.
Lisa, 27, gave up her job as a bookkeeper in an accountant's office in her home town of Frankfurt to become a shepherd six years ago.
She was drawn to Scotland because of the hills and landscape.
"I dreaded the thought of spending the next 10 years sitting at a desk," said Lisa.
"Dogs have always fascinated me, especially sheepdogs and I always wanted to train them."
She brought her trusty dog Harvey from Frankfurt and spent a year working on a farm in the Scottish Borders.
She then moved to Bute where she met her partner Ian Dickson, 30. He farms more than 1000 sheep and 130 cattle, with his father John at Scalpsie on the island.
Now her class of loyal Border Collie sheepdogs number 14.
Two have been snapped up by American farmers to work on ranches in the US.
The farmers spotted them at work on social media videos that Lisa had put online.
"Harvey is still top dog. He is superb and my right hand on the farm," Lisa said.
"He is bilingual and understands commands in English and German.
"Along with the other dogs he can spot a ewe in trouble in labour and gently guide her towards me so I can help deliver the lamb.
"The dogs have the inherent wisdom and skill to spot any unusual behaviour or distress in sheep.
"It's a joy to see them care for the flock and enjoy their work.
"Their intuition and wisdom is fascinating.
"Two of my dogs are having a great life working on American ranches.
"Nell is herding sheep on a ranch in Montana and Grace is a cattle dog in Idaho."
Sheepdog training begins when pups are around one year old.
Lisa encourages them to learn how to "read" sheep and later to learn left from right.
After basic training meeting the flock, Lisa takes them to work.
"If you start too early they could have a bad experience and lose the chance to become a good sheepdog. You train them for 10 to 20 minutes a day, encouraging them to learn in a positive, rewarding way.
"Above all, it must be fun. You don't want to train a robot but instead, a dog which uses judgement to herd sheep or, sometimes, cattle."
"It can take 12 weeks to learn to be a sheepdog, often much longer.
"You don't want them to be too wild or timid, but instead have the right approach to herding and good understanding of their sheep."
Aside from breeding and training dogs, Lisa is now a judge and has recently returned from Israel after judging sheepdogs.
Her brightest pup Ben is a finalist in the Scottish Nursery competition for Scotland's young sheepdogs, which takes place in Campbeltown on March 3.
"He will be up against roughly 60 other dogs and great, very experienced handlers and I really hope he does well," Lisa says.
"It's a tough one for a young sheepdog, but he is more than ready for it."
Guests at the Scalpsie farm's self-catering lets are treated to displays of Lisa's sheepdog training skills.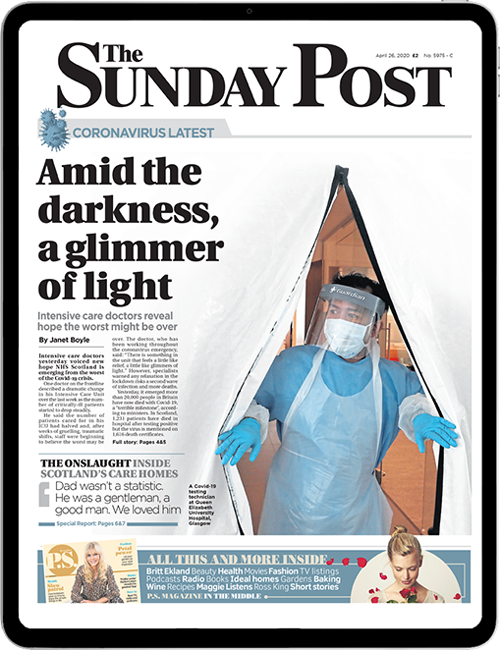 Enjoy the convenience of having The Sunday Post delivered as a digital ePaper straight to your smartphone, tablet or computer.
Subscribe for only £5.49 a month and enjoy all the benefits of the printed paper as a digital replica.
Subscribe