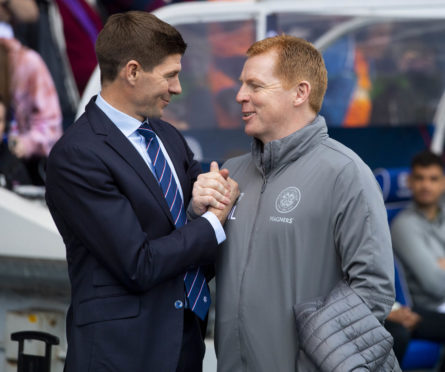 The English Premier League now has a plan to play out the remainder of season 2019-20.
The FA Cup will also resume next month, with the Final scheduled for August 1.
Many people behind the scenes at football clubs, the EPL and the FA deserve to be commended for their hard work and attention to detail to get things moving in the right direction.
The Scottish football authorities have already called time on the season.
Maybe now there will be a bit of regret that they didn't hold off a wee bit longer to conclude the campaign in the proper manner?
I fully understand the financial pressure the SPFL was under.
Clubs needed payments going into their accounts to help mitigate for months with no fans coming through the gates.
On top of that, the expense of Covid-19 testing kits would have placed a huge burden on most of them, something English football is in a far better position to afford.
The focus now has to be on looking forward, and Scottish clubs are aiming to be back in training by the middle of June, and be playing again competitively from August 1.
If everything that's down on paper at the moment becomes reality, that would be fantastic.
Already, however, some doubt has been cast upon that coming to pass from the Scottish Government's national clinical director, Jason Leitch.
These unprecedented times have, however, thrown up old arguments, and I see it's been mentioned again about the prospect of the Old Firm becoming a part of the English set-up.
Any move wouldn't see them going straight into the Premier League set-up, but involve them joining at League Two level.
This kind of talk has been on and off for the best part of 20 years – and I'm not sure it will ever happen.
I just can't see League Two sides voting to have the Old Firm as part of their set-up when that could stop current clubs from gaining promotion or increase the chances of relegation.
They wouldn't want to invite suffering on themselves.
Sure, I get that sponsorship and partnership income would increase with the pull of the big two. Television would be all over it, and there would be lucrative deals on the table.
Gate receipts would also get a nice lift, with huge travelling supports coming down from north of the border.
So for the English to have the Old Firm would be fantastic. Indeed, the Old Firm would enhance the English Premier League as both clubs have lots to offer in many different ways.
I don't know if both clubs would want to take that route. But if they did, success would not be guaranteed.
It might take five or six years to get into the EPL as you couldn't take three successive promotions for granted.
So, the chat has been interesting but it's not something I expect to happen any time soon.
However, during this Covid-19 crisis, discussions in many walks of life are taking place, looking at ways to change things that may have been in place for decades and decades.
If there was a willingness from Celtic and Rangers to do it, then they'd need to start knocking some doors down.
Change is never impossible, and if there was a time for things to be closely examined, it may well be in the next 12 months. But not right now. There is too much going on and too much uncertainty.
The focus of Celtic and Rangers will be to get Scottish football up and running as soon as possible. That is their first priority, of that I've no doubt.
The next campaign is massive for both clubs, and they will not want their focus to be diverted.
Neil Lennon will try to lead his team to 10-in-a-row. Steven Gerrard and his men will be doing everything in their power to stop it.
At this moment, they don't know if they will be part of a 12 or 14-team league set-up.
Ann Budge is charging on with her plans for reconstruction. She is within her rights to try to fight for Hearts.
But if there was to be a new set-up of 14, then why shouldn't Hearts still be relegated and Inverness Caley Thistle and Dundee join Dundee United in promotion?
If Celtic are deserving champions – and they are – then surely Hearts deserve to go down?
Anything else takes away the credibility of the SPFL.
It will all be settled one way or another this week, but it is unlikely any reconstruction plan will receive the necessary amount of votes from the 42 member clubs to go through.
But you never know what might happen. Times have been strange for a few months now.
At least now we appear to be heading the right way.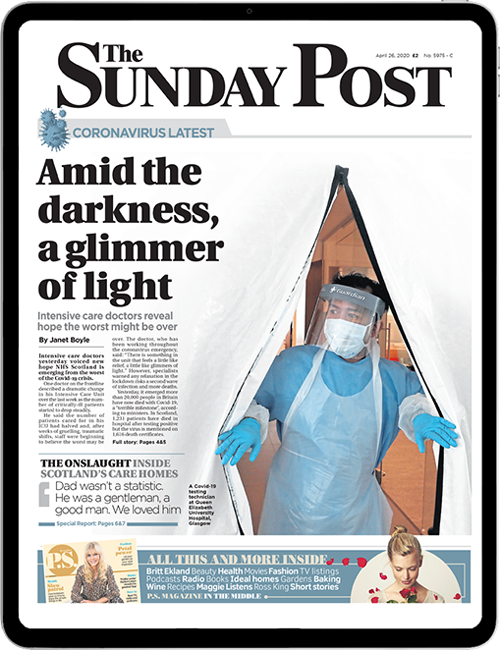 Enjoy the convenience of having The Sunday Post delivered as a digital ePaper straight to your smartphone, tablet or computer.
Subscribe for only £5.49 a month and enjoy all the benefits of the printed paper as a digital replica.
Subscribe