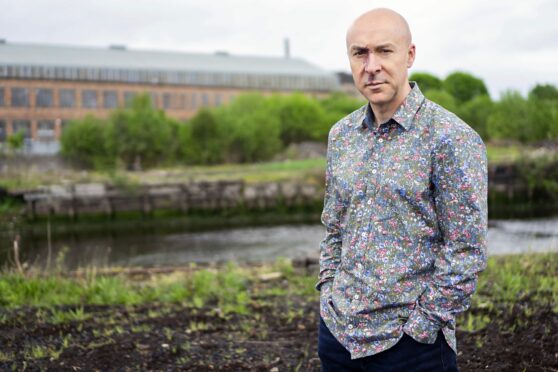 Multi-award-winning Scottish author Chris Brookmyre has earned his bragging rights. Thriller tsar Stephen King opened last year's Bloody Scotland crime writing festival brandishing a copy of Brookmyre's Want You Gone and declaring it: "Fantastic!"
P.S. can add its voice to the praise, rating the writer's latest offering, The Cliff House, among his best yet. The book is his 27th in 25 years as a novelist and comes in addition to the Ambrose Parry series written with his doctor-turned-author wife, Marisa Haetzman.
Set in a luxury retreat on a private island surrounded by the Atlantic Ocean, the action unfolds with a weekend hen party organised by the bride-to-be, a self-made millionaire with a pop star in the mix. "One party, seven secrets, one worth killing for," says the publisher's pitch. But it's more than that. The novel is an exploration of friendship and forgiveness with a killer twist and an upbeat conclusion.
The writer, 53, says: "It was a product of the pandemic, of time spent thinking about the people you haven't seen."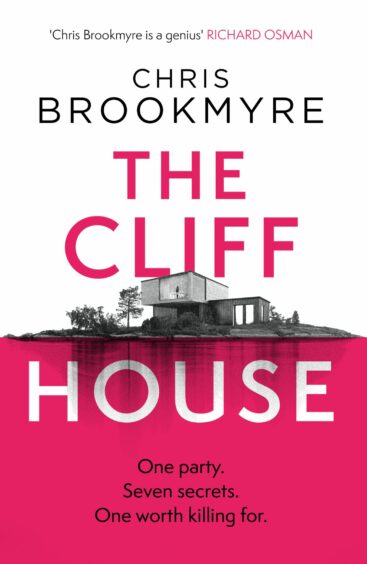 Brookmyre says he first came up with the idea in 2014 when he envisaged a comic take on a hen weekend in New York gone wrong. But when Covid hit, it took a new turn. "A hen weekend on a remote island was more plausible," he explains. "What made it feel like the time was right was that we spent all this time separated from people and not getting to see friends. So I focussed on the different levels of friendship we have; people that we see all the time but realise we are not that intimate with, and people that we maybe only see once every five years but pick up with like we have never left off, always feeling trusting and close.
"And then there are people we might have some family connection with but who we don't particularly get on with. I wanted to write about what friendship really means to people in different ways and how that works out over the course of years. But, crucially, I wanted to write about who we can trust. The person who might be closest on the surface is maybe the person who knows all our vulnerabilities.
"There is a theme of forgiveness of others and of self in the novel. In a way, it is an inversion of Agatha Christie's And Then There Were None, because in that, all the people go to an island and are picked off one by one as punishment for their individual crimes. In this novel they are punishing themselves."
And the issue and impact of control is key to the plot. He says: "I was almost going to write about coercive control in The Cut but it didn't quite fit." Brookmyre explains in The Cliff House he wanted to show how victims find themselves "mired in the quicksand of a relationship" and why it becomes so difficult to leave, rendering them almost "party to the deception" that all is well.
"I wanted to show this is an incredibly complex and difficult situation to get out of, which is ultimately the justification for what one of my characters has to do," he says.
Brookmyre – whose son Jack, 22, has just graduated with a degree in film and TV studies and philosophy – smiles: "I do try to write happy endings. This book is also about people finding a better future after the catharsis of having to confess their worse secrets. I want the reader to go away from it with a bit of a warm glow, because we could all do with that. We have all had so much ravaging."
---
Chris Brookmyre – The Cliff House, Little,Brown, £18.99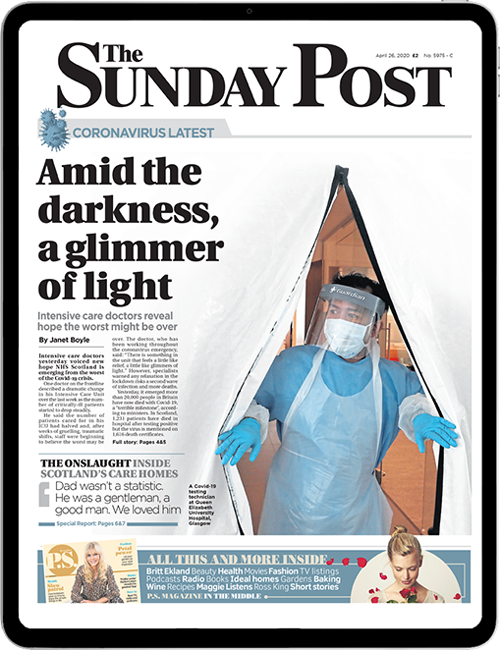 Enjoy the convenience of having The Sunday Post delivered as a digital ePaper straight to your smartphone, tablet or computer.
Subscribe for only £5.49 a month and enjoy all the benefits of the printed paper as a digital replica.
Subscribe