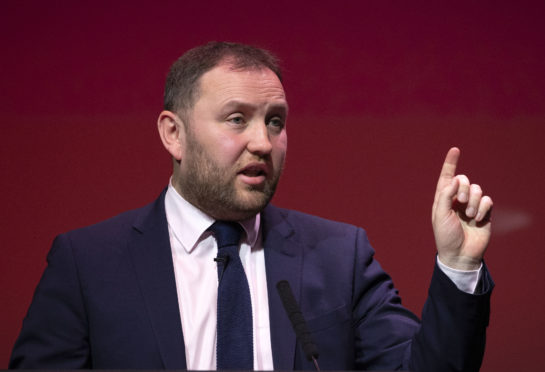 Travelling across the UK for my Labour deputy leadership campaign, I am asked one question more than any other: "How does Scottish Labour start winning again?"
It is an inescapable political and mathematical fact that there is unlikely to be another UK Labour Prime Minister without a significant number of Scottish Labour MPs.
To put this in context, should there only be one Scottish Labour MP at the next General Election the Labour Party will have to win 124 Tory seats. That's a 13% swing – a greater challenge than even the 1997 Blair landslide which produced a 10% swing. This is the scale of the mathematical challenge, but there is also a political challenge in Scotland.
Our politics is paralysed and poisoned by the debate about independence. Nothing else gets a cursory glance. Even on the odd occasion there is the hint of a debate, it is closed down with "if only we had independence" or "it's all Westminster's fault". So, how does Labour win again?
The starting point has to be to stop trashing our own record in government. Labour has only been in power for 30 out of the last 120 years at UK level, but in that time we transformed the country. If we don't remind voters that we have delivered positive change in the past, how can we convince them it can be done in the future?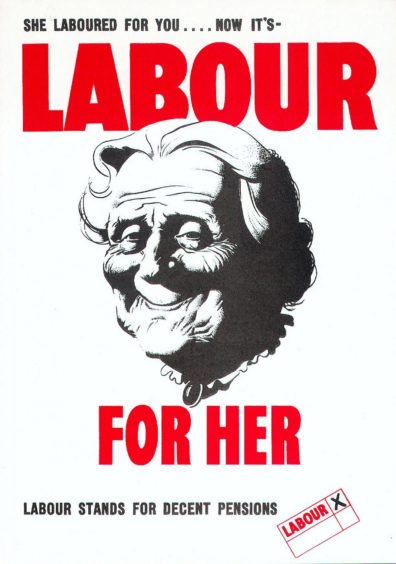 It's up to the Labour movement to change the expectation of politics and provide a new, positive vision of the future. That vision must be about embracing new technology such as artificial intelligence, robotics and automation which will have a profound effect on the world of work. How will we convert our education system to produce the workers of the future? How will we resolve the climate emergency? What about the social care crisis? Connectivity through travel and digital? This is an exciting, positive policy platform I want us to grasp.
Some within our party still continue to laud our 2019 General Election manifesto. So the public were so desperate for our policies that they decided to vote Tory and SNP instead? Nonsense. We wrote a manifesto for the party, not the country.
If we continue this head-in-the-sand strategy rather than listening to voters and learning, then we will never recover. I met a man in Scunthorpe who voted Tory for the first time. He said to me that what he wants from Labour is "a greater shake of the stick for my family and community". I couldn't have put it any better myself.
But we won't get a hearing until we are clear on the big constitutional arguments. So let me be clear: no to independence and no to a second referendum.
Why? Because we fundamentally believe that it is not in Scotland's or the UK's interests to be separate. Brexit proves that. There is no mandate for another referendum. And just because the Tories won the election doesn't mean every other party now has to agree with them. We don't give up our principles so readily. Instead we fight for our principles. Why should we facilitate the means if we disagree with the ends? The last politician to be the midwife for a referendum when disagreeing with the eventual outcome was David Cameron… and look at how that has ended.
Once voters know where we stand on the constitution, we can focus on exposing the SNP's record in government. The nationalists' track record of running our schools, hospitals, economy and policing is appalling, and Labour's policy of investing in public services deserves a hearing.
Another issue we have to address is personnel. The Labour movement is awash with expertise and knowledge and we need to harness that power. Never again should we dismiss senior politicians like Anas Sarwar and Jackie Baillie to the backbenches because their faces don't fit. We need to be a party of all the talents.
The leadership contests taking place in the party are an opportunity for Scottish leader Richard Leonard to wipe the slate clean and revitalise our party with just over a year to go before the Holyrood elections. Change is difficult but if we don't do it then we won't be able to transform the country as we have done so before.
We are at a crossroads. Do we see this period as an opportunity to offer the public a credible alternative Labour Government at Westminster with a credible alternative Scottish Labour vision for Scotland? Or do we become a diminishing party of opposition that gradually becomes irrelevant?
It does not seem a difficult question to answer, but if our answer is Option A, then we must change to win.
---
Ian Murray is Labour MP for Edinburgh South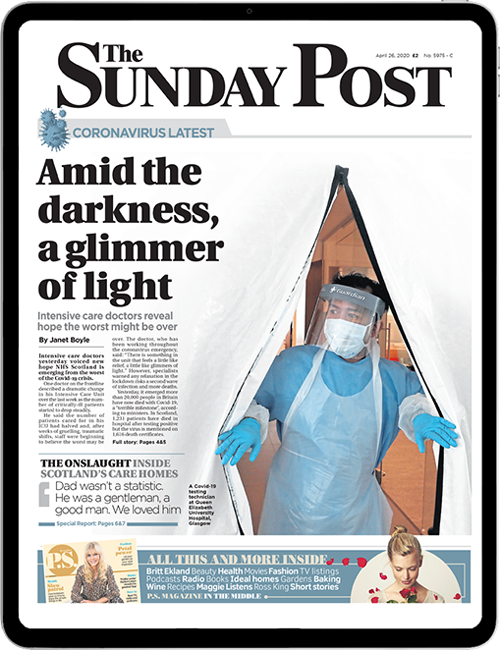 Enjoy the convenience of having The Sunday Post delivered as a digital ePaper straight to your smartphone, tablet or computer.
Subscribe for only £5.49 a month and enjoy all the benefits of the printed paper as a digital replica.
Subscribe