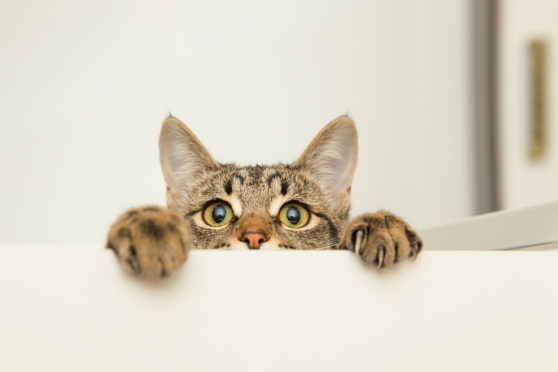 Leading vets have urged pet owners to listen to their felines after revealing the secrets of a cat's miaow.
Danielle Gunn-Moore, professor of feline medicine at The Royal (Dick) School of Veterinary Studies at the University of Edinburgh, said cats only miaow to humans and mimic newborn babies to grab our attention.
She said: "In the wild kittens will mew to their mum to get them to come back and rescue them. But they are not miaows.
"Cats have learned over the millennia that if they make a noise not unlike a newborn baby it is a really good way of getting our attention, whether we like it or not."
She says cats also have more than one way to miaow, depending on the situation.
"Each cat has a slightly different miaow and it is whichever noise is most effective at getting their people to do what they want them to do – getting food, or whatever."
Prof Gunn-Moore also said cats have "different voices for different things", from wanting food or "asking" to be let outside, to a softer miaow if they need a stroke or cuddle.
A worried colleague once emailed to say her cat had muddled up its miaowing "words". Prof Gunn-Moore carried out an MRI scan and found "half of his brain was taken up with a brain tumour". She added: "When he went home after being treated, he was using the right 'words' again."
Cats evolved to live with humans, but the interaction goes two ways. Often people who try to avoid cats could unwittingly be attracting them.
"That is because the animals may avoid those who give them too much attention and instead move towards those in a room who don't seem interested.
"Cats don't want to be put into a position where they might not be able to escape so if you force yourself on to a cat, they don't like it.
"People often think of themselves as 'cat people' but the poor cat is thinking, 'I'm off'. But when you are not making eye contact it is not threatening."
Cats usually communicate with each other by spraying scent to mark territory or scratches which also leave pheromones.
Prof Gunn-Moore said cats naturally avoid other felines as they are solitary hunters but if they do come across others they may make a grumbling or hissing sound.
Cats will rarely let out a caterwauling wail, only when really distressed, but the expert added: "It is not a miaow."
Stuart McMorrow, owner and senior surgeon at Westport Veterinary Clinic in Linlithgow, said: "We need to listen to our cats when they are miaowing as it is more than just grabbing attention. They may be trying to tell us something important.
"It may sound strange to listen for different miaows but understanding them can make the bond between pet and owner stronger."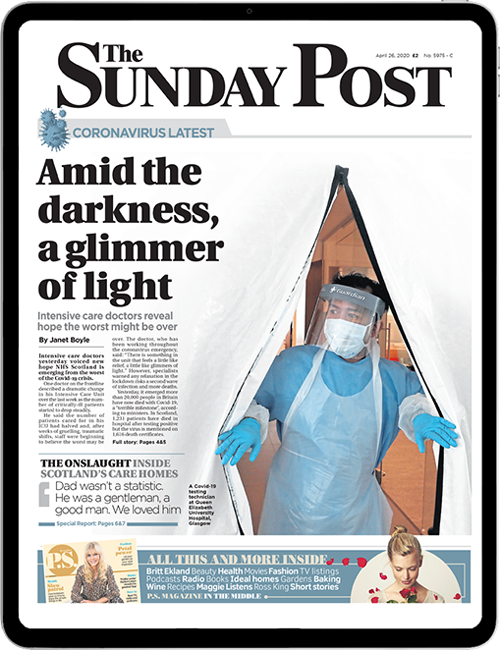 Enjoy the convenience of having The Sunday Post delivered as a digital ePaper straight to your smartphone, tablet or computer.
Subscribe for only £5.49 a month and enjoy all the benefits of the printed paper as a digital replica.
Subscribe