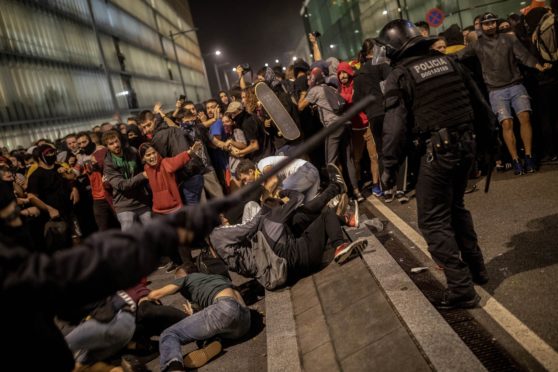 I hate to break the bad news, but even if our MPs had voted to end it yesterday, which, clearly, they did not, Brexit will never, ever be over.
Our parliament has spoken, again, with all the clarity and single-minded purpose that has characterised the last three years as Britain pursued Brexit like a drunk on a bike.
But, even if by some fluke they had taken decisive action and voted for a deal, there would be years of tortuous negotiations to come.
Many of the fine, upstanding purveyors of principle at Westminster yesterday will, I certainly hope, be looking for more gainful employment after the next General Election for their duplicitous and self-serving ways.
I hope there will be hell to pay at the ballot box for those elected members, especially in England and Wales, who are guilty of putting self-interest and personal ideology before the wishes of their enraged and Brexit-weary constituents.
Personally, by hook or by crook, by deal, no deal or confirmatory referendum, I hope we are now on the way out.
If I wasn't sure before, last week put the tin lid on it. The horrifying clampdown in Catalonia after the politicians behind an unofficial independence referendum were jailed was bad enough.
The largely unreported upheaval and chaos taking place on the streets of Paris (where police recently fought running battles with striking firemen) only added to the sense of impending doom.
They seem to have completely lost the plot and like Nero did with Rome and his Empire, nearly 2,000 years ago, they are watching with blinkered and ambivalent eyes while Europe crumbles and burns.
Under the largely unelected guardianship, the utopian dream of a democratic European Empire ruled by Brussels is beginning to unravel and unless they address the concerns that millions of their marginalised citizens have with the way things are run it will soon become a hellish nightmare. In Spain, President Pedro Sanchez and his government in Madrid are only lighting the touch paper of civil unrest by supporting the jailing of 13 democratically elected Catalan separatists for up to 13 years for sedition and disobedience. Even some murderers don't receive sentences as long as that.
The repression and brutality being meted out on innocent Catalan demonstrators by battalions of police is shocking and should be universally condemned by all the leaders of the EU, whose charter on fundamental rights expressly protects the right to peacefully demonstrate.
Yet instead of dealing with the problem head on, the EU is choosing to ignore it, and pass the buck, saying is that it fully respects the Spanish Constitutional order, "including decisions of the Spanish judiciary", and that it's an internal matter for Spain.
That is a complete abdication of leadership and if there is one thing that will fuel the fires of dissent and embolden the actions and wishes of the majority of Catalans to be self-governing then surely this is it.
In France, which like Spain is no stranger to civil war and revolution, the rumbles of dissent and chaos are there for all to see. Yet the EU again choose to ignore it. As I predicted years ago when the EU referendum first reared its ugly head, Europe seems to me on the brink of the abyss, and unless its leaders quickly wake up to their failings, it could soon topple over the edge.
It is not a project that, if I were the SNP and leading a newly independent Scotland, I would be rushing to sign up to.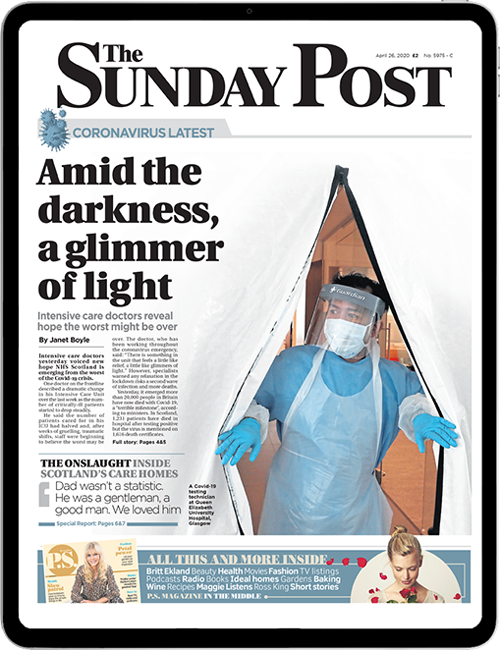 Enjoy the convenience of having The Sunday Post delivered as a digital ePaper straight to your smartphone, tablet or computer.
Subscribe for only £5.49 a month and enjoy all the benefits of the printed paper as a digital replica.
Subscribe