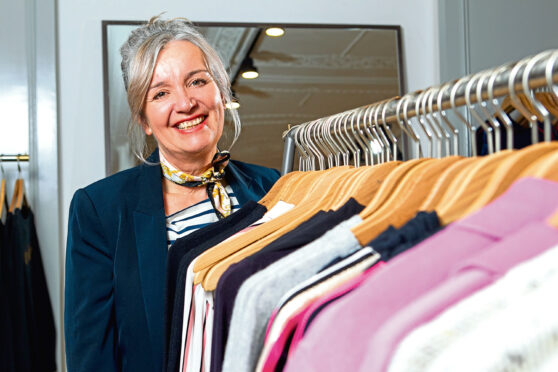 Remember those days when Saturdays were for shopping? Well, it looks like they might be making a comeback.
John Lewis has reported an increase in footfall on Saturdays, up 11% on pre-pandemic levels, as people try going to the shops rather than clicking online.
From personal shoppers and lower-priced ranges, to the merging of departments to offer everything under one roof as well as a renewed sense of freedom now that Covid is under control, shoppers are slowly coming back.
The latest figures from the Scottish Retail Consortium and Sensormatic IQ data showed that shopping centre footfall increased by 36.4% in January, a promising start to the year.
John Lewis said: "With so many people working from home during the week, the weekend has become even more of an occasion to go out, so it's the perfect excuse for a trip to the shops to treat yourself at the end of the working week or to meet up with friends and family." Last week John Lewis launched a newly designed store in Horsham, Sussex, moving from an "at-home" format to a one-stop destination for fashion, beauty, home and tech.
The chain is trialling the use of scent, sound and colour to enhance the shopping experience.
Meanwhile Marks & Spencer's clothing range for spring, full of bright, bold colour, aims to bring people – and purse – power back into stores.
The retailer has launched new experiences to attract shoppers, such as wine and coffee-tasting while you shop, and brand partnerships with the likes of Jaeger and eco-conscious label Nobody's Child. Marks & Spencer said: "Our stores are a core part of our omni-channel future and serve as a competitive advantage for how our customers want to shop. They like to come to stores to look, feel and touch our products."
Dr Cara Connell, lecturer in fashion and marketing at Glasgow Caledonian University, said: "Attitudes have shifted. We are seeing a return to people engaging in shopping as a social activity and a pleasurable way to pass the time.
"By and large, retailers haven't doubted the importance of physical stores to their businesses but it is the smart retailers who have used the last few years to really invest in their stores and create store environments that provide customers with an experience."
Leigh Sparks, Stirling University's professor of retail studies, said: "Online shopping provides many benefits. But, even with recent news of multiple corporate closures and collapses, it does seem that physical stores are enjoying a small renaissance."
P.S. fashion editor Wendy Rigg said: "During the pandemic shoppers got used to shopping online, trying things on in the comfort of our own homes and sending them back if they weren't right. There was no queuing to get into crowded, hot changing rooms and brands made it super-easy to return clothes that weren't right.
"Now we're all enjoying going out shopping again. The big high-street brands are all rethinking the shopping environment and making it more pleasurable.
"We are in shops for longer and we want the layout and design of the store to feel modern and luxurious. Shop-floor staff are personal stylists who can give advice and make the experience pleasant.
"Saturday shopping is back and it's better than before!"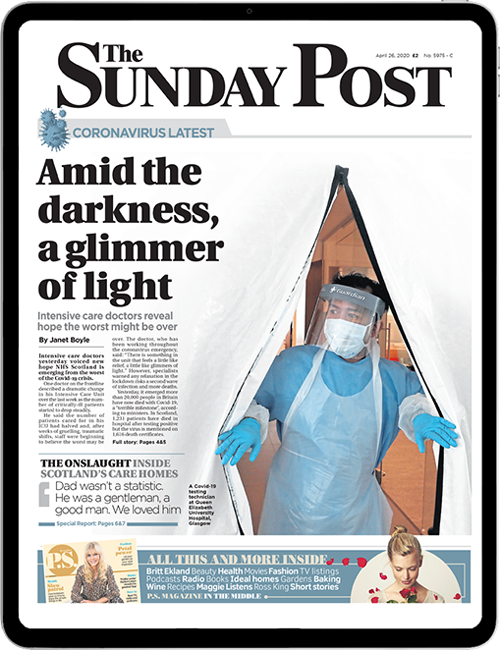 Enjoy the convenience of having The Sunday Post delivered as a digital ePaper straight to your smartphone, tablet or computer.
Subscribe for only £5.49 a month and enjoy all the benefits of the printed paper as a digital replica.
Subscribe