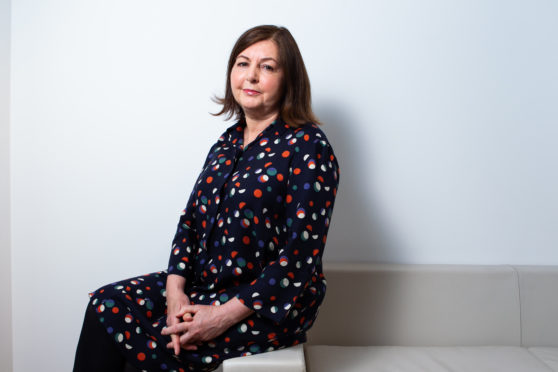 When Boris Johnson and Jeremy Corbyn go head-to-head on TV this week, it will be the first time in four years the Conservative and Labour leaders have debated on-screen.
And Dorothy Byrne, Channel 4 head of news and current affairs, believes it is not before time.
She says politicians have tried to duck questioning for far too long but hopes the series of debates planned during this campaign reveals a realisation that trying to avoid scrutiny is self-defeating.
Dorothy made headlines in the summer when she delivered an incendiary MacTaggart lecture at the Edinburgh Television Festival when she urged politicians to publicly explain their policies and face interrogation.
"Statistics show just 9% of people trust in politicians," Dorothy said. "Clearly they are doing something very wrong and they need to change whatever that is.
"I will tell them two things they need to do – tell the truth and come on television to be held accountable.
"I've covered many elections in more than 40 years as a journalist and, while we've always had floating voters, we now have a large section of the voting population who don't know who to vote for.
"That's why in this election, more than any other in my lifetime, the voting public needs to hear the arguments and policies of the politicians both on Brexit and everything else.
"And that takes a long time. Politicians sometimes try to give a quick answer, but that's not good enough here. They need to engage in-depth on the issues.
"Theresa May regretted not taking part in debates and I think the parties are getting the message that there are a lot of voters out there who don't know who to vote for, so they need to explain their policies fully and properly."
The first TV debate, on ITV on Tuesday, will be followed by three others. But it has already caused controversy, with both the Lib Dems and SNP taking court action against the broadcaster because their parties are excluded.
"You can be sure every broadcaster has lawyers giving them very clear advice as to how to adhere to the Ofcom codes," said Dorothy, who grew up in Paisley.
"It's inevitable that different parties will have different opinions as to how that's done. It's not for me to say it's right or wrong for them to go to court or what the likely outcome will be of any court case."
Dorothy says Channel 4 is also in discussions to host a debate but, whichever broadcasters host the head-to-heads, she hopes truth and decency is what emerges.
"A politician might think they can tell a quick lie now and it will make them look good and lead to potential extra votes," she said, "but if they genuinely went into politics to make the UK a better place – and I believe they did – then I would remind them their first duty is to the democratic system before their own self-interest, and if they lie they undermine confidence in democracy.
"Look at the US, where there is a liar in charge. The 2018 Institutional Confidence Poll is really frightening and should be a warning to our politicians.
"Only a little over half of young voters in America believe democracy is the preferable system of government. That is terrifying. About a third think a non-democratic government would be better.
"The more our politicians answer questions and speak at length, the more favours they will be doing themselves.
"I think of the recent point made by The Times political editor, that he'd never seen such hatred expressed in his career as when politicians spoke to each other in the House of Commons.
"There's a lot of hatred being expressed in our society at the moment and I think politicians should take the lead in speaking to each other and about each other politely, and respecting each other's views.
"We have to hope after this election, which will be open, honest and accountable, that the next survey results see an increase from 9% because, for goodness sake, it can hardly go down much further.
"Our democracy would be in trouble if that number drops again."
---
Trust Me, I'm Not A Politician by Dorothy Byrne is out now from Short Books