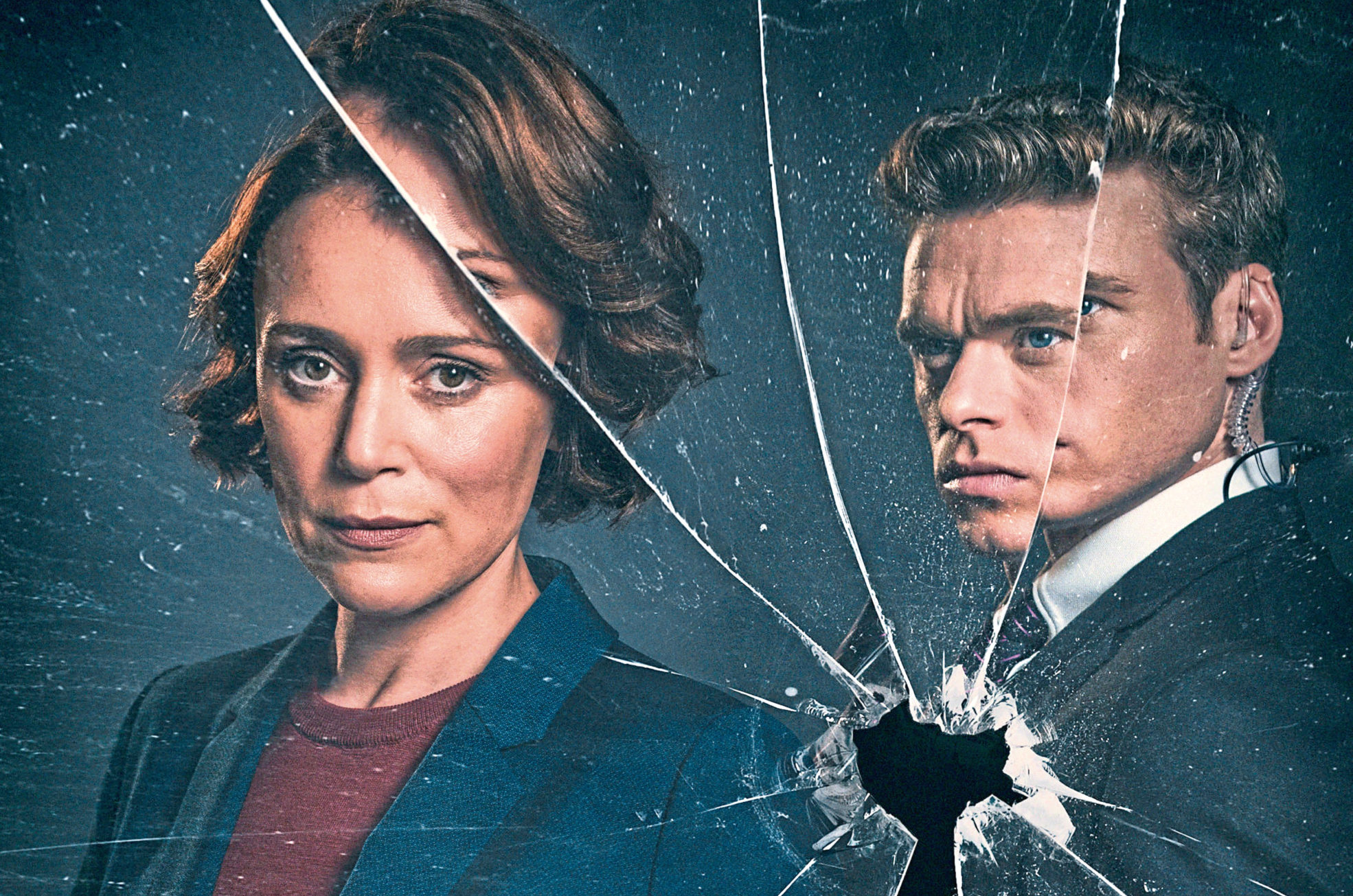 THERE'S no doubt what was THE TV moment of 2018.
No, it wasn't Strictly's "snog-gate", that wasn't televised, nor was it Seann Walsh and Katya Jones's cringeworthy apology on the appropriately named It Takes Two.
It wasn't when the new Doctor Who sprang into action and was undeniably a lady – from Yorkshire.
It was when Keeley Hawes' Home Secretary was blown to bits in Bodyguard, hands down the most-gripping drama of the year.
"Hang on!" we all cried. "She can't be dead. There are three more episodes to go."
According to the great British public there was absolutely no way the Right Honourable Julia Montague was brown bread – how could the Beeb bump off the biggest name halfway through its flagship drama of the year?
But we should have remembered that this show was written by Jed Mercurio, the man who'd "offed" a main character at the end of the first episode on the third series of Line Of Duty.
Like it or loathe it – and there were quite a few in the latter camp including those who'd started out as Bodyguard fans only to be browned off by the increasingly ludicrous plot lines – the show totally mesmerised the nation for six weeks in August and September.
Personally, I was a fan. Even though I sat on the couch shouting "But that just wouldn't happen!" as events unfolded on screen on more than one occasion.
And even though I thought Richard Madden, so good as Robb Stark in Game Of Thrones, was so wooden as close protection officer David Budd that he could have passed for a part of HMS Victory's teak decking.
The show also left so many loose ends they might have been woven into a perfectly serviceable Persian rug, but that was part of its beauty – you could tie yourself in knots trying to believe in at least three different conspiracy theories before the 10 o'clock news came on.
As ever, the sublime Ms Hawes stole the show with an icy portrayal of a powerful woman who is unafraid to voice unpopular opinions, though Gina McKee was almost as impressive as the Met's head of counter-terrorism.
Having women in such lofty positions seemed to upset some who felt there were too many representatives of the fairer sex in the cast, but that was nothing compared to the barrage of abuse Jodie Whittaker was subjected to when it was announced she was taking the keys to the Tardis.
As it turned out, when her first episodes aired the backlash didn't make a jot of difference to the viewing figures and many were quick to praise her feisty, excitable Doctor Who.
However, some felt the new series was a bit "worthy" and overly PC, while the lack of good monsters and total absence of classic foes didn't please everyone and the viewing figures, while still enviable, have gone down by a third since her opener.
There are now rumours showrunner Chris Chibnall is unhappy and will leave after the next series, which could be split over 2019 and 2020, and that Whittaker will follow him.
2018 has been a vintage year for TV drama.
Back in February, Carey Mulligan gave Keeley Hawes a run for her money in Collateral, a complex murder mystery in which she played Detective Inspector Kip Glaspie, a pregnant police officer trying to solve the killing of a pizza delivery driver.
There were so many strands to the web of deceit and intrigue that it was instantly addictive, and in the excellent supporting cast Billie Piper and Nicola Walker were standouts, though the plaudits have to go to the always-watchable John Simm as the Shadow Minister for Transport who kept upsetting his superiors by saying exactly what was on his mind.
This has been a busy year for Simm, as he also starred in Strangers for ITV, playing a professor who was drawn into a tale of murder, corruption and conspiracy when he discovered his late wife had a secret life – not to mention a husband and daughter – in Hong Kong.
This was another show in which you never knew who was getting up to what with whom or why, and it was all the better for it.
The Hong Kong setting gave Strangers an unfamiliar and unsettling air, though there were familiar faces including Emilia Fox, Dervla Kirwan and Tim McInnerny among the cast.
The only bum note was the decision to cast Katie Leung, once Harry Potter's love interest, as someone a decade younger than she actually is, while her accent occasionally slipped from Kowloon to her native Motherwell.
There were no such slips for Hugh Grant who was note perfect as Jeremy Thorpe in the absolutely compelling A Very English Scandal.
Based on true events in the late 1970s, Thorpe was the leader of the Liberal Party who was put on trial after being accused of conspiring to murder a man with whom he had a relationship for several years, brilliantly played by Ben Whishaw, and is now threatening to expose him and end his political ambitions.
It's a shocking tale told in a jaunty, darkly comic manner and Grant's performance shows that underneath Thorpe's upbeat, entitled public persona lay a nasty sociopath who wouldn't give two hoots if his former lover were killed as long as it saved his career.
Hugh is hotly tipped to pick up an award or two for A Very English Scandal, but he'll be up against stiff opposition from one Benedict Cumberbatch. The Sherlock star became an expert in addiction to play Patrick Melrose, the titular lead in Sky Atlantic's drama.
Melrose struggles to overcome his demons rooted in the behaviour of his abusive father and increasingly addled and negligent mother, played superbly by Hugo Weaving and Jennifer Jason Leigh.
As far as costume dramas are concerned, 2018 belonged to Vanity Fair, the latest adaptation of William Thackeray's classic novel.
In a year stuffed with powerful female roles, Olivia Cooke shone as Becky Sharpe, a cynical social climber who uses her charms to fascinate and seduce upper-class men.
She was feisty and scheming and while it suffered from being scheduled against Bodyguard, I hope people have gone back to watch it on catch-up.
In soaps, Coronation Street said goodbye to Aidan Connor in an emotional storyline focusing on male suicide.
The soap was widely praised for raising awareness of this and other mental-health issues, and X Factor winner Shayne Ward who played Aidan said he had been overwhelmed by the response from fans.
Finally, we go back to the aforementioned Strictly Come Dancing which, as ever, gave us the most reliably entertaining TV of the year.
There were a few sniffy comments before it started, as people complained they didn't know who the "celebrities" were, but this turned out to be a vintage year.
There was scandal a-go-go, thanks to Seann and Katya's indiscretion and Danny John-Jules being accused of bullying his professional partner Amy Dowden before leaving in a huff when he was voted off.
I'd say this was the best dance contest we've ever had from Strictly, as there was no "joke" contestant, and the out-of-her-depth Susannah Constantine was first to be eliminated.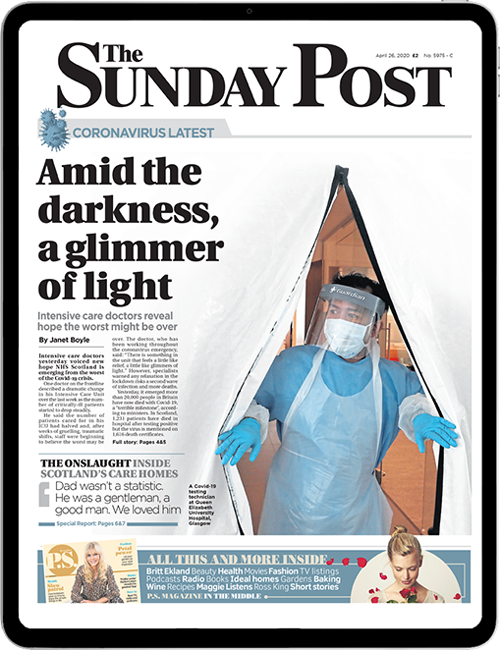 Enjoy the convenience of having The Sunday Post delivered as a digital ePaper straight to your smartphone, tablet or computer.
Subscribe for only £5.49 a month and enjoy all the benefits of the printed paper as a digital replica.
Subscribe