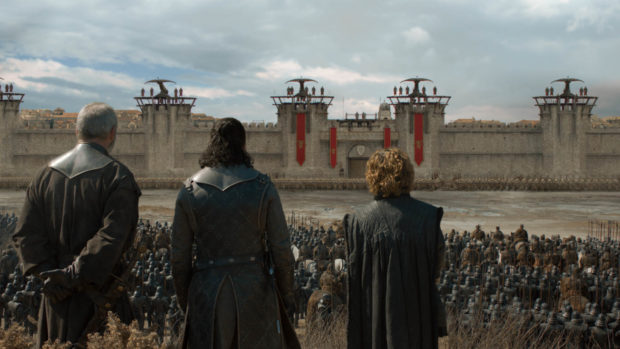 Let's start this week by recapping a recap, shall we?
Back in my rundown of the first episode of this season, I said:"Daenerys' entire story arc from the beginning of GoT until now has been all about learning to be a great ruler, so while the writers are trying to sow doubt by drawing attention to how entitled Daenerys can sometimes be, I don't think they would throw away seven seasons of character development just for shock value."
So eh, turns out I was wrong. Which is embarrassing, isn't it? I was so sure! So sure that showrunners Weiss and Benioff wouldn't throw away seven seasons of story arc purely for spectacle and shock! Yep, it's definitely embarrassing, just not for me.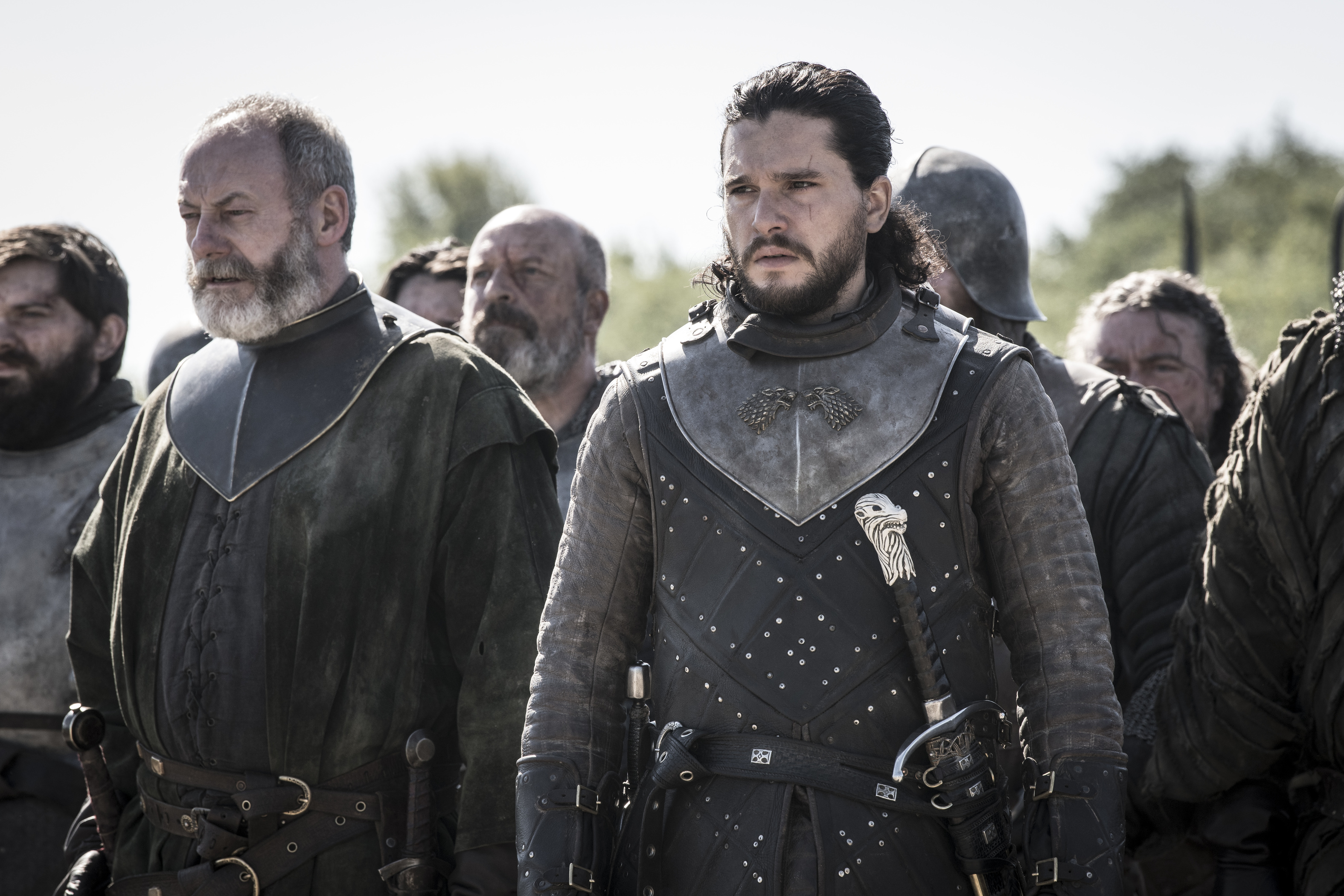 We start the episode with Varys at Dragonstone writing letters to (who knows at this stage – Santa Claus?) telling them about Jon's true heritage. It seems that while Varys has abandoned Daenerys' claim, he clearly hasn't abandoned her digs, but his domestic bliss is thrown into disarray when one of his child spies appears to tell him he's being watched. While it seems strange that the best spymaster going would ignore good intelligence and just keep on keeping on, I guess we have to ask ourselves when was the last time someone in season eight did something logical and in keeping with their character rather than bending to the will of the ever increasingly nonsensical plot? Never, that's who! (That last pithy putdown didn't make sense, did it? But this is GoT season eight – there are no rules!)
Varys tries to invite Jon into his treason, but Jon is adamant that he does not wish to be headhunted for this position and asks to be taken off the 'Paddy Power Grab' betting sheet please. Tyrion decides to fess up and tell Daenerys that her secret is out, but she already knows (or just guesses, really, really, quickly) and Varys is arrested and brought down to the beach for a nice, relaxing night time execution by the sea. Daenerys, Jon and Tyrion are all there, and after Varys and Tyrion share a nice moment together where Varys says he hopes he's wrong about Daenerys, Drogon the dragon burns him alive. Cut to Jon giving Daenerys a 'u ok hun?' look, even though surely he already knew what they were down there to do, since he was waiting there on the beach with Dany and the big dragon for said execution. But this is season eight of GoT, so let's not think too hard about it!
Jon visits Daenerys' chambers, and finds she's upset because no one in Westeros loves her. Jon's like – I love you! – but when Dany tries to proposition him, it's clear he's still on the fence about the whole 'she's my aunt' thing. Credit where credit's due, this is actually very in keeping with who Jon is as a character because he's always been a very boring Bastard who would let some light incest get in the way of a night of much needed fun. When Jon won't kiss her back, Daenerys, as a direct result of this romantic rejection, decides to sack King's Landing, Cersei's human shields be dammed. This might seem illogical for someone who for over seven seasons has been a resounding champion of the weak, but what's the first rule of season eight of GoT? Make tons of memes about it. And the second rule? Question nothing please and thank you!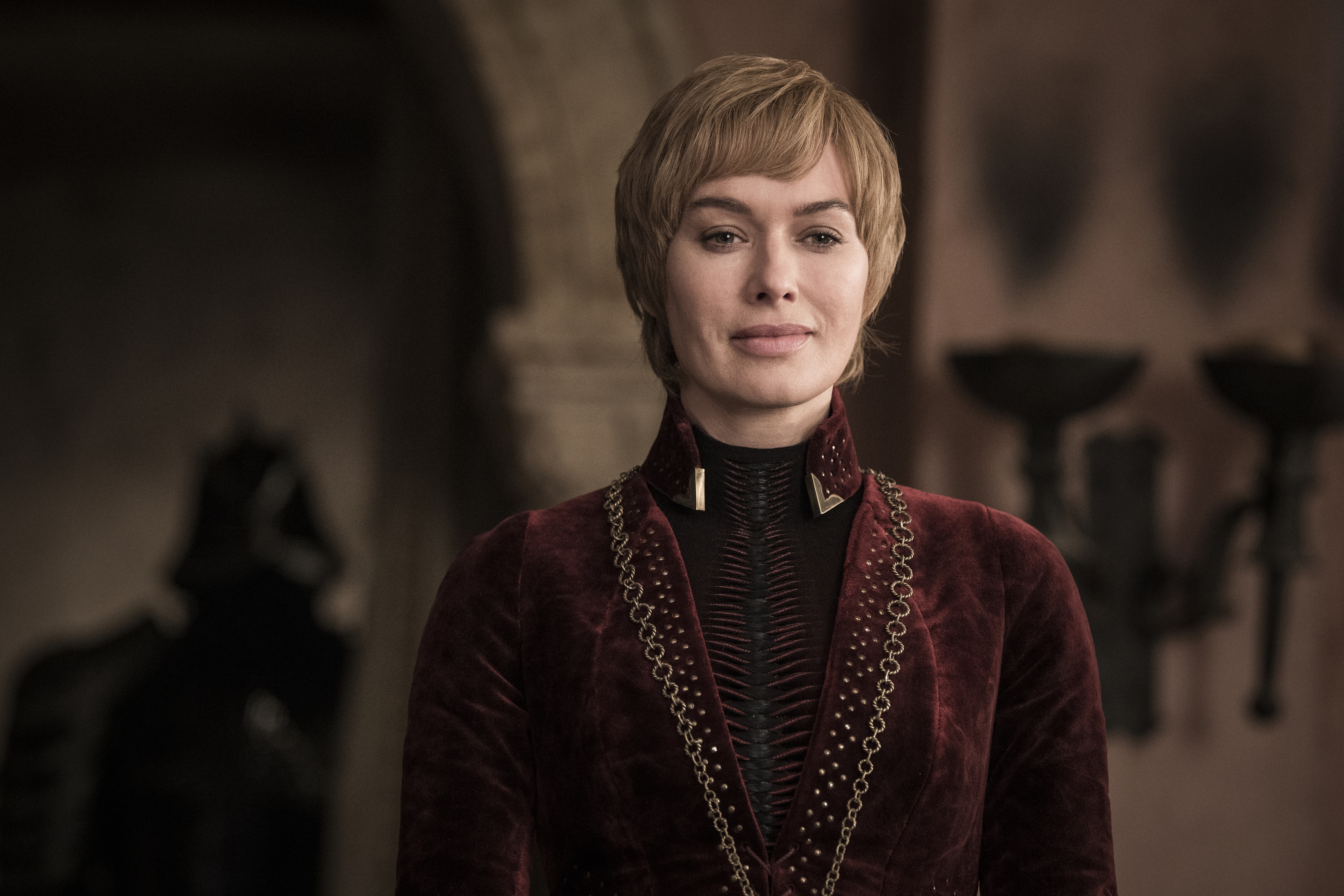 The dragon dream team start to prepare for the siege of King's Landing, and Tyrion begs Daenerys to fall back immediately if and when the city surrenders which will be signalled by the ringing of bells. She agrees, but tells him that her men have captured Jaime who Tyrion vouched for, and that the next time Tyrion fails her she'll execute him. Taking her extremely seriously, Tyrion heads straight to Jaime to free him and tells him to try to convince Cersei to escape the city and let Daenerys take it with the least amount of bloodshed possible. Jaime's like – what is your obsession with trying to appeal to Cersei's good side, you've tried it twice already and it hasn't worked?! And Tyrion is like – I know, but the writers wanted us to have an emotional farewell and we needed a pre-tense to meet again before you die with Cersei, and so here it is. So long, brother!
The siege finally begins and, thanks to cloud cover, Daenerys and Drogon makes short work of the Iron Fleet and all the remaining scorpion crossbow weapons, which are too heavy and slow to take out the fast moving dragon. She also obliterates The Golden Company as well as the gates of the city with dragon fire, giving Grey Worm, Jon, The Unsullied and the Northmen an easy way inside ('just come in, no need to knock!'). The city immediately surrenders via bell ringing, but Daenerys, after thinking about it for around two seconds, decides to ditch seven (SEVEN!) seasons of character development and burns the city to the ground with everyone in it rather than just going directly for Cersei.
Okay, so here's why I think this is terrible from showrunners Weiss and Benioff. This isn't just a case of fans not getting their way, because 'The Mad Queen' storyline could have worked if it was executed better. It's just crummy storytelling that has put spectacle above all else, sailing a character they've been building up as a heroine down the river for shock value in a matter of minutes (whether you thought Daenerys was a hero or not, the show has always wanted you to think of her that way, until right now).
I've bleated on in these recaps about the building blocks of storytelling, but what that essentially boils down to is build up and payoff. You can't have too much of one without the other, and this is all payoff with hardly any build up (Jaime and Brienne's incredibly fast coupling and de-coupling is an example of too much build up with next to no payoff).
I've seen some people argue that this was foreshadowed due to Daenerys' brutality in Essos, but back then she was violent only to those who were abusing their power and never, ever to the innocent and/ or weak who she always considered under her protection (whether they wanted her to or not). So I don't buy this was seasons in the making at all – Weiss and Benioff just wanted to go out all bang and no buck. Daenerys is now utterly irredeemable and isn't worthy to sit on the Iron Throne, meaning good ol' fair-minded Jon has to take down a woman too beholden to her emotions to rule (I mean, honestly…).
Anyway, back to it. Seeing the writing on the wall, The Hound convinces Arya that Cersei's already dead and tells her to get out of the city as fast as she can or she'll die. Then we get scenes on scenes of Arya trying to get out of the city as fast as she can but almost dying – a lot. The Hound finds Qyburn, Cersei and The Mountain trying to escape and challenges his brother to a duel. Qyburn gets fatally shoved into a pile of rubble by The Mountain for pointing out that right now is not exactly the best time, and so Cersei takes the hint and awkwardly (hilariously) slinks off. The bros try to kill each other with neither really getting the upper hand until eventually they both tumble out of a tower to their deaths. I mean, fine.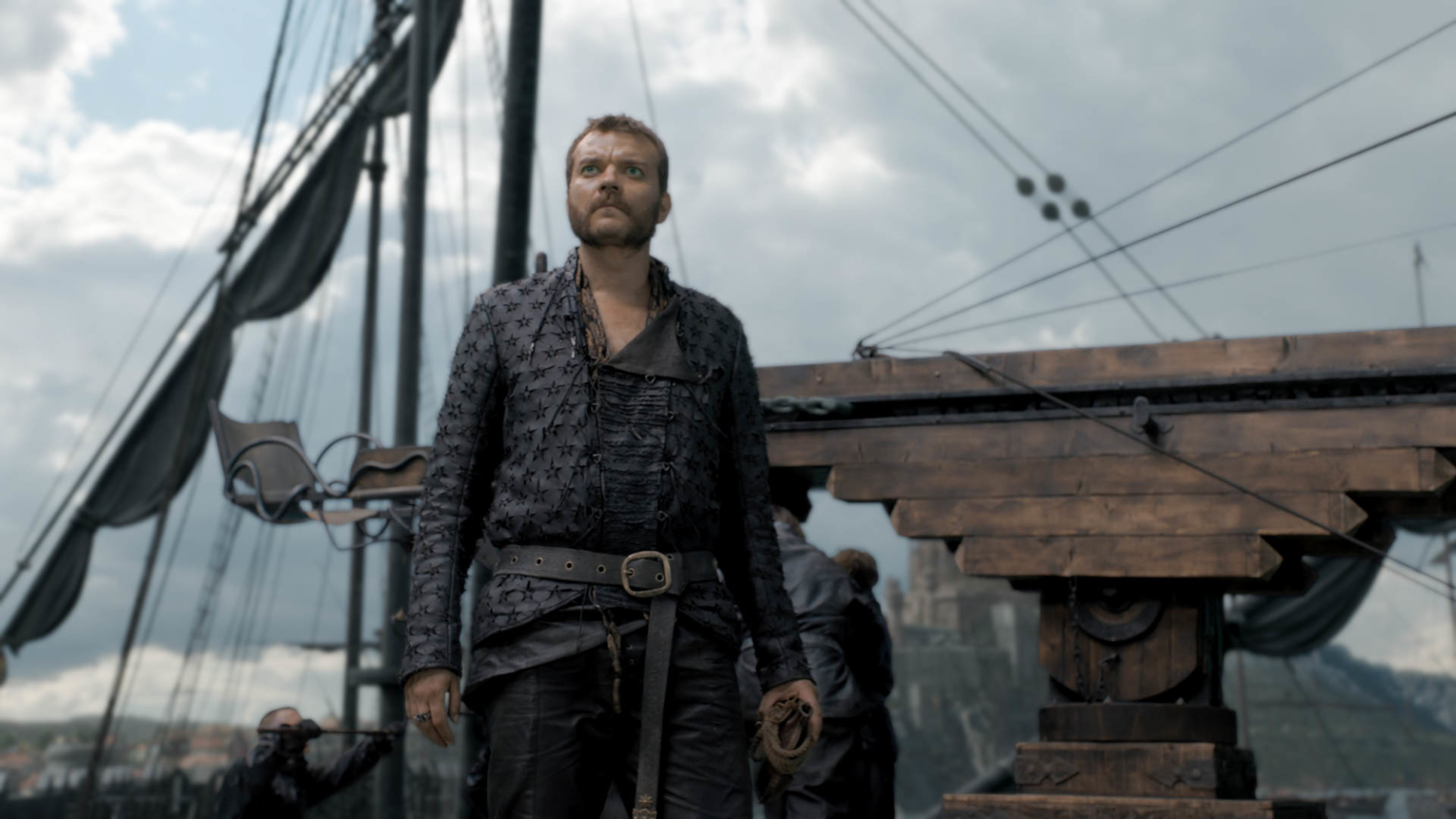 Jaime and Euron fight (because, why not?) and it ends with Euron stabbing Jaime, and Jaime stabbing Euron. Euron dies, but Jaime stumbles off. He manages to find Cersei and they have a heartfelt reunion – mm'ky – and then both head down to a secret tunnel out of the castle only to find that Daenerys' wreckage of the city has made part of it collapse, trapping them in a building that is falling down around them. Cersei cries and says she doesn't want to die (rich from you, hen) and then, instead of these two formidable main characters going out in an exciting, dramatically rich way, they're both taken out instead by falling debris – SURE.
Jon can't get his men to stop pillaging and raping (he's going to be a great king, I'm so excited) and takes who he can and falls back, while Arya finds a magic horse or something and manages to escape that way. And that's it, that's the end of the episode – a late contender for what may well be the worst episode of Game of Thrones, like, ever?
ONE GOOD THING…
I've been pretty tough on this episode, and don't go thinking I'm going to stop now (it's called being true to my character, and if you're reading this Weiss and Benioff – take notes!) but I have to say this episode was beautiful. It truly looked fantastic, and you can tell that GoT has some of the most talented people in the business working on it.
And there's the rub – you can have tons of money and the best of everything, but if the story isn't there, it's still garbage. Beautiful, beautiful garbage, but still, y'know, garbage (garbáge?).