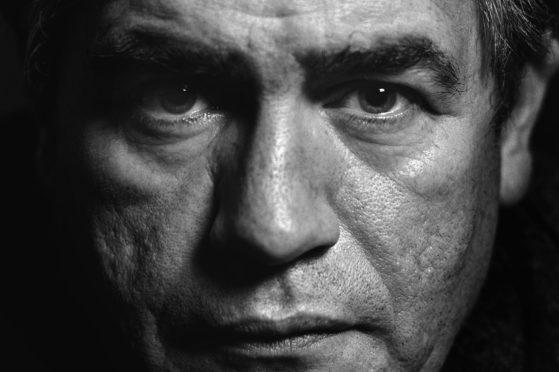 Camera in one hand, passport in the other, David Eustace has traversed the globe as he built his reputation as one of the world's finest photographers.
As he celebrates 30 years as an accomplished celebrity, fashion and art photographer, you might be forgiven for thinking lockdown must be a frustrating experience for him.
Like the rest of us, he is stuck at home in Edinburgh at the moment but, despite being kept from the far-flung projects which have studded his career, David remains upbeat. "Lockdown is a pain only in regard to not being able to meet people for a coffee and a chat," said Eustace. "That's the hardest thing. But, in all truth, I've not lost out on work although I've perhaps shot some work that may never come to light.
"But I have a garden where I can footer about. I've been incredibly fortunate I'm not a single mother stuck up a high-rise with three kids. I always try to look at the positives and not focus on things that are wrong."
Over the course of an illustrious career, Eustace, who grew up in Glasgow's east end, has photographed an array of celebrities from Sir Paul McCartney and Sophia Loren, to Radiohead and James Earl Jones.
He became a professional photographer in 1991 after a career in first the Royal Navy, on a minesweeper, then as a prison guard at Barlinnie, where he spent five years. Eustace worked at Barlinnie when the frustration of convicts bubbled over into the infamous riots of 1987.
"We're in lockdown but we're not prisoners, we can get outside, I can walk round the block right now if I wanted," said Eustace. "In fact you could go outside and within 10 minutes you'd meet two people whose life is in a worse state than yours.
"I've not got much time for having sympathy for myself. I've got more sympathy for people who are missing out on cancer treatments."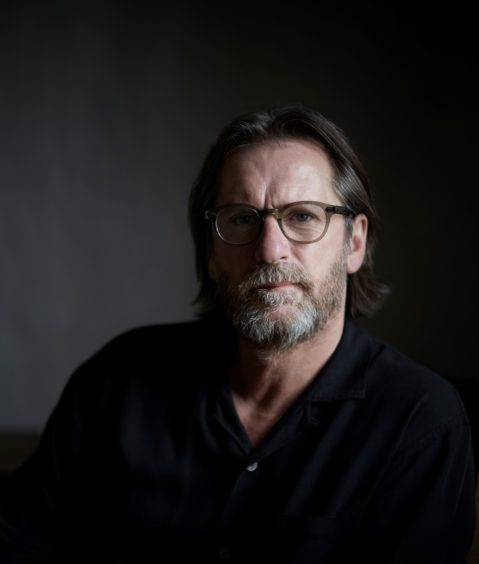 Eustace is sought out not just for his revealing and candid portraits, but also for a no nonsense – but respectful – approach. Whoever is in front of his lens is treated the same.
"I've never been very good at taking instructions from somebody," he added. "If they want to do that I'll give them the camera and I'll go and make coffee.
"My whole approach is if you commission me, I'll bring to it what I can. Some people are a contradiction. I took a portrait of boxer Prince Naseem [Hamed] and he was just being an arse. He wasn't being disrespectful but I thought I wouldn't rush back to meet him again.
"Then a year later I was helping to do a fundraising auction for Dunblane and he was the first person to reply when I asked people for help. He sent a pair of signed boxing gloves. The best way I could put it is I've never met someone I wouldn't photograph again."
Here, we've asked Eustace to give us the story behind some of his favourite pictures.
---
---
Paul McCartney, 1998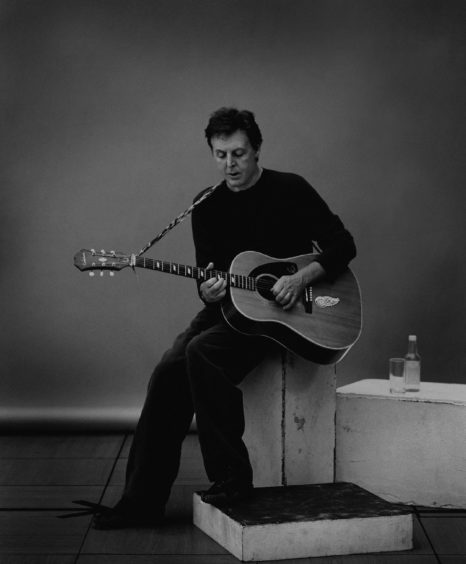 A bit like Sophia Loren, Paul McCartney is of a generation that fame was a result of passion. He's passionate about music, Sophia was passionate about acting. Fame just came with that.

Paul is as down to earth as a Beatle can be! I had a friend who was a photographer and musician. I introduced him at one of the shoots as my assistant, immediately Paul said, "Hi, I'm Paul". I said, "He knows who you are, Paul".

He's got a real sense of normality to him, believe it or not. I just treated him the way I would treat anyone else.
---
John Byrne, 2010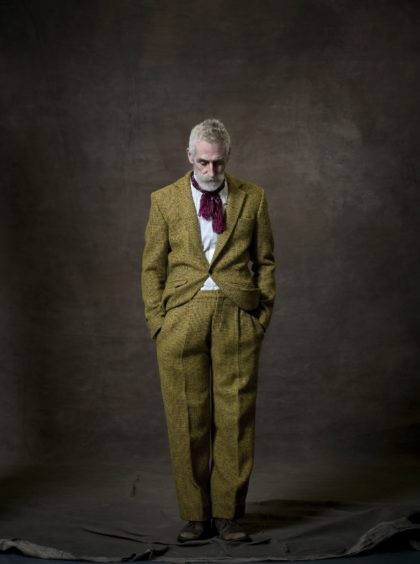 I made a portfolio of John last year called Dear John. John and I go back, on and off, 30 years. I was a student when we met. He was working at the BBC at the time so I phoned up as a complete unknown. I said to the receptionist, "can I speak to John, please".

He answered the phone, I asked if I could take photographs and he said to come on up tomorrow. John is the easiest guy in the world to make a portrait of. He looks what I think an artist should look like. I'm not sure what that means, I only know you look at him and just know he doesn't work for TSB.
---
Tracey Emin, 2010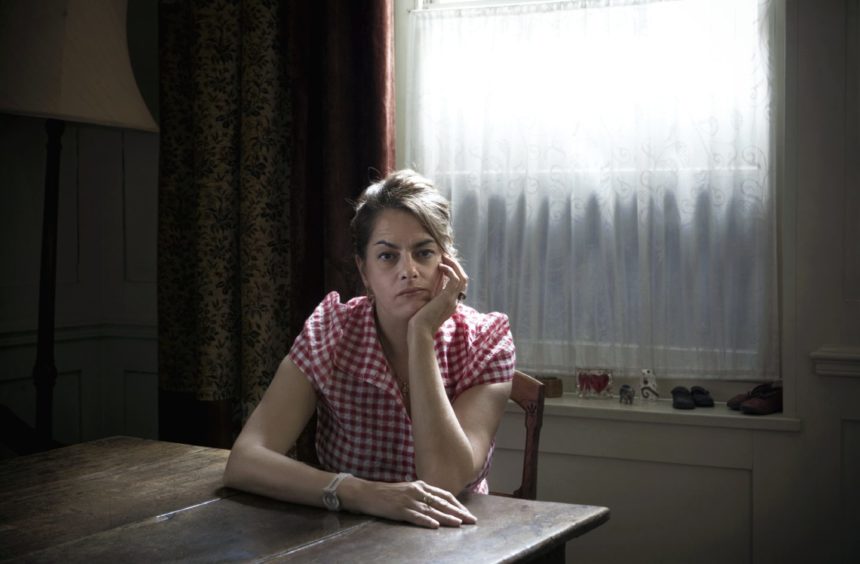 I've been doing a personal project called Friends and Artists, which is exactly what it sounds like: it is about making portraits of friends and artists who I think are interesting.

Tracey is someone who I've known for a while and I've got a lot of respect for her.

I went to photograph her in London a couple of years ago and this was the result.

Tracey doesn't change, she just is who she is. What you see is what you get, and that's what I like about her.

There's no agenda or other side to Tracey.

If anything, she has an element of innocence to her which is quite lovely.
---
Brian Cox, 1991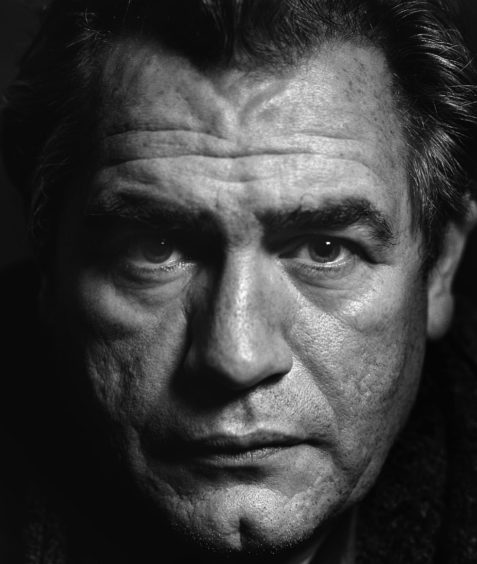 For my student portrait project I could have asked Bill, Ben, Looby Lou or whoever, just do portraits of people I knew. But I wanted to set my targets high and get somebody who I thought was going to be a bit of a challenge.

I ended up getting three people, one was John Byrne, the other was Robbie Coltrane not long after Tutti Frutti. He was doing a project at the King's Theatre, I asked and he said yes. The other guy was Brian Cox, who had just done a movie called Manhunter. I was in Princes Square having a coffee and said, 'there's Brian Cox!'

I asked him and he said to come up to the BBC tonight, so I did.
---
Sophia Loren, 2001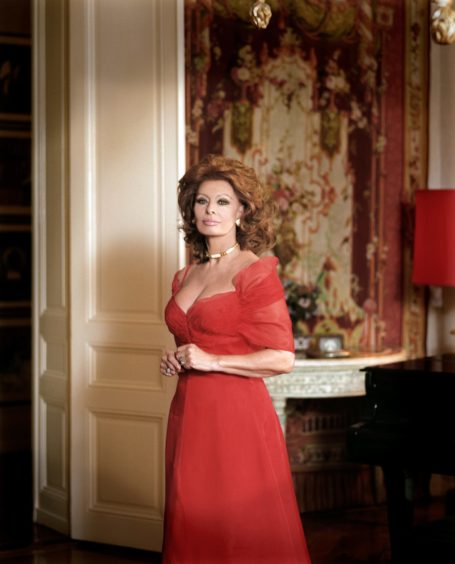 This was for In Style magazine in the US, I went to Sophia's house in Geneva. She was just lovely, I spent three days there and took her portrait.

It was published and one evening the house phone rang, my wife was making dinner.

She answered the phone and thought it was someone from a European magazine asking for me about work. My wife told her I was out.

The woman said she was Sophia Loren and to tell me thank you very much for the portrait. As soon as my wife told her father, that was the talk of Maryhill Bowling Club.
---
Eve Arnold, 1997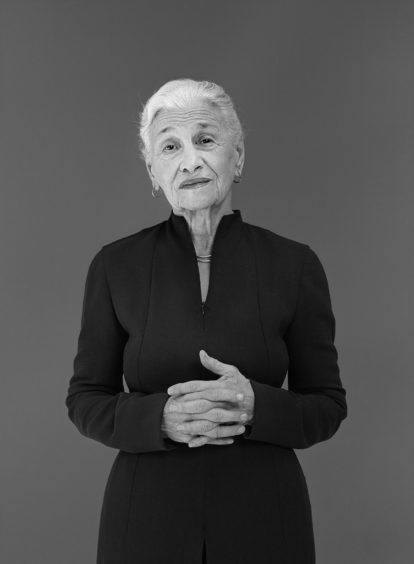 I photographed Eve Arnold in London, she's a legend. She was so strong-minded, and I really got on with her. She's produced some incredible work, like her famous photograph of Marilyn Monroe in the Nevada Desert.

After, Eve phoned the house after my picture appeared in Vogue and told me she'd been photographed many times but only twice with any substance, the other being Henri Cartier-Bresson.
---
James Earl Jones, 2007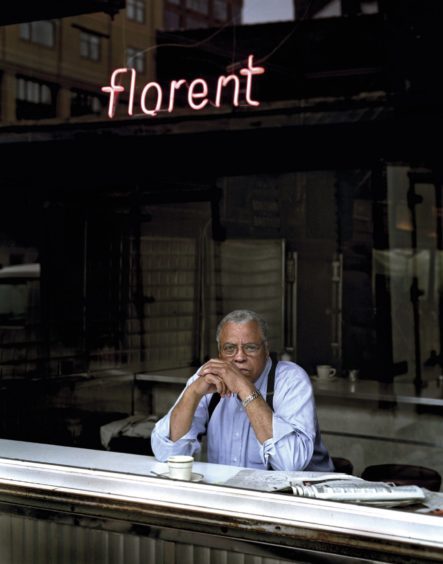 He was a lovely guy. I met him in New York at a place called Florence, a cafe in the old meat-packing district.

He left this voicemail for me and I was really happy just to hear him. He was the voice of Darth Vader. I meant to ask him after I'd made his portrait – and I know he would have done it – to record the voice message on my answer phone with his wonderful voice.

In about 30 years I've only met two people who I'd describe as awkward. Most people I've met have been as normal as normal can be. You've got to be respectful to all people.
---
Jack Black, 2003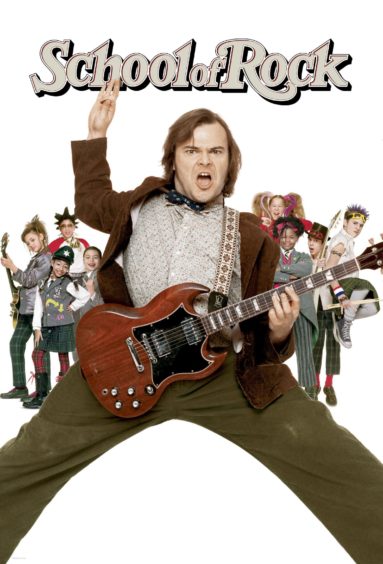 I left New York on Wednesday and arrived back in Glasgow on Thursday to a phone call from my agent. She said: "You need to get back to New York for tomorrow morning."

All I knew was it was a project with Jack Black for a movie called School Of Rock. I went across on Concorde, it was the day after the Brits and the flight had people like Janet Jackson, Justin Timberlake and Pink on board. All I could think about was how I'd be on page 42 of the newspaper if the plane went down.

I turned up at the studio and Jack Black was great. He was a gem, you couldn't meet a nicer man.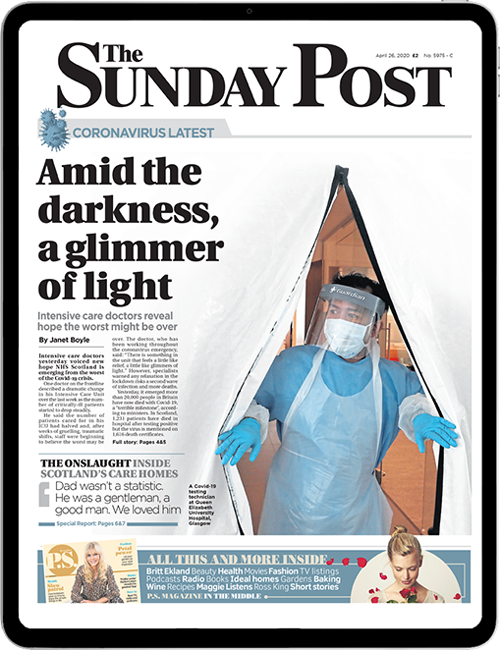 Enjoy the convenience of having The Sunday Post delivered as a digital ePaper straight to your smartphone, tablet or computer.
Subscribe for only £5.49 a month and enjoy all the benefits of the printed paper as a digital replica.
Subscribe