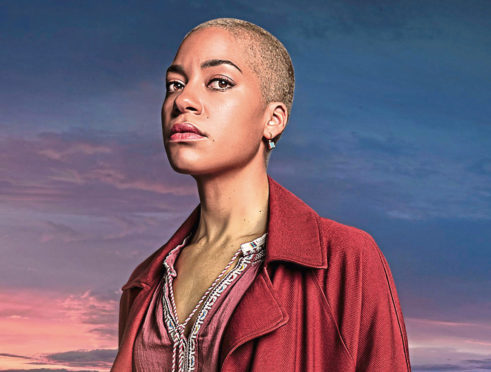 The intense shooting schedule of thriller The Beast Must Die took it out of Cush Jumbo. But luckily the star of The Good Fight and Deadwater Fell had a distraction during filming: her young son.
Jumbo, mum to Maximilian, three, plays Frances Cairnes, a mother mourning the death of her son.
"I've had grief in my life, I've lost people young in my life," she said. "Also, I'm watching my son grow and change. He was living on the Isle of Wight with me when I was shooting, and it was quite comforting.
"I thought it would be difficult, but it was quite nice because I would go to work and have quite heavy days, and then come home and have comfort from my son, which made me feel a lot better – but also made me feel quite bad for Frances."
Her grieving character launches a quest for revenge by infiltrating the life of the man she believes killed her son.
"It was one of the best scripts I've read in quite a long time; it was nail-biting, and I didn't know where it was going," said Jumbo. "I loved the idea of playing quite an ordinary person – which is what we all are – doing quite extraordinary things, because she is driven by such incredible pain, and has nothing to lose."
As for the physical side of the role, Jumbo had to learn how to sail, something she'd never done before, and put her out of her comfort zone.
"I was born in London and I don't think I saw a cow until I was about 11. So I was like, 'OK, let's see how this goes!'
"But I actually loved it. There's something really epic about shooting somewhere you can see the sea and the land and feel the wind."
The Beast Must Die co-stars Chernobyl's Jared Harris and is streaming on BritBox. It is the service's first scripted, original drama.
The 35-year-old Jumbo is at home on the stage but don't expect her to take the traditional theatre roles.
"It's a little odd because I'm a little odd; I'm a strange fish," she added. "I do a bit of writing, and a bit of acting, and I don't necessarily pick the most obvious parts.
"If you were doing Oliver on stage, the musical, I want to play Fagin, I don't want to play Nancy.
"I want the most interesting journey, the most interesting story, and the biggest challenge and what's going to satisfy, so I pick everything based upon that.
"My time is so valuable in terms of the time I get to spend with my kid – every choice I make has to be the right one for me and not the right one for everybody else."
The Beast Must Die, Britbox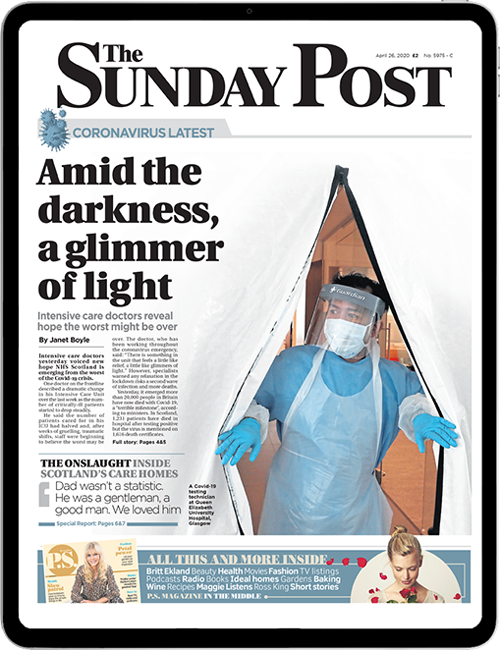 Enjoy the convenience of having The Sunday Post delivered as a digital ePaper straight to your smartphone, tablet or computer.
Subscribe for only £5.49 a month and enjoy all the benefits of the printed paper as a digital replica.
Subscribe