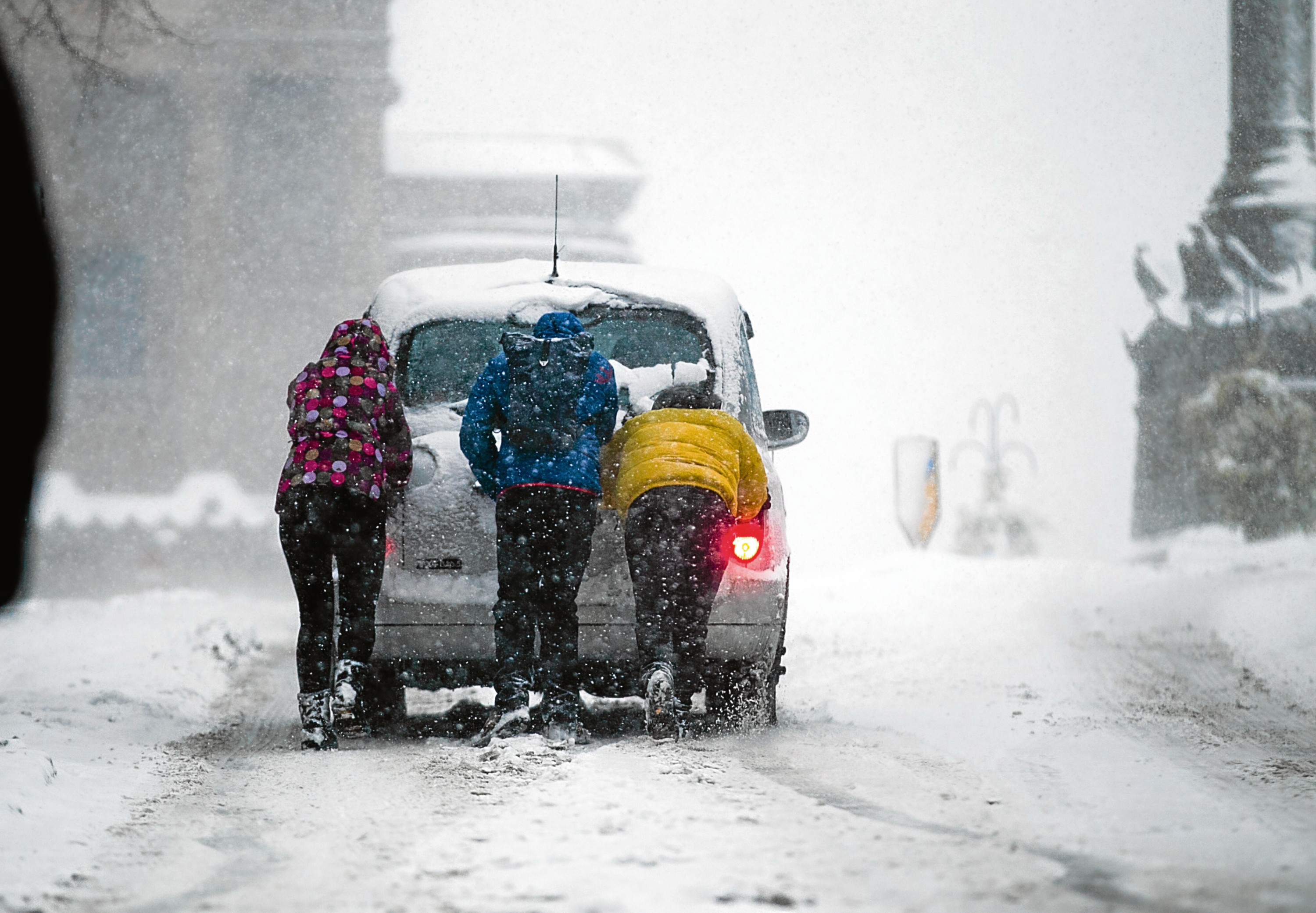 THE Beast From The East lived up to its name.
It was a monster of a storm which tore through us with unrelenting, freezing ferocity.
Sub-zero temperatures, biting winds and drifting snow made for whiteout conditions which pathetically, but predictably, saw the country grind to a halt.
It laid waste to our feeble transport infrastructure and pushed the resources and patience of our brilliant emergency services to the max.
We can't say we weren't warned.
Western Europe, where it was named the Siberian Bear, had already been squeezed shut by its icy grip.
In Germany, Belgium and Holland trains were cancelled, roads declared impassable.
In France, more than 2000 motorists were stranded in their cars for 24 hours because of blizzards.
So everyone in the UK knew the Beast was on its way and, more importantly, had been well warned about its destructive power.
Many, though, chose to ignore those warnings, understandably, given the amount of times they have been scaremongered, by mass hysteria and weather-blether sources such as Traffic Scotland and the BBC.
Amazingly, for once, this time they were bang on – The Beast From The East was real.
We had igloos in Glasgow's George Square, but all too many imbeciles on our roads.
FM Nicola Sturgeon rightly saw red when Transport Minister Humza Yousaf's essential advice was ignored by numpties who think their cars are skidoos and haulage and delivery companies who forced their drivers to work in conditions that would have terrified an Eskimo.
They should be made to pay the full cost of their vehicles' recovery and the wages of our beleaguered emergency services who dug them out.
I was purple with rage at those ignorant pedestrian yetis who think they can win a fight with a large slow-moving block of metal when you did have an essential journey to make. In Sweden they called the storm the Snow Cannon – how I would love to launch these ignoramuses from one.
It wasn't all icy doom and snowy gloom, though.
Around the country despite the horrendous weather a few shops, bars and clubs managed to stay open to a grateful and thirsty public.
In Glasgow for those not building igloos or throwing snowballs with stones in them, The Garage Nightclub managed to open when everywhere else remained shut.
The Best From The West beat the Beast From The East.
This weekend it celebrates its 24th birthday, and in all that time it hasn't lost a day's trade. Happy Birthday!
One other thing. When I was a young lad I used to deliver newspapers.
Wind, rain, ice, hail or snow you got your paper, but I haven't had one since Tuesday.
I'm beginning to wonder if that is a snowman in my garden or . . .