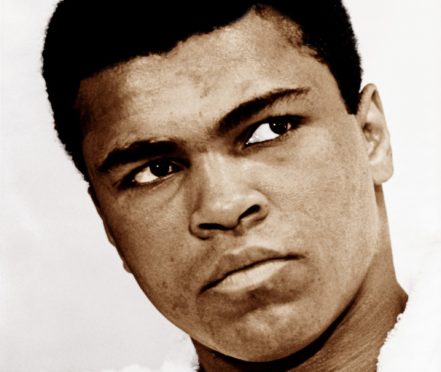 Before there was Cassius Clay. After there was Muhammad Ali. But between?
The young fighter with a big mouth called himself Cassius X and, in a few short months in 1963, he laid the foundations of greatness.
He quietly adopted the name – the X symbolising a crossing out of his slave name – while embracing the tenets of Black Power and the black supremacy teachings of the Nation of Islam while building up to his first world heavyweight title fight.
But, along with the fight for equality, resurgent black music was another passion for the boxer, born Cassius Marcellus Clay Jr, and he was as likely to be mixing with the leading lights of soul music, like singer Sam Cooke, as with prominent black activists like Malcolm X, still then part of the Nation of Islam.
Clay, destined to become The Greatest within a few short rocket-propelled years, was plugged into the growth of soul music as much as the civil rights movement at a time when both were gaining traction and causing alarm among the authorities in the States.
It is a period of flux in American society and music unpicked by author and broadcaster Stuart Cosgrove in his new book, Cassius X, which he considers a prequel to his bestselling soul and social history trilogy – Detroit 67, Memphis 68 and Harlem 69.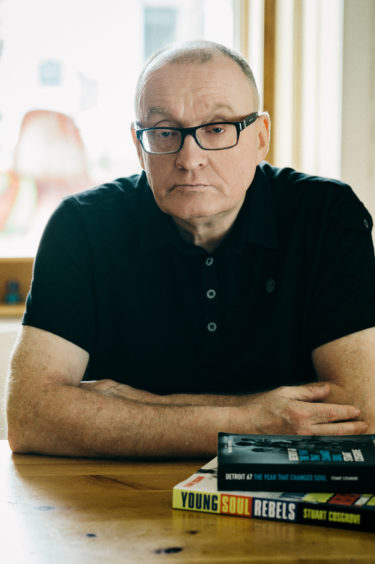 "I was keen to do something on the first days of soul as it was evolving as a musical genre," he said. "And I became conscious of Cassius Clay being a witness to that era, in part because he was going out with Dee Dee Sharp at the time, a soul singer who was a stablemate of Chubby Checker and involved in the dance craze records like Mashed Potato.
"I started looking into that period of his life and became fascinated of the time when he was converting and had taken on the name of Cassius X. With the current currency of Malcolm X thanks to his story being retold on Netflix and the wider focus on the Black Lives Matter movement, there is currently a lot of interest in that era of American culture and politics.
"People think Cassius woke up one day and he had a new name, but it was a 12-month journey. And by the time he was given the name of Muhammad Ali he was already heavyweight champion of the world."
Cosgrove believes readers will find plenty of parallels between the current BLM movement and what was happening in 1963. "There are killings from that period by the police that are never given fair justice which, if you heard them described now, you would think were part of the Black Lives Matter movement," Cosgrove said.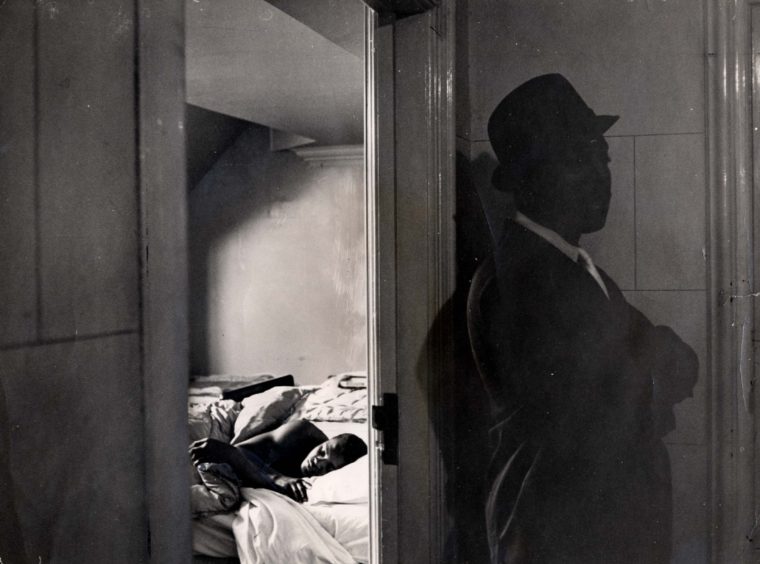 "Cassius's mum actually used the brutal death of Emmett Till, a young gospel singer in Chicago who was lynched in the Mississippi Delta while visiting his grandfather's home after he was accused of being too friendly with a local white woman, as a warning to him.
"She used to tell him there were a lot of people out there who didn't like young black men who were smart and had a big mouth, so to be careful. Cassius always used to talk of it being a warning to him and that he was at risk wherever he went."
Cassius became friends with Sam Cooke, who had a string of hits like Cupid and A Change Is Gonna Come, while both worked in Florida, the boxer training for fights and the musician recording a live album.
"Sam became like a business mentor," said Cosgrove. "He owned his own record company and was hugely aware of how the industry worked. People like him and Berry Gordy were saying you had to own the copyright, had to control your business and career, and I think Cassius took a lot of that from the early soul musicians, who had witnessed the way black talent had been ripped off in the 1950s. Maybe the biggest influence of soul music on him was that you could shape your own career and control not only it, but the wealth that comes with it."
As well as his romantic relationship with Dee Dee Sharp and close friendship with Cooke, Cassius was also friends with the likes of Stevie Wonder, Dionne Warwick and Ben E King, whose hit, Stand By Me, Cassius covered on his own musical debut album, which Cooke was also instrumental in setting up.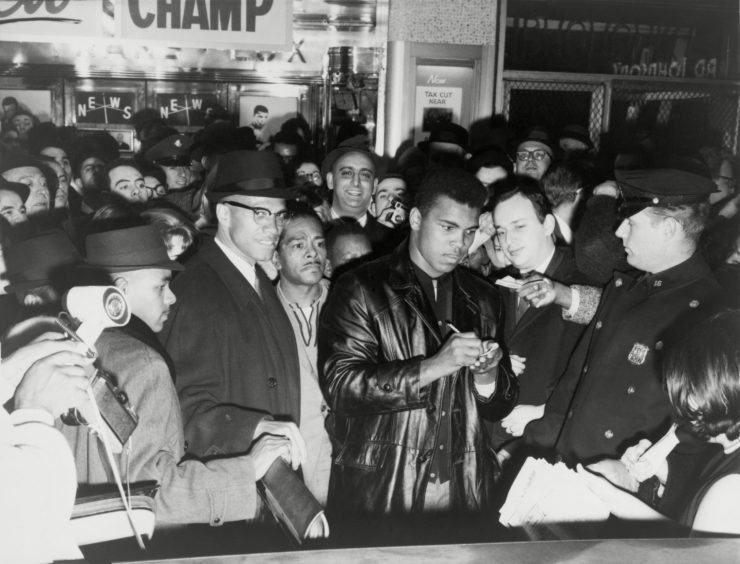 The music links don't end there. He picked up his love of rhyming couplets that went on to be a huge part of his brand from a radio DJ he listened to as a teenager. And Cassius was also friends with Jimmy Ellis, a gospel singer who he went to school with and who became part of his inner circle.
"Jimmy was not only a great singer but a brilliant boxer. He actually beat Cassius in the run-up to his Olympic glory and later travelled with him, moving to Miami and coming over here when Ali fought Henry Cooper. He was a really important friend and close to Cassius," said Cosgrove. "He was a deeply Christian man and a fantastically gifted gospel singer who signed to Atlantic Records. I read a piece that said one of the deals Cassius struck with the Nation of Islam was they would leave Jimmy alone, they wouldn't try to convert him or kick him out of the camp."
Quickly becoming known as a garrulous and tack-sharp, the fighter once known as the Louisville Lip was, by contrast, less open about his conversion to Islam, says Cosgrove.
"He was coming under pressure from his family, who were unhappy with his interest in the Nation of Islam, and certainly those connected to his boxing believed it would obliterate his career.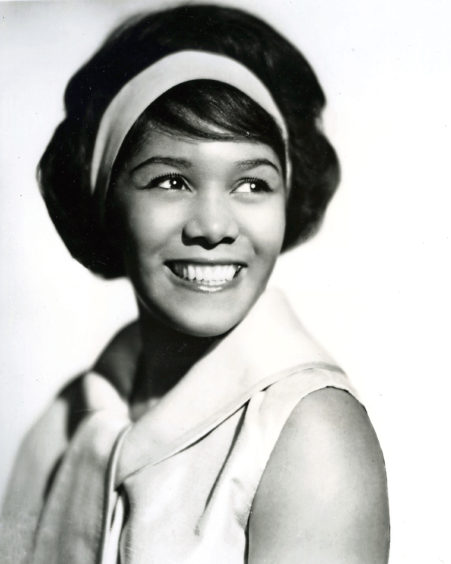 "But I think he was trialling it. There was a fight in Los Angeles in early 1962 and on the fight application there was a photograph where he has the cropped hair, the crisp white shirt, the bow-tie, the suit – almost the uniform for the Nation of Islam. It already looks like he is a member at that point, but he wasn't enunciating it to the world. Every Friday, he was stealthily going to the mosque, avoiding the main entrance. He clearly understood there was some significant risk to his career. The single biggest of those was he felt they wouldn't let him fight for the title, they would find a way to obstruct him and not allow him to become the contender. As soon as he beat Liston for the belt he was to some extent beyond all that and could probably say what he wanted."
Less than two weeks after winning the heavyweight title, he officially announced his name change to Muhammad Ali. His friends Sam Cooke and Malcolm X were gunned down just a few months apart at the end of 1964 and start of 1965, and Cosgrove says Ali's life was also in jeopardy.
"There were several assassination attempts the FBI intercepted. There was one particularly credible one where he seemed to be threatened by the mafia. He had just won the title. There was an endless number of threatening letters, too. The closer he grew to Malcolm X, the more he received," said Cosgrove.
"His persona as enemy of the state didn't fade in some people's eyes due to his stance on the Vietnam War."
But Cassius, now Ali, came through it all and established himself as the greatest of all time, only succumbing to a long fight with Parkinson's four years ago. And Cosgrove believes the period when he was Cassius X shaped the person he became.
"He was one of the first of that generation to fully understand you could control a career and the wealth, as well as your identity. He once said he was driven by a single overwhelming ambition – 'I had to prove I could be a new kind of black man'. To his eternal credit, he did."
Cassius X is out on September 3 from Polygon Books.
---
How the hits kept coming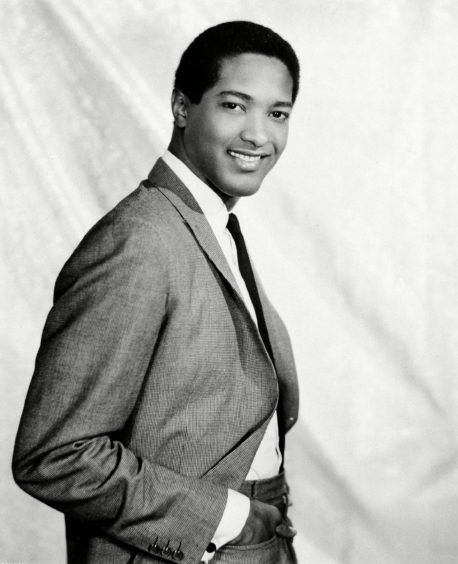 Here, Cassius X author and lifelong soul boy, Stuart Cosgrove gives his rundown on a soulful boxing playlist.
Night Train, James Brown and the Famous Flames
A blistering R&B reworking of Jimmy Forrest's St Louis jump-jazz classic from 1951, this was Sonny Liston's signature tune.
You Beat Me To The Punch, Mary Wells
Writers Smokey Robinson and Ronald White of the Miracles used the metaphors of boxing to enrich this early Motown love song.
The Gang's All Here, Sam Cooke and Cassius Clay
The rework of the old American popular song was set to a tune from the Pirates of Penzance, turning it into a soulful party song.
First Round Knockout, Joe Frazier
Van McCoy oversees the northern soul rarity by heavyweight champion Smokin' Joe Frazier.
Mama Said Knock You Out, LL Cool J
Hip-hop classic remains one of the most popular entrance songs in professional boxing.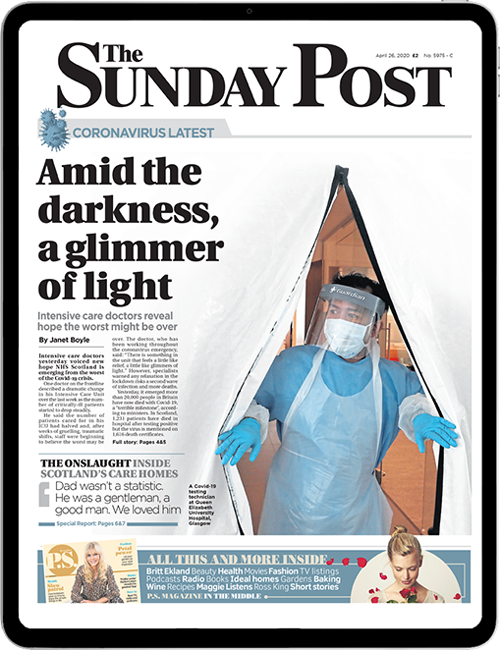 Enjoy the convenience of having The Sunday Post delivered as a digital ePaper straight to your smartphone, tablet or computer.
Subscribe for only £5.49 a month and enjoy all the benefits of the printed paper as a digital replica.
Subscribe