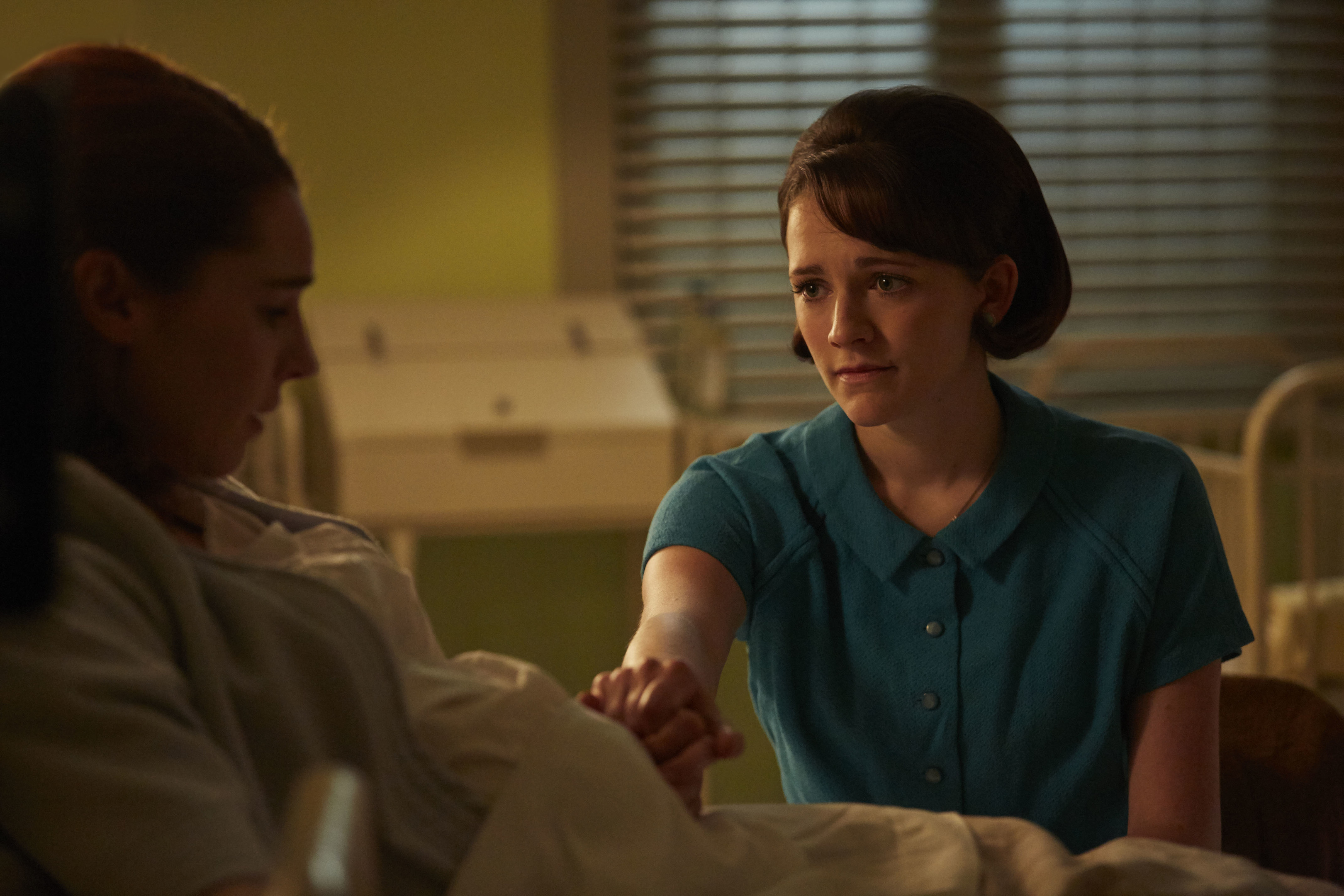 THIS evening more than seven million viewers will settle down for the series finale of Call the Midwife.
After the shock death from sepsis of Nurse Barbara last week, a sudden influx of pregnant mothers due to a maternity home closure proves a welcome distraction for the midwives.
It's one of the BBC's biggest hits and in the vanguard of a thriving TV trend – shows written largely for women by women.
More than that, it's just one of a host of recent and upcoming dramas penned by acclaimed female writers in their 50s and 60s who are creating shows gripping the audience watching.
The average age of a BBC1 viewer is 61, for BBC2 it's 62, ITV's average is 60, while Channels 4 and 5 are 55 and 58 respectively.
And with over-50s women the biggest audience, TV bosses are increasingly turning to a talented generation of older female writers.
According to Scots drama writer Ann Marie Di Mambro, it's a long overdue development.
"This is absolutely welcome," said Ann Marie, who now also teaches on Glasgow Caledonian University's MA TV fiction-writing programme. "We need more women's voices. Obviously the most important thing is the writing ability and coming up with good stories.
"But all things being equal, telly would be the better for more representation of women writers. Women writing for women makes a lot of sense.
"Call The Midwife is a great example as it's one of the most successful drama series imaginable."
The drama was created and is written by Heidi Thomas, who is in her mid-50s.
She also wrote the latest screen adaptation of BBC's Little Women.
ITV's Sunday night period-smash Victoria is written by 56-year-old Daisy Goodwin, while Debbie Horsfield, 62, is behind the revival of the BBC's period rival Poldark. She has also been hard at work on the upcoming six-part Age Of Beauty, starring Sue Johnston and Robson Green, for the BBC.
Sally Wainwright's Last Tango In Halifax, with Anne Reid, Derek Jacobi and Sarah Lancashire, looked at a later-life love affair. And Sally has been keen to highlight the advantages of a writer having more miles on the clock.
"Life gets richer," she said. "The older you get, the more things you have to deal with."
She's hoping her latest female-led drama will also get a peak-time 9pm slot.
When it comes to writing female-focused dramas, Kay Mellor, 66, is very much at the forefront.
Love, Lies and Records, shown late last year, starred Scot Ashley Jensen as the boss of a hectic Leeds register office.
And it was followed in January by Girlfriends. Phyllis Logan, Miranda Richardson and Zoe Wanamaker were the three 60-something pals facing up to various crisis in their still-busy lives.
"Some of the best dramas have been created by women," says Ann Marie.
"When women get a chance to deliver, they excel." Ann Marie has her own impressive drama-writing track record.
She worked on Take The High Road and was a scriptwriter for Taggart, River City, Casualty, Holby City and EastEnders.
In the past couple of years, she was also involved with BBC1's hit daytime drama The Coroner, which had Claire Goose in the leading role.
"One of the best writing times of my long career was on Casualty," she said.
"It wasn't deliberate, but there just happened to be an all-female team. The series producer, the producer and the editors were also all women. It was a particularly good working environment."
To further increase their involvement, the top female writers increasingly also have producing credits on their shows so they can have more control.
Ann Marie says there is still some way to go and other writers agree.
This month more than 70 female writers, who had worked on shows from EastEnders to Midsomer Murders, sent an open letter to TV drama commissioners.
They claimed that many female writers from soap operas were being excluded from prime time dramas.
"Recent television output has shown us that women are just as good if not better than the men," said Ann Marie, whose play Rachel's Cousins will be at Oran Mor in Glasgow next month.
"We want to be given the same chances as men," she added.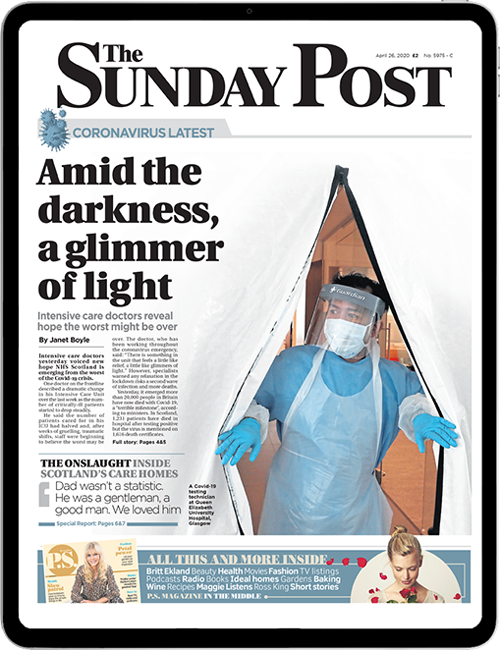 Enjoy the convenience of having The Sunday Post delivered as a digital ePaper straight to your smartphone, tablet or computer.
Subscribe for only £5.49 a month and enjoy all the benefits of the printed paper as a digital replica.
Subscribe