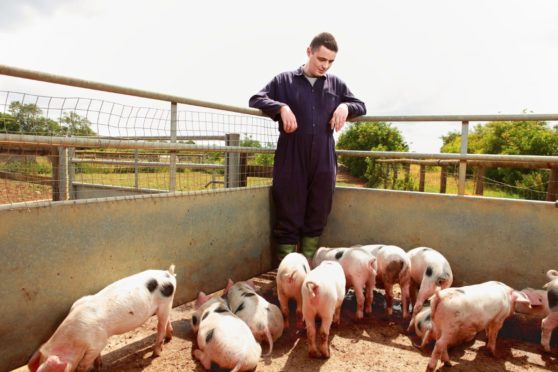 Ryan Kelly was just 11 when he tuned into The Archers and got lost in Ambridge for the first time. Today, 33 years later, he is among the stars of the long-running Radio 4 soap preparing to celebrate its 70th anniversary.
The five million fans tuning in each week to the show, which has clocked up more than 19,000 episodes, are hooked on a fictional part of rural England where family feuds, torrid love affairs and tough contemporary issues like domestic violence are played out against a gentler backdrop of jam-making, home baking and the village show.
Glasgow-born Ryan, 44, understands their passion for the show because he shares it and, even after 20 years, can not really believe he is playing Ambridge's roguish lady's man, Jack "Jazzer" McCreary.
He told The Sunday Post: "I have been listening to the Archers since I was 11. I even used to imagine myself in it, as a child in Ambridge. But I did not think I'd actually do it. It was beyond my wildest dreams."
He said with a laugh: "In the beginning, Jazzer was doing drugs for fun and stealing cars. People kept telling to me that I was the world's first blind car thief."
Ryan, who was born without eyes, is a man of firsts. In 1997, he became the first fully-blind student in the history of the Bristol Old Vic Theatre School, beating 3,000 other applicants to a place. In 2000, he landed the part of Jazzer in an open audition with eight sighted actors. And, 11 years later, he was the inaugural recipient of the Tyzack Award that recognises writers, producers and performers who "transcend the stereotypical".
He will now be part of three days of special programming to mark the anniversary. Kicking off on Christmas Day, he and other cast members will head for the hills of Borsetshire and enjoy a hot toddy at The Bull pub as the village hosts With Great Pleasure, a celebratory broadcast of poems, songs and anecdotes, with Ryan giving an a cappella vocal version of Robert Burns's Auld Lang Syne.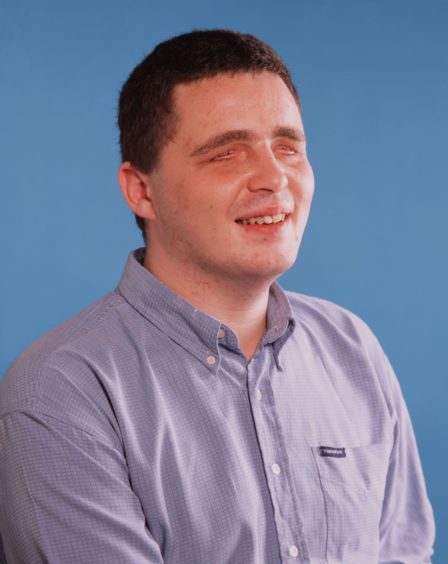 The anniversary show on New Year's Day, though, remains under wraps until the big day.
As a blind child who aged three moved to the Midlands with his parents, Ryan could never have imagined how life would turn out.
The actor, whose mum and dad, Bernadette and Johnny Kelly, have now returned to Glasgow, remembered: "When I was young, blind children were sent to institutions – boarding schools. I went to one in Birmingham from the age of six to 18. That was hard. There was no family and, the worse thing for me, no Scottish accents."
He later attended the Royal National College for the Blind in Hereford, where one tutor suggested he try for theatre school. "I told her that only happens to people in films and, as for blind people, they've got no chance. I proved myself wrong. I got in and haven't looked back.
"We were asked at theatre school what we wanted to do. I thought, 'a couple of episodes of The Archers'. Now I have been doing it for 20 years, it's bizarre. You don't expect these things to happen to you."
The actor – who married holistic therapist Sonia, who is also blind, after they met at school aged 16 – saw his success cemented at The Ability Media International Media Awards in 2011 when judges said he was "outstanding in his dramatic range, with immaculate comic timing and talent for harsh realism". They also praised The Archers' producers for their "groundbreaking" decision to award him the part of a fully sighted character.
Reliving the moment, Ryan, dad to Bethany, 20, said: "When I won the Tyzack award it was presented by Dame Maggie Smith. She had told Billy Connolly about it and the comic, who famously suggested the Archers' theme tune should be a new jaunty national anthem, sent a personal message of congratulations telling me to keep up the good work. It was a great day and I came home with my head in the clouds."
The Big Yin remains Ryan's idol. "I remember when he did the national anthem piece in 1987," he said, launching into the tune. "I watched it when it was aired between Christmas and New Year with my uncle. I loved it, especially the part where he goes on about 'the rebel Scots to crush'."
So, what about his own rebel Scot, Jazzer. Is Ryan like him? Does he like him? "Like Jazzer, I like a good laugh and company, but I don't have his confidence with women at all. I couldn't do what he does. I'd sooner curl up in the middle of the floor. I'm not him. I do like him but with reservations; if brains were dynamite he couldn't blow his nose."
He has no reservations, though, about the show's tough storylines. John Rowe's much-lauded performance last year as his character Jim Lloyd revealed to his son Alistair and Jazzer that he was a victim of child sex abuse was among the most harrowing yet.
"It was uncomfortable to do, but it was great they raised (the subject)," said Ryan. "And the coercive control issue with Rob and Helen Titchener was marvellously done."
Lockdown was a challenge for the actor who recorded at a friend's home, away from his small menagerie of dogs, cats, guinea pigs, a tortoise and goldfish. He missed the cast. "I am longing to give them a proper rib-cracker of a hug," he said.
But it had its bonuses: "During recording there usually isn't time to talk. But, because we were setting up at home, we got to know the technicians who are lovely people. It was nice to speak to them properly."
The show is backed by an army of celebrity fans – said to include Prince Charles and wife Camilla, actor Stephen Fry and novelist Ian Rankin – but Kelly admitted: "None of my family listens to it. Sonia prefers Emmerdale.
"There was one episode when I won a talent show singing a song by The Corries. I asked my mum and dad to tune in. My mum said I sounded like my uncle. Of course I do! The people I grew up with are the influence for Jazzer.
"I try to tone it down but I don't want him to lose his Scottish accent because I know he is proud of it."
Kelly is now looking forward to The Archers century and beyond: "I would like to be part of The Archers when I'm in my 90s. But what will be, will be. If I lost my job tomorrow, I could say I've achieved what I wanted to do.
"I am very lucky. I have a lovely family, the best job in the world, grub in the cupboards, and a nice warm house – it doesn't get better than that, does it?"
---
It's been difficult during Covid. Will The Bull be open? What tier is Ambridge in?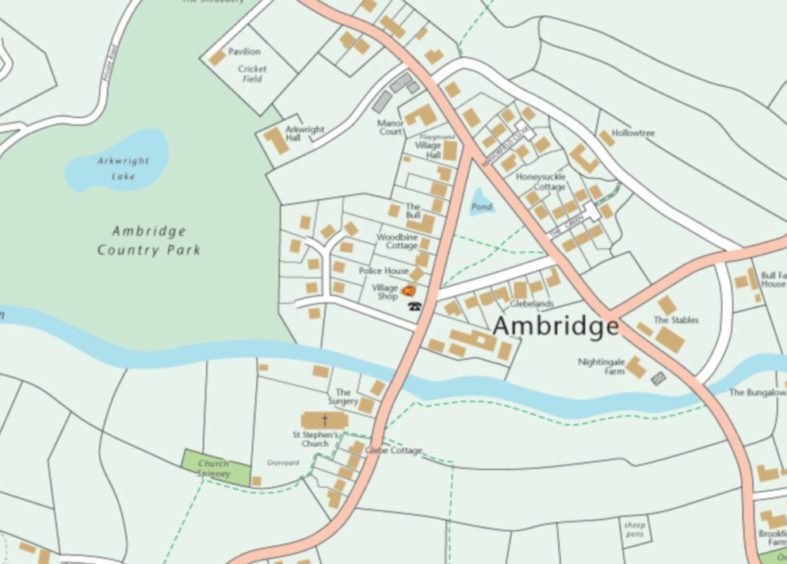 The editor of The Archers says plotting future episodes of the world's longest-running soap has been challenging amid the Covid pandemic.
The rural soap will celebrate its 70th anniversary on New Year's Day, when episode number 19,343 will be broadcast.
Each show is set on the day it airs but planning for events in the real world, months or even years before they happen, is more tricky due to the impact of the coronavirus.
"You're speculating on the future," said programme editor Jeremy Howe. "You're speculating on 10 weeks' time as well as a year, five years or more. But this has become particularly critical these last nine months.
"During the pandemic it has been really difficult to predict what we will be doing and when. How will we be able to live our lives in 10 weeks' time? Will the local pub, The Bull, be open or shut? What tier is Ambridge in?"
But the rural setting of the BBC Radio 4 soap means there are some regular fixtures for scriptwriters, such as the harvest and spring lambing, as well as traditions like the flower and produce show and the Christmas performance.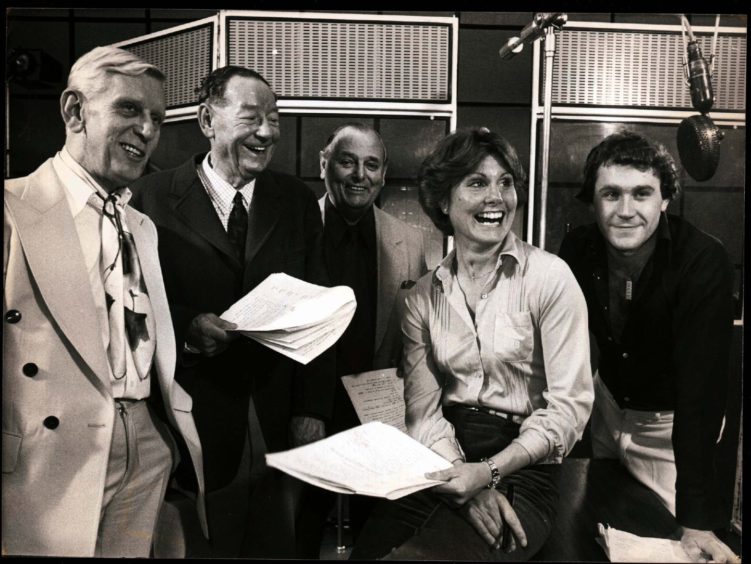 The drama has occasionally made topical, last-minute edits, marking the death of Diana, Princess of Wales or England's performance in World Cups, at short notice.
Most stories are plotted three months before they air, but some are worked out years in advance.
The comments come after listeners welcomed the soap's return to the studio, following its much-derided monologue experiment.
Writers had decided to feature characters' thoughts and musings after lockdown forced them to bin scripts.
Now, a socially distanced set-up features fewer cast members in the studio at any one time.
Details of the landmark anniversary episode, written by Keri Davies and Sarah McDonald-Hughes, remain "a closely guarded secret".
---
What happens in The Archers reflects what happens in the world. That's why I've listened every week for 50 years
When Martin Hinds first started listening to The Archers more than 50 years ago, it was just something to have on in the background while doing the dishes.
But, over the years, the fictional Ambridge villagers became part of his weekly routine, and listening to the Sunday omnibus marked a soothing end to the week.
"I must have started listening to The Archers before I went to university," explained Martin, a retired librarian from Edinburgh.
"I can't quite believe I've been listening for more than 50 years, but I suppose that proves how engrossing the storylines can be. Although, it's quite easy to dip in and out because it doesn't matter if you miss a few weeks or even a month – nothing really changes much, which is quite reassuring." From unlucky Mike Tucker, who memorably lost an eye, to the recent trial of Helen Titchener, the 70-year-old praises how the storylines quickly draw you in.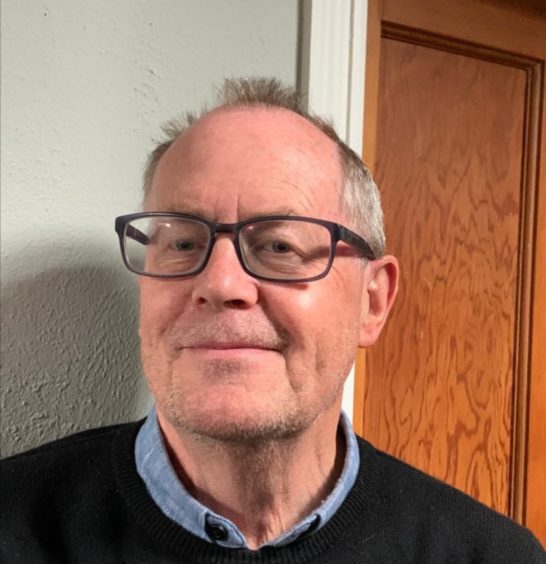 Martin said: "I've always enjoyed it because what's happening in Ambridge really reflects what's going on in the real world.
"There's the political divide between the likes of the Grundys and the Aldridges, changing social issues such as Pat Archer converting to organic farming, and, of course, Helen Archer dealing with cruelty at the hands of her husband, Rob.
"Helen's trial was one of the standout storylines, as it was so gripping – and topical. I had never heard of coercive control before it was highlighted on the show, and it just shows you how political aware the scriptwriters and editors must be."
He added: "My favourite character was Nelson Gabriel, who owned an antiques business and was a bit of a rogue. But you also can't beat Peggy, who is the heart and soul of the show having been in it since the very start."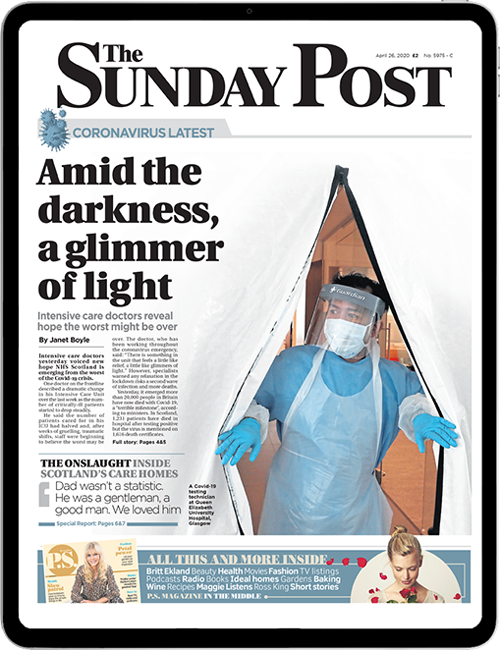 Enjoy the convenience of having The Sunday Post delivered as a digital ePaper straight to your smartphone, tablet or computer.
Subscribe for only £5.49 a month and enjoy all the benefits of the printed paper as a digital replica.
Subscribe