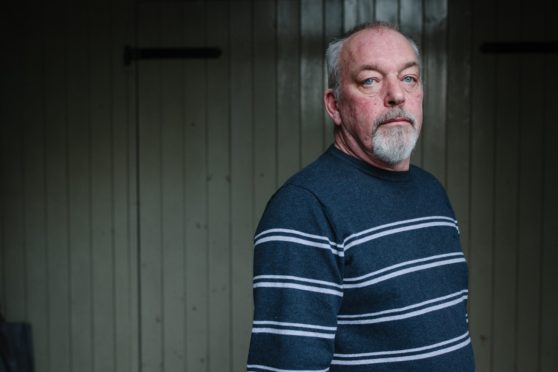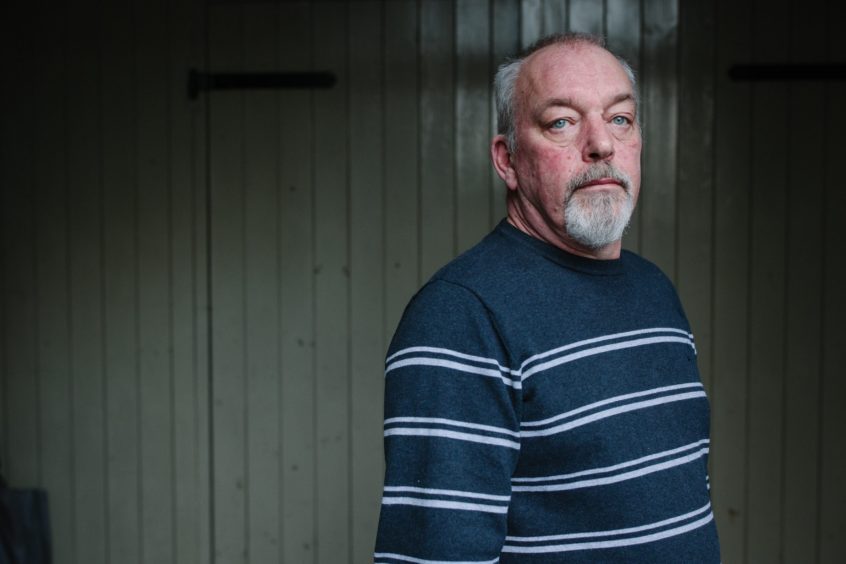 An innocent man arrested and jailed in error did not have tattoos like the suspect but police convinced prosecutors to put him in the dock anyway.
Gary Webb's passport and ­fingerprints showing he was not the suspect wanted by police for a serious offence had already been ignored by detectives convinced they had the right man.
We told last week how the innocent grandfather was held overnight in a police station then sent to prison for three further days before police and ­prosecutors admitted they had the wrong man.
Today, we can reveal ­prosecutors also knew he did not have an identifying tattoo but still pressed on with a case that saw Mr Webb sent on remand to Addiewell prison in West Lothian by Sheriff Vincent Smith.
The duty solicitor at Hamilton Sheriff Court that day – to represent accused who did not have a lawyer – told how Mr Webb was in tears as the situation unfolded.
Diarmid Bruce said: "This man was adamant he was nothing to do with the case. He was at pains to point out it wasn't him.
"He seemed devastated that he found himself in that situation and I can understand why."
It's understood the court ­prosecutor proceeded under guidance from a senior Crown Office prosecutor, Wendy Barr, who had been briefed by police convinced they had the right man.
Mr Bruce said: "We tried to get him out but the fiscal was at pains to have a Viper (Video Identification) parade.
"My recollection was that he would be back in court quickly but they would have him remanded for the weekend so they could carry out this Viper parade.
"My recollection was the actual accused had an identifying tattoo and Mr Webb said he didn't have it – and was checked and didn't have it.
"I tried very hard to have him ­liberated, but Sheriff Smith remanded him.
"I explained to the court that the man's position was that he had nothing to do with the case but he was held in custody nonetheless.
"He was in tears and it was a ­concerning situation as he was protesting his innocence so much. It transpires he had nothing to do with it but was remanded."
Mr Webb, 60, was confronted at home in Gatehouse of Fleet, Kirkcudbrightshire, at 9pm on April 9, 2015, by two detective constables acting on a warrant issued by the court. They held a photograph of the real suspect next to Mr Webb's face and deemed them to be the same person.
Mr Webb was arrested, handcuffed and locked up for four days before his cell was opened and he was told all charges had been dropped.
He raised a legal action and alerted the Police Investigations and Review Commissioner after Police Scotland logged his complaint as a "quality of service" issue and told him it was not being upheld.
Five police officers were reported to the Crown Office by the police ­watchdog on allegations of criminal neglect of duty and attempt to ­pervert the course of justice but will not face prosecution.
Mr Webb said: "Police Scotland and its behaviour has been utterly despicable. My life has been trashed after this. Completely trashed."
The actual suspect named in the warrant was arrested a few weeks afterwards. Mr Webb was awarded more than £100,000 in damages from Police Scotland after his lawyers argued officers acted illegally.
Gordon Dalyell, a partner at Digby Brown Solicitors, said: "The arrest and continued detention of Mr Webb was nothing short of outrageous.
"I would like to think an inquiry will occur to ensure innocent people are not illegally detained and Police Scotland staff who act illegally will be held accountable."
Assistant Chief Constable Alan Speirs said: "We recognise the ­significant impact this incident and our poor initial response had on Mr Webb and, following the conclusion of legal proceedings, will seek to discuss these matters with him and offer an unreserved apology."
The Crown Office said it was ­unable to comment on historical cases.
The Scottish Government said: "It is for the Chief Constable to consider whether changes are required to ensure Police Scotland can continue to help keep communities safe and we understand Mr Webb has been offered a meeting to discuss the findings of the review.
"While police officers and staff do an excellent job in helping to keep our communities safe, this incident has clearly had a significant impact on Mr Webb and the Scottish Government welcomes Police Scotland's unreserved apology."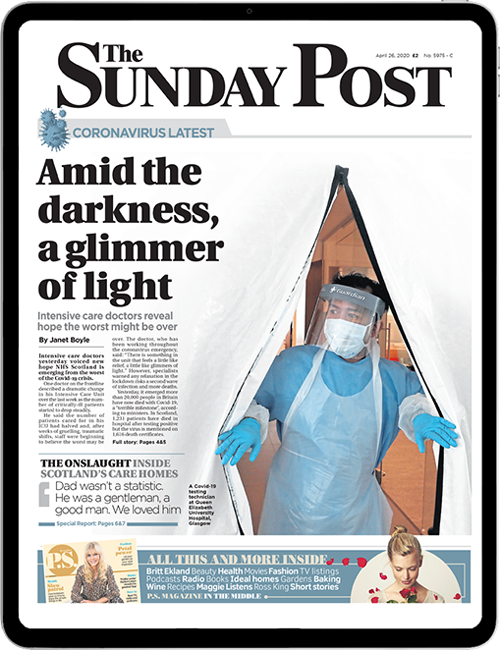 Enjoy the convenience of having The Sunday Post delivered as a digital ePaper straight to your smartphone, tablet or computer.
Subscribe for only £5.49 a month and enjoy all the benefits of the printed paper as a digital replica.
Subscribe