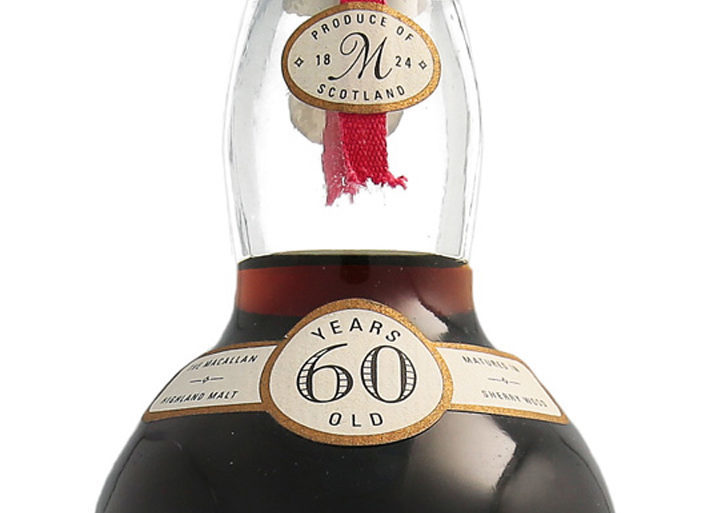 IT is tipped to become the world's first £1 million bottle of whisky.
Now one of the few people alive to have tasted a nip from the 60-year-old Macallan Valerio Adami 1926 – dubbed the Holy Grail of single malts – has delivered his verdict.
Whisky broker David Robertson tasted it when he was Macallan's master distiller in the mid 1990s.
"It is a delicious dram," he said. "But is it the best whisky I have ever tasted? Probably not."
The vintage Macallan is expected to set a world record as the most expensive bottle of Scottish whisky ever sold at auction at Bonhams in Edinburgh next month with offers expected in excess of £900,000.
"I distinctly recall it being hugely oaky with an incredibly fruity flavour," said David, who rates the Macallan 1979 Gran Reserva as his personal all-time favourite. "It has strong hints of sultanas, figs and raisins.
"It's a classic sherry-matured single malt which also has an interesting taste of rich clove and ginger spices. But a whisky just being old doesn't necessarily mean it's a better dram – even if it is about 30 grand a nip."
David, 50, will be watching the auction closely along with his business partner Andy Simpson, 46. The pair are co-founders of Dunfermline-based whisky brokerage Rare Whisky 101.
The duo is sitting on another bottle of Macallan Adami from the same extremely rare batch.
They say they would be prepared to sell it for a whisky collector client – but won't accept less than £1m.
"We purchased one of the last remaining of these bottles for a client four years ago," Andy said.
"We can't reveal who he is or what he paid for it but I can say the bottle was sourced in the UK and still resides within the UK.
"The minimum required for us to part with it would be a million pounds."
The whisky going under the hammer on October 3 was bought by the vendor direct from the Macallan distillery for an undisclosed sum in 1994. But whisky consultant Andy believes back then the buyer would probably have paid no more than £10,000 for the bottle.
Another bottle of The Macallan Valerio Adami 1926 was sold at Bonhams in Hong Kong in May this year for a world-record breaking price of £814,081.
This is the most ever paid for a bottle of Scotch whisky at public auction and the deal was brokered by Andy and David. "If anyone asked me if I think a bottle of water and alcohol is worth a million, then I would probably say no, that's nuts," Andy said. "But you could say the same about a bit of oil and canvas.
"Whisky such as rare as this has transcended just being a drink – it's a piece of art and that is why it is so valuable."
Although 12 bottles of The Macallan Valerio Adami 1926 were produced, it is not known how many of them still exist.
Macallan commissioned two world-famous Pop Artists – Valerio Adami and Peter Blake – to design labels for a very limited edition of 24 bottles – 12 of the Adami and 12 of the Blake labels.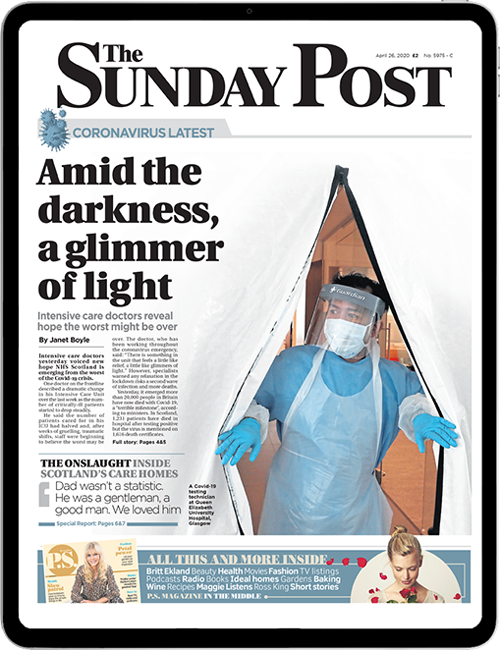 Enjoy the convenience of having The Sunday Post delivered as a digital ePaper straight to your smartphone, tablet or computer.
Subscribe for only £5.49 a month and enjoy all the benefits of the printed paper as a digital replica.
Subscribe