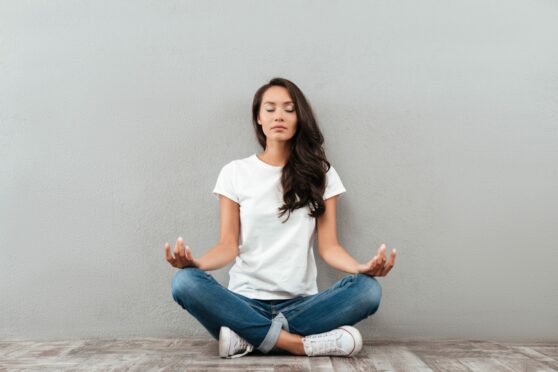 From meditation and Reiki to crystal healing and breathwork, the booming popularity of alternative therapies has seen the value of the wellness industry swell to an estimated £12.4 billion in the UK alone as we rush to adopt what were once derided as "woo woo" treatments.
According to recent research from Barclays, Covid has rapidly increased the demand for wellness treatments and therapies and the market has the potential to grow even larger, as eight out of 10 people now rank health and wellbeing as "extremely important" to their daily lives post-lockdown.
The rise in wellness techniques, many of which, like meditation, have been part of Eastern culture for centuries, has arguably been influenced by celebrities such as Gwyneth Paltrow, whose own wellness brand, Goop, is now worth an estimated £180 million.
Yet, despite this increasing mainstream popularity, complementary treatments are still treated with suspicion by some academics, derision by others. That is something scientist David Hamilton wants to change.
With a PhD in organic chemistry and experience working in the pharmaceutical industry, Hamilton has long been interested in the "mind-body connection", and whether the power of thought can affect our health. Inspired by the power of the placebo effect, he left the industry to write books and educate people on how they can harness their mind and emotions to improve their health.
He was also driven the experience of his own mum, who benefited from meditation after developing postnatal depression in the 1970s.
"Twenty years ago, I was a research and development scientist at AstraZeneca," explained the Dunblane-based writer and columnist, who has penned 11 research-based books, including How Your Mind Can Heal Your Body.
Just breathe: How meditation is helping the world keep calm and carry on through lockdown
"At the time, when I mentioned meditation the word used was 'quackery'.
"We tend to say woo woo or pseudoscience now, but back then it was quackery.
"Friends and colleagues didn't meant any harm, and it was always jocular, but wider academia and science really did widely disregarded meditation and anything holistic.
"There was nothing in it, science thought, yet I had watched first-hand how my mum benefited from meditation.
"Although neither she nor I called it meditation back in the early 80s – it was just relaxation – she meditated using a guided tape every single night for years.
"And I witnessed how that helped her. So, it felt really strange for me, in a research development environment, for people to refer to it as quackery.
"I began to research holistic therapies, and in my spare time look up scientific journals.
"I was astonished to find that there was a heck of a lot of research looking at how meditation can calm the nervous system, even back then."
Now, times have changed and Hamilton says there is an ever-increasing body of evidence to suggest wellness practices can improve what he calls the body's restorative setting and, perhaps surprisingly, even aid modern medicine.
His years of research have culminated in a new book, Why Woo Woo Works: The Surprising Science Behind Meditation, Reiki, Crystals And Other Alternative Practices, which brings together research to show how wellness is more than just frivolous past-times.
In the book, he starts by exploring the placebo effect, which can be understood as a vital part of why wellbeing practices can have tangible affects.
He explained: "When I first proposed a possible mind-body connection, again, it was dismissed as quackery.
"Yet the research already existed, even then, to show that when you take a placebo, for example, your brain produces its own version of what it needs to produce to meet your expectation.
"So, in the context of pain, if someone takes a placebo, that they think is a paracetamol, the brain actually produces its own version of morphine, delivering a pain-killing result.
"Most of the time we call things woo woo simply because we don't know that the science is available and we just don't know about the available research on it. Using the term woo woo really just betrays our own ignorance about what science is actually available."
Numerous studies have proven the benefit of calming the mind with meditation, so much so the NHS now even recommends complementary courses for people struggling with everything from anxiety to cancer treatment.
Hamilton says we are wakening up to the fact that such alternative healing practices have the same "active ingredient" properties as western medicine.
"We've become so focused on the single active ingredient over the last 100 years, in the West, that we've completely forgotten that other active ingredients can include nature, kindness, empathy, having plants in your room, taking a walk in nature, or having a holistic therapy treatment," he said.
"Essentially, anything that provides some degree of restoration.
"The East has been doing this in varying ways for thousands of years, but because we've become so convinced by the active ingredient, we think that anyone not doing that is, well, stupid or not intelligent."
For those sceptical of the impact, he points to scientific research.
He continued: "Even in GP surgeries, there's research that suggests whether a doctor shows empathy or not can affect the patient's healing.
"A study in the UK saw 715 patients come into the doctor's surgery with symptoms of the common cold, and they were asked afterwards to give a rating from 0 to 10 on how much empathy the doctor showed.
"When doctors scored 10 out of 10 for empathy, the patients recovered 50% faster than everybody else, and their immune response was almost 50% higher.
"Another study, one of my favourites, looked at 179 prostate cancer patients. When they scored their doctor high on empathy, even three months later they had higher levels of natural killer cells – a very important immune cell – than people whose doctor showed less empathy.
"Empathy puts the body into a restorative feeling, so the body begins to calm itself.
"With the focus on the active ingredient, we forget that how you communicate actually matters as well – and that's something that you hear in the East, but we have ignored in the West."
Although much of the wellness industry is focused on less-than-scientific celebrity endorsements – Paltrow's crystal healing "eggs" are just one example – Hamilton insists a more measured approach can reap rewards.
As he outlines in his book, in the USA, the top 15 academic hospitals, including Duke, Yale and Johns Hopkins, now offer reiki, Therapeutic Touch (TT), Chinese herbal therapy, massage, homeopathy, hypnotherapy, meditation, yoga, aromatherapy, art therapy, acupuncture, biofeedback alongside other complementary and traditional therapies.
A survey by the American Hospital Association found that 85% of hospitals offering holistic therapies did so due to patient demand – and, with results speaking for themselves, we now have the perfect opportunity to create a balance between the two areas of expertise.
He added: "There's so much polarity, and even today lot of people in the mainstream still think it's all woo woo or pseudoscience, while there's a lot of people who, while fully immersed in holistic, reject all mainstream.
"But there's a big area in the middle and I think the future is actually a fusion of both – taking the best of the West, and the best of all the rest."
---
Why Woo Woo Works, by David Hamilton, is published by Hay House.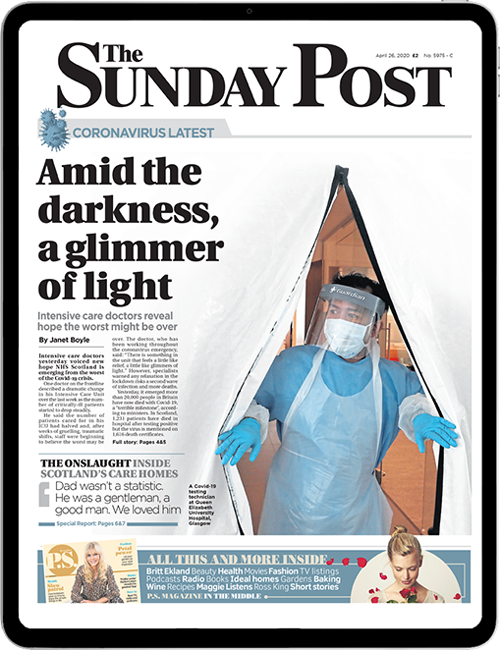 Enjoy the convenience of having The Sunday Post delivered as a digital ePaper straight to your smartphone, tablet or computer.
Subscribe for only £5.49 a month and enjoy all the benefits of the printed paper as a digital replica.
Subscribe