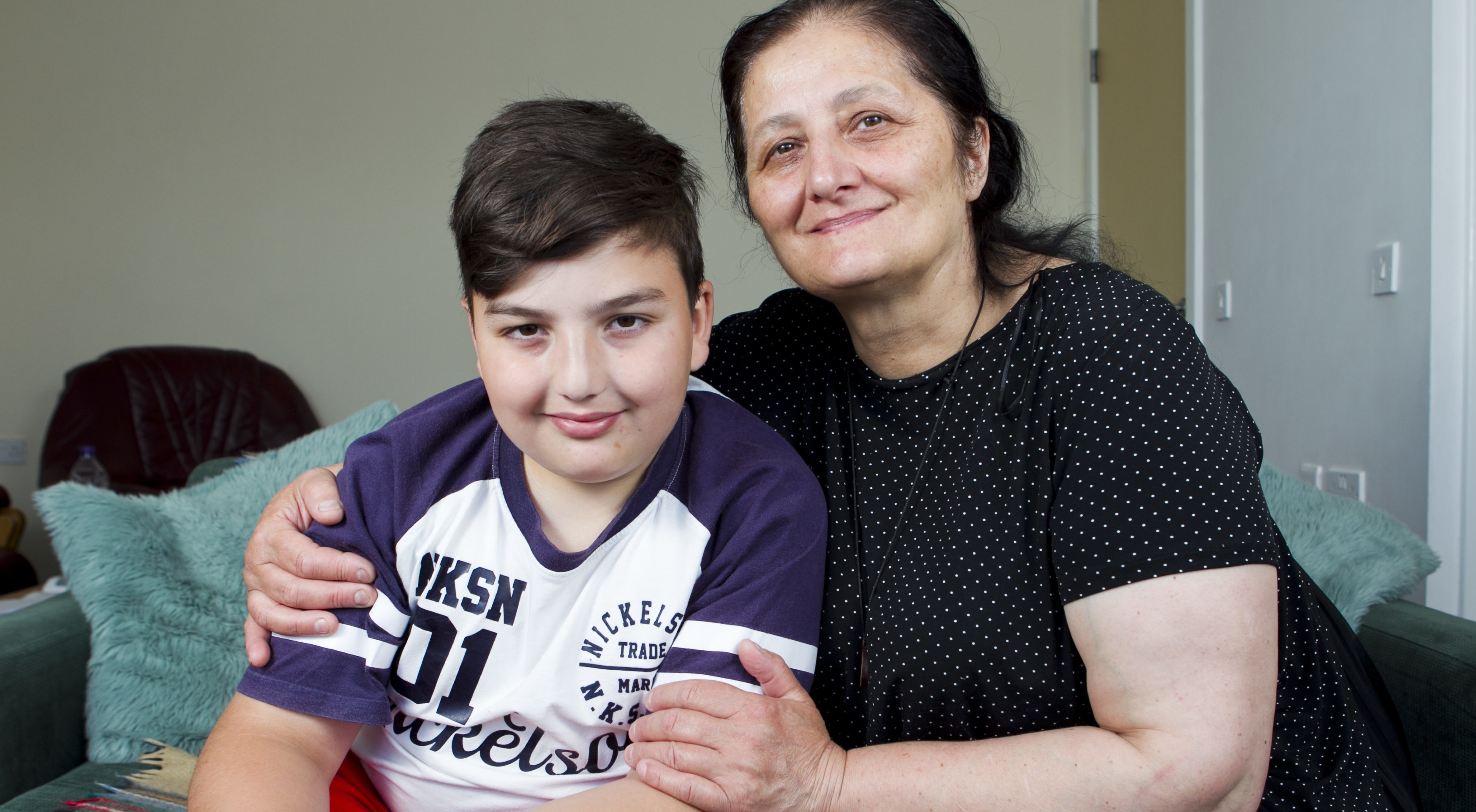 AN orphaned asylum seeker and his gran have praised Scots for their support after they won a reprieve to stay.
Giorgi Kakava and his gran Ketino Batkhadze feared they may have to go back to their home country of Georgia after Giorgi's mum, Sopio, who was known as Sophie, died.
Giorgi, 10, came to Glasgow at the age of three when he and his mum were threatened by gangsters after the death of his dad.
Despite this, the Home Office were threatening him and his gran with deportation.
After their case was highlighted by The Sunday Post, they have now been granted permission to stay for two and a half years, when they must apply again.
Gran of orphaned schoolboy Giorgi Kakava grilled by Home Office over asylum case
Ketino, 59, said: "I am so happy and grateful to all the Scottish people. Everyone has helped and supported us, and I can't thank everyone enough. We feel so supported, so loved.
"I live for Giorgi now, I don't care about myself and where I live, but Giorgi can't go back to Georgia. He has never really lived there, he tells me he is Scottish and doesn't want to go back, he doesn't even remember being there.
"My heart is in two pieces. On one hand, I'm so happy we can stay, and Giorgi gets to stay in the country where he grew up.
"But my daughter, I am heartbroken for her. She is gone and we can't get her back so I now just have to live for Giorgi. We both miss her so much.
"I have to think about Giorgi, that is what Sophie would have wanted.
"She was seeking asylum here before she died. She wanted to stay in Scotland, and was even going to classes at college and volunteering at Giorgi's school. She was such a lovely person, so kind and such a good mum. She wanted her son to grow up here, she knew it was a good place for him to be and she loved Scotland.
"We are so grateful for the support. I know Sophie would be grateful, too."
Giorgi said: "I'm happy I get to stay. I've got friends here, and love playing football,
PlayStation and drinking Irn-Bru. My gran takes really good care of me, and I wouldn't want to go to Georgia. I'm Scottish, that's it."
Sopio, who was just 35, died unexpectedly in February and the family were forced to put aside their grief to fight to remain in Scotland.
The day after they were granted permission to stay, they planted a tree in her memory with members of the local community.
They have been supported by politicians and a church minister in their fight, with Paul Sweeney MP taking their case to Westminster.
The Glasgow North West MP said: "It's great that Giorgi and Ketino have been allowed leave to remain for 30 months, but sadly it's not permanent. I'm going to continue to do as much as I can to ensure they are able to stay here permanently."
Rev Brian Casey, of Springburn Parish Church, said there are plans for social events bringing together Georgians and Glaswegians.
Giorgi's success follows another high-profile asylum case which ended this week. The Kamil family, also living in Glasgow, went on hunger strike outside an immigration centre and begged for a decision to be made on their legal status.
The family of five Kurdish/Iraqi refugees had been waiting almost 20 years for their case to be resolved, and were finally granted indefinite leave to remain on Thursday.
Giorgi's gran, Ketino Batkhadze