BIG-SCREEN experts hailed the Mamma Mia sequel for saving cinemas' summers yesterday after the double whammy of the World Cup and the ongoing heatwave.
Mamma Mia! Here We Go Again opened on Friday with pre-booked sell-outs recorded across the country.
Industry analysts say cinema operators are hailing the Abba-themed movie for not only saving their summer but inspiring other Money, Money, Money-spinning musicals.
Tom Grater, of Screen International, said: "For the last six weeks, since the beginning of the hot weather and the World Cup, it's been a real struggle.
"Last week we had a strange statistic where the UK box office had the second-lowest takings for six years. Times were tricky.
"Mamma Mia is doing very well in early bookings, with one independent cinema reporting they'd completely sold out this weekend.
"Mamma Mia is going to be very important for cinema owners, especially as many other films this year haven't performed as hoped."
Released 10 years ago, the original Mamma Mia made £466 million at the box office after a slow start. However, after six months, it overtook Titanic and Harry Potter And The Philosopher's Stone to become the UK's biggest ever cinema hit.
It has since been overtaken by blockbusters such as The Avengers, Avatar and Skyfall.
But now the second Mamma Mia movie is being tipped to overtake Avengers: Infinity War, which grossed £70m at the UK box office.
Tom reckons the success of the movie – along with The Greatest Showman and La La Land – might see a glut of movie musicals over the next few years.
"Since The Greatest Showman, which was also a phenomenon, there was a big gap in the market for something like Mamma Mia," he explained. "I think we'll see a few more adult musicals in the next few years, as well as plenty of singalong screenings.
"Those sort of event screenings are very popular now."
The previous film was an unexpected hit, and then became the best-selling DVD in the UK.
Meryl Streep, Pierce Brosnan and Julie Walters have returned for the sequel, and they've been joined by Cher and Andy Garcia.
Even before the movie was released, Brosnan and co-star Christine Baranski hinted there would be yet another sequel on the way.
The movies certainly draw in massive audiences but, although the sequel has received better reviews, the critics have generally been less than impressed.
Movie critic Siobhan Synnot said: "The problem with musical jukebox movies such as Mamma Mia is you spend the whole time waiting on the clanging sound of the song titles approaching.
"In We Will Rock You as soon as someone called Scaramouche is introduced you know you're about to hear Bohemian Rhapsody.
"Mamma Mia is critic-proof, it doesn't matter what gets said about either film, folk are going to see it. People love Abba and a good tune.
"This one's a bit funnier and fresher. It's still pretty lame but if you love spandex, this is definitely your film.
"I notice Dum Dum Diddle and Bam-A-Boomerang didn't get played so perhaps they're setting their stall out for Here We Go Again, And Again.
Another musical which was given a kicking by critics but was loved by audiences was PT Barnum biopic The Greatest Showman.
And the popularity of musicals can only be a good thing, according to Siobhan.
"It might not be everyone's cup of tea but I'm glad people are still turning out for musicals like this and The Greatest Showman," she added.
"They're not quite West Side Story but there's definitely room for a bit of lightness and brightness in the world.
"What I'd really like to see is some better dancing. In the case of Pierce Brosnan, I'd just like to see some singing."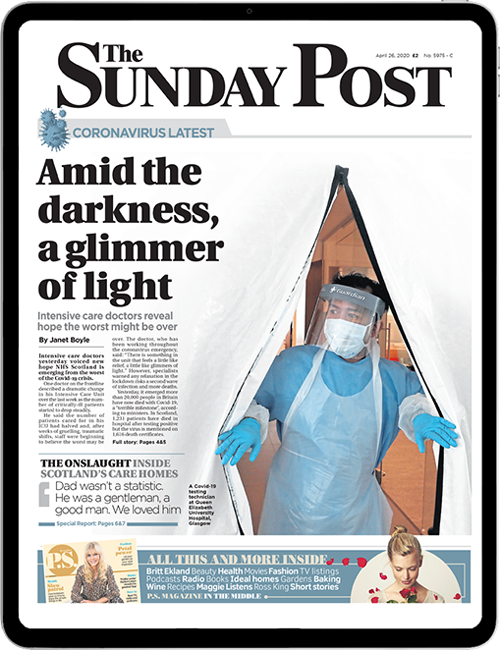 Enjoy the convenience of having The Sunday Post delivered as a digital ePaper straight to your smartphone, tablet or computer.
Subscribe for only £5.49 a month and enjoy all the benefits of the printed paper as a digital replica.
Subscribe