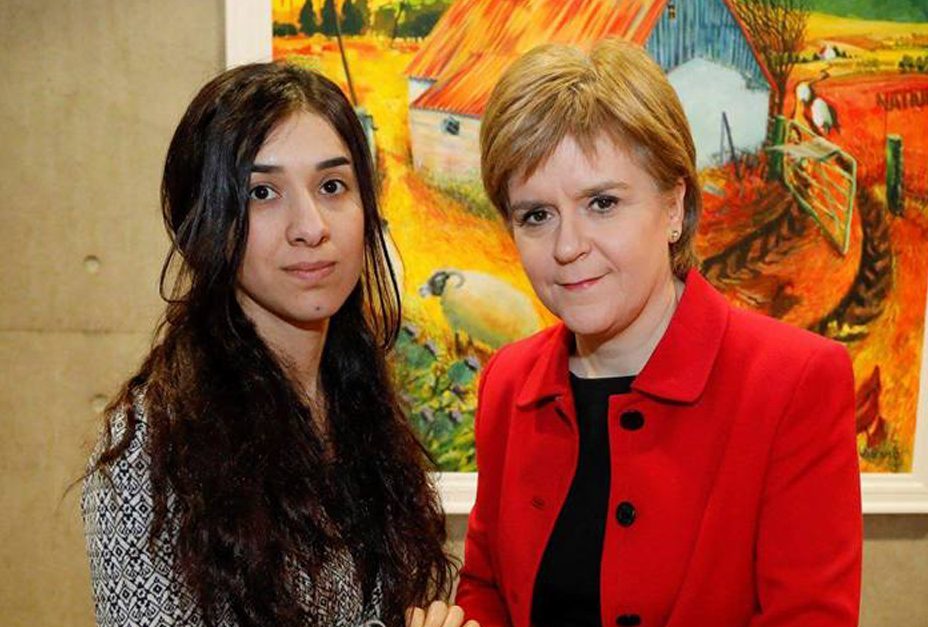 A young woman kidnapped by ISIS has thanked Scots politicians after the United Nations agreed to investigate the terror group's crimes in Iraq.
Nadia Murad visited Scotland earlier this year and met First Minister Nicola Sturgeon to ask for help for Yazidi survivors – a Kurdish religious minority who suffered horrendous crimes at the hands of the Islamist terrorists.
Murad was tortured and raped by ISIS militants before escaping to Germany.
She has since been appointed as a UN Ambassador and has travelled widely seeking justice for her people.
The UN Security Council has now agreed to an international investigation to collect evidence of ISIS' crimes in Iraq and any evidence can be used in trials against ISIS militants around the world.
Nadia said: "I am grateful to Nicola Sturgeon, all members of the Scottish Parliament and Government as well as the UK Government for recognising Yazidi genocide and ISIS crimes.
"I would also like to thank so many people, countries and organisations who supported the justice campaign that resulted in the resolution by the UN Security Council to form an investigative team for ISIS crimes in Iraq.
"Without everyone's help, this wouldn't have happened.
"I hope we can now move swiftly to create this team with a strong capacity and start exhuming mass graves and collect evidence.
"Although ISIS is being defeated on the ground, victims need justice in order to allow healing and reconciliation."
In March, following Murad's visit, the Scottish Parliament debated the issue of justice for the Yazidis and the Justice Committee wrote to Foreign Secretary Boris Johnson asking that he urge the UN to investigate genocide against the Yazidis.
Evidence is to be gathered "to the highest possible standards" for use in "fair and independent" criminal proceedings in courts that comply with international human rights law.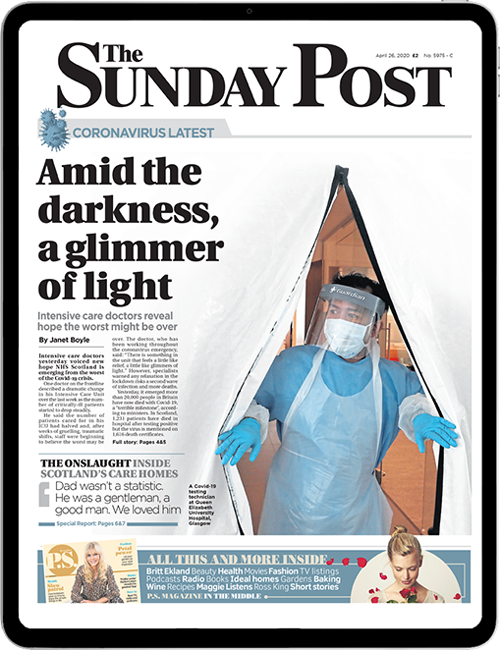 Enjoy the convenience of having The Sunday Post delivered as a digital ePaper straight to your smartphone, tablet or computer.
Subscribe for only £5.49 a month and enjoy all the benefits of the printed paper as a digital replica.
Subscribe