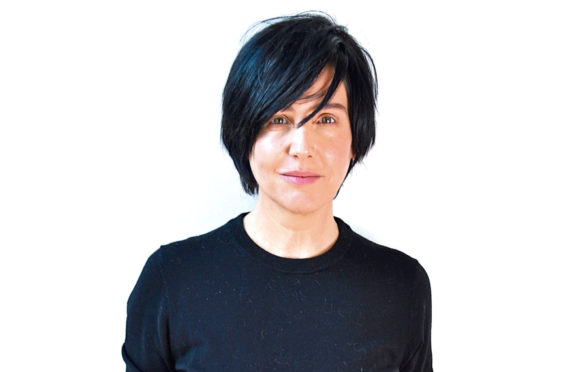 Sharleen Spiteri has spoken about the pain of losing her mum before the first coronavirus lockdown.
The Texas frontwoman said her mum Vilma's death days before the lockdown last year made her sensitive to the pain of people who were losing loved ones to Covid-19.
"The last year for me has been quite difficult because my mum died the week before lockdown and it was very unexpected," she said.
"At the beginning of the first lockdown I felt very sensitive to the people who were losing loved ones because I felt very lucky I got to see my mum and be right by her side.
"A friend of mine lost her mother and she went away in an ambulance and she never saw her again. The idea of that still literally makes me feel physically sick. I've felt very, very sensitive and emotional towards other people in worse situations than myself."
Spiteri's mum was a seamstress and she was able to fulfil her dying wish by donating materials she had saved to those making Personal Protective Equipment for medical staff battling Covid.
Spiteri also said her husband, chef Bryn Williams, believes a third lockdown would force him to close the establishment he owns, the plush Odette's restaurant in London's Notting Hill.
"My husband is in catering with restaurants and when we went into second lockdown it was like, 'woah'," she added.
"He's been lucky. He had to adapt to keep his staff in jobs, and to adapt to keep his business afloat. He said if we go into a third lockdown he doesn't think the business will survive."
On Friday Texas released their 10th studio album, Hi, and Spiteri praised the band for sticking together for more than three decades.
"It's been over 30 years since we put our first record out," she said. "There's not a trick to it, we've worked out backsides off, but we've also ridden the wave. There have been times where we couldn't get arrested and nobody cared what Texas were doing or who they were or whatever.
"We rode that wave and we came back. But historically like any band you can't be up there all the time. So if you're not part of something you've just got to be down, then come back up.
"And we've managed to remain relevant. To have such long years in a band is quite rare."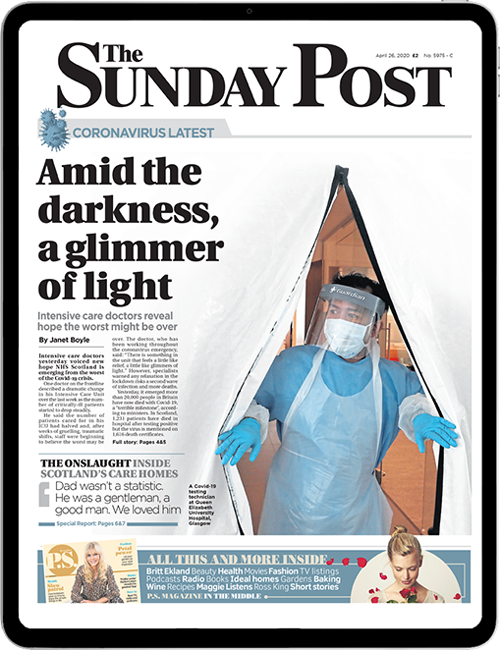 Enjoy the convenience of having The Sunday Post delivered as a digital ePaper straight to your smartphone, tablet or computer.
Subscribe for only £5.49 a month and enjoy all the benefits of the printed paper as a digital replica.
Subscribe