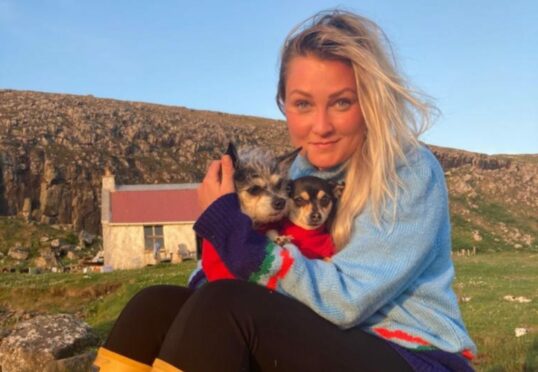 Research has found there is a worrying lack of knowledge around cervical screening tests and their results, with thousands of women admitting to feeling embarrassed and frightened after being diagnosed with cell changes caused by the human papillomavirus (HPV).
Conducted by Jo's Cervical Cancer Trust, a recent survey found more than a quarter of women felt ashamed when diagnosed with cervical cell changes, with 34% also saying their HPV diagnosis had made them anxious or worried.
The NHS estimates four out of five people in Scotland will have HPV at some point in their lives – usually with no symptoms, many people have it for months or years without knowing – and around 220,000 women are diagnosed every year following cervical screening.
Despite the common nature of the virus, many women still feel stigma around what is considered a "taboo" subject, with more than half of the same survey respondents stating they knew nothing about cell changes prior to speaking with their GP.
What's more, a fifth said they didn't want to tell anyone about the results of their routine test, and 35% spoke of shame, embarrassment or feeling dirty.
Samantha Dixon, chief executive of Jo's Cervical Cancer Trust, says better education could help to clear up the myths, misconceptions and mistruths.
"Over half the calls to our helpline are related to HPV," she explained. "We hear from women who, when told that they have HPV, don't really understand what that means – and like most of us, they get on the internet, and before they know it, they heard all sorts of horror stories.
"We see the effect this has – anxiety, confusion and stigma. We need to educate women and health healthcare professionals about HPV, so that women talk about it more. It's only through talking about it that we're going to remove that stigma."
Screening
HPV is contracted through skin-to-skin contact, usually sex, and often goes away without causing any problems. In fact, in nine out of 10 people, the body's immune system gets rid of the virus within two years. However, for a small number of women, the virus isn't killed off, leading to what is known as persistent HPV infection, which then causes the cells of the cervix to change. If not monitored or treated, these cells may become cancerous.
Offered every five years to anyone with a cervix in Scotland between the ages of 25 and 64, cervical screening checks for HPV. The screening exam was recently changed to what experts believe is a more sensitive and effective test, which meant safely increasing the time between screenings from three years to five. Cervical cytology (looking at cells under a microscope) was replaced by HPV testing as the primary screening test, but women won't notice any change to the examination."
There is now also a vaccine that provides protection against some types of cancer-causing HPV, as well as conditions such as genital warts. It is offered free to every S1 pupil in Scotland, and a study has found diagnoses of cervical cell changes decreased by 89% in people who have had the HPV vaccine. However, all women should still attend screenings after the age of 25.
Dixon said: "Worryingly, only roughly half of women aged 25 to 29 in Scotland attend the screening, which is the lowest age bracket. We need to understand why that is, but it may be that by having the HPV vaccination, those younger women think they don't need to go to the screening. They still do.
"Cervical screening does save lives. It's a really important test, but roughly one in three women and people with a cervix in Scotland aren't currently attending screening. For some groups, it's even lower.
"There are many reasons. Sometimes it's simple things like busy lifestyles, or putting the letter on a pile and forgetting about it. We have also heard from women who have struggled to get time off work, for instance. And we also know women who are menopausal may find it more uncomfortable, so they put it off.
"However, there are many more complex and profound reasons that prevent some women and people with a cervix going for screening.."
The uptake for tests was 69.3% at the end of March 2021, a reduction from 71.2% in the previous year, which has been partly attributed to the programme being paused at the beginning of the pandemic.
Dixon continued: "It's unsurprising there's been a Covid effect on screening. Certainly, the research we did showed one in 10 women said they wouldn't go to screening during lockdown, particularly where there was shielding or looking after someone who was shielding. That's understandable.
"But a message quite clearly now is that the NHS is open for business – GPS have gone out of their way to make surgeries as welcoming and safe as possible. If you're one of the people who has put it off, please give them a call now."
It was a shock, but treatment was really easy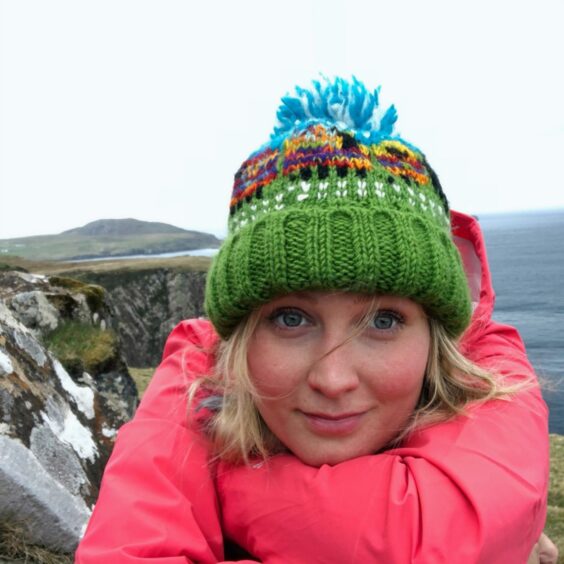 Katie Tunn, 36, is an artist and marine conservationist living on Skye
In 2018, after routine cervical screening, Katie was told she had abnormal cells changes, and was later diagnosed with cervical intraepithelial neoplasia (CIN).
CIN is the most common type of cell change that occurs within the cervix, and the severity is graded from one to three.
The number represents how deep the cell changes go into the outer surface of the cervix.
"It was a bit of a shock," explained Katie, who is sharing her story to support Jo's Cervical Cancer Trust.
CIN is not cervical cancer, but treatment is offered to remove the cells, preventing them developing further. Katie underwent a process called cold coagulation, which uses a hot probe to burn away cell changes.
She continued: "I got an appointment straight away at the hospital, where I had to have two rounds of treatment to get rid of everything properly. You don't quite know what to expect, but it was really simple and easy."
After her treatment, Katie decided to share her journey with friends and followers on social media, and was surprised by how many messages she received from other women, many of whom felt they needed to keep their diagnosis secret.
She said: "So many women messaged and said things like, 'This happened to me, too. I was scared to say anything, so no one knows'.
"People hear HPV and think it's an STI or something shameful, but 80% of people will get it at some point, and there is treatment."
For those anxious about having a smear test, Katie has some advice: "The nurses will make you feel so comfortable. I always I tell people that I giggle more in those smears tests with the nurses, who've seen everything before, than anywhere else!"
---
Visit jostrust.org.uk or call the free helpline on 0808 802 8000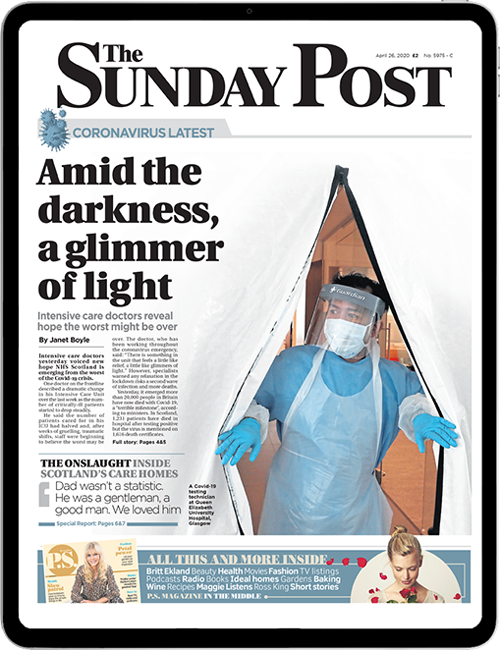 Enjoy the convenience of having The Sunday Post delivered as a digital ePaper straight to your smartphone, tablet or computer.
Subscribe for only £5.49 a month and enjoy all the benefits of the printed paper as a digital replica.
Subscribe