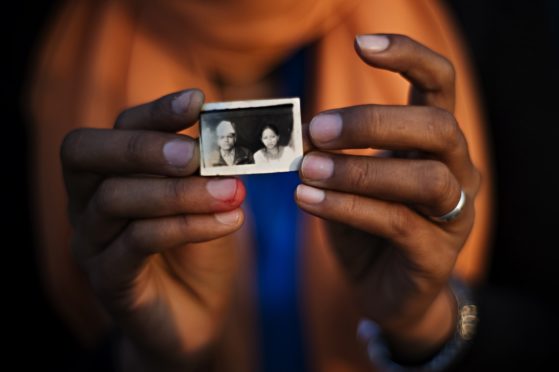 Victims of human trafficking can now be found in every town and city in Scotland, experts say.
And as the number of victims increases each year, one charity working with trafficked people has predicted the total it will help this year will be double that of 2018. Cases include sexual exploitation and domestic slavery linked to major cities.
But victims are also forced to work in sectors from the beauty industry and car washes in town centres to agriculture and fisheries in our remotest communities.
Jim Laird, an anti-trafficking expert and contributor to the Scottish Parliament's cross-party group on the issue, said: "Human trafficking is now everywhere in Scotland.
"I have seen cases in Skye, Inverclyde, Lanarkshire, Tayside and the Borders to name just a few. We need to raise awareness and have people spot the signs and have police follow through on information."
Mr Laird, human trafficking lead at Inverclyde Health and Social Care Partnership, said: "We know there are multiple cases of Eastern European crime gangs operating in Glasgow and particularly in Govanhill.
"Police are aware and their anti-trafficking unit have been obtaining intelligence on it for some time. Quite often you find Eastern European gangs work in tandem with Asian crime gangs in Scotland. Eastern European gangs provide the people and Asian gangs provide transport and the accommodation in which people are placed.
"This has been going on for several years now. However, for any cases prosecuted, the punishment clearly hasn't been sufficient enough to prevent people from operating. This is a real concern. We need to see longer sentences and the legislation applied more appropriately.
"There are legislative powers available now but they are not being widely used, nor are powers to recover money from the perpetrators."
He added: "Some sentences delivered by the courts have been far too short in my opinion – where people are out of prison in a couple of years after having enslaved and exploited people to the tune of thousands of pounds.
"There is also still a low prosecution rate in Scotland despite the numbers of people being identified as victims.
"I have been doing this type of work for a long time now and I see the impact on victims and on their lives. People say we have some of the best legislation in the world in Scotland. But that doesn't mean a lot unless it is being properly implemented.
"We need to ensure that we get the traffickers and they get stiff sentences and it sends out a message to people."
Intelligence revealed by anti-trafficking workers in 2017 pinpointed victims in at least 27 locations from Aberdeen and Annan to Dundee, Kirkcaldy and the Orkney Islands.
Research from Romania found a chilling progression, with young women being exploited for prostitution, then later for domestic labour, and eventually in old age for begging.
Last year, there were 228 referrals for help for victims in Scotland, a figure up 130% since 2013, for the full range of sexual and labour exploitation and domestic servitude.
Rabiya Ravat, deputy director of operations at Migrant Help, one of two groups to which victims can be officially referred for help in Scotland, said: "Trafficking and exploitation exists absolutely in every town and city in Scotland.One of the biggest groups we come across are those working in car washes. People need to think about what's happening if they are going for a full car wash and valet which takes an hour and costs £3. Basic maths indicates this does not meet minimum wage requirements.
"We get a lot of individuals, particularly Vietnamese, exploited for cannabis cultivation and we also see cases where women are trafficked for domestic servitude or sexual exploitation. These can be linked to sham marriages and attempts to manipulate immigration.
"It can be young women in their teens or early 20s who are very vulnerable and are then subjected to quite horrific circumstances and exploitation.
"Law enforcement can only do so much and they ultimately respond to crimes being identified.
"I would urge the public to open their eyes and ears and report any suspicions of trafficking or modern slavery.
"We have seen almost double the number of referrals month on month in Scotland compared to the same periods last year. This is across all nationalities and all types of exploitation so we know that there is a massive increase.
"We need greater awareness in the public consciousness that this is happening and is not far removed from them. It's often hidden in plain sight and happens in every town and city.
"In Scotland we are talking about several hundred referrals for our services supporting men, women and families affected."
She added: "We have good legislation and government supported programmes and when people are identified they can be supported."
Bronagh Andrew, operations manager at Trafficking Awareness Raising Alliance (TARA), the other charity to which cases, specifically sex trafficking victims, are referred for help, said: "Trafficking is an issue of growing concern in Scotland. It is a crime perpetrated by brutal and ruthless criminals who seek to make money from the exploitation and misery of others.
"The sad truth is people are being trafficked from all over the world to meet the demands of the sex industry. Those who buy sex must also share responsibility as they fuel the demand that the traffickers feed off.
"The suffering of the women who are bought and sold for sex will be barely even a consideration for the traffickers and their customers, if at all.
"Raising awareness of this appalling industry is vital to disrupt the criminals and assist the authorities in tackling this problem."
Jenny Marra, Labour MSP for North East Scotland, who campaigned for legislation to be introduced to tackle the issue, said: "It's quite apparent that human trafficking is happening in communities across the length and breadth of the country.
"It's four years since the legislation was passed which introduced clearer and stronger penalties for these types of offences.
"Police and authorities, and indeed all of us, must vigilant to the fact that these heinous crimes are happening. It is a crime of extreme abuse and the people responsible must be brought to justice."
Justice Secretary Humza Yousaf said: "The Scottish Government is committed to tackling the incidence and impact of human trafficking both by providing stronger powers to pursue perpetrators and strengthening the support available for victims of this nefarious crime.
"There is no place for human trafficking in our communities and through Scotland's Trafficking and Exploitation Strategy we are working to eliminate this crime."
Information can be passed to the Modern Slavery helpline on 08000 121 700 or Crimestoppers on 0800 555 111
---
Tentacles of exploitation:
Greenock/Port Glasgow
Anti-trafficking workers report concerns over nail bars, takeaways and car washes using people brought in from Eastern Europe in past couple of years.
Appin
Abul Kamal Azad found himself forced to work in a remote Highland hotel after borrowing money to come to Britain.
Azad, now 33, who has a wife and son back in Dhaka, found himself the only employee at the Stewart Hotel, in Appin, near Fort William, below, cleaning, cooking, and gardening for up to 22 hours a day, seven days a week.
He said: "I was the only worker for 37 bedrooms, I did everything. I woke every morning at 5am. Two coaches of tourists would arrive day after day."
His sponsor, Shamsul Arefin, 50, paid him just £100 a month, took his passport, and threatened to report him as an illegal worker if he complained. Eventually Azad and three new Bangladeshi workers alerted the authorities, and the hotel was raided by the UK Border Agency. In 2015, Arefin was found guilty of human trafficking and jailed for three years.
Skye
Eastern Europeans brought in by Russian gangsters to gather shellfish around two years ago.
Perth
Romanian Remus Groza, who forced his countrymen to live in squalor and paid them just £30 a month for agriculture work, was found guilty of people trafficking last year.
Dundee
Yen Huang, 62, a brothel madam linked to a shadowy Chinese people smuggling ring, who trafficked women into Scotland for sex, was last year jailed for 27 months.
Edinburgh and Glasgow
Ten Romanian women rescued in 2018 from addresses in the two cities where they were working as prostitutes.
Kilmacolm
Trafficked Vietnamese people forced during to work in a cannabis cultivation operation around two years ago.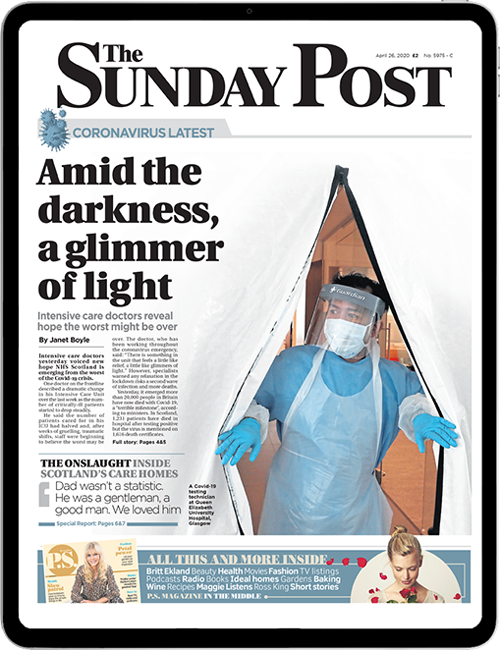 Enjoy the convenience of having The Sunday Post delivered as a digital ePaper straight to your smartphone, tablet or computer.
Subscribe for only £5.49 a month and enjoy all the benefits of the printed paper as a digital replica.
Subscribe