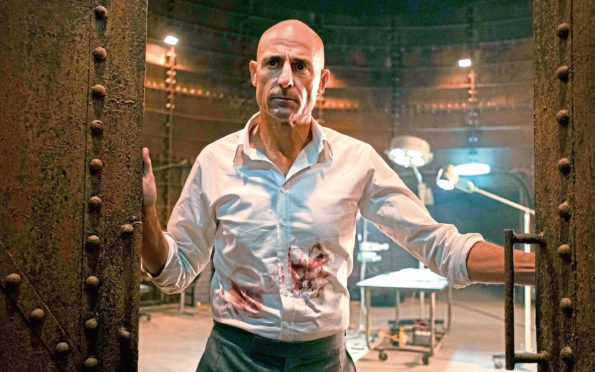 Mark Strong has made a career out of playing bad guys. Take John Carter, Robin Hood, Kick-Ass and Sherlock Holmes, for example.
Or his stint as Dr Thaddeus Sivana in superhero movie Shazam.
The truth is, he relishes playing them and we relish watching him.
But if we're talking villain territory, his latest TV outing does not quite read clear-cut baddie.
Strong, 56, stars in Temple, a new Sky One drama about a surgeon drawn into a world of doomsday preppers when he tries to save his wife's life.
The eight-episode run – a remake of the Norwegian TV series Valkyrien – follows family man Daniel Milton (Strong) who, refusing to accept the cards he has been dealt, partners with misfit Lee (Daniel Mays) to start an underground clinic in the tunnels beneath Temple Tube station in London.
Joined by guilt-ridden medical researcher Anna (Carice van Houten) and fugitive bank robber Jamie (Tobi King Bakare), Daniel's moral boundaries are challenged.
"He is a protagonist. You're in his head for the whole story," Strong says.
"But you're watching him move from being an upstanding, good man at the start to this guy who's crossed the Rubicon slightly and made some decisions that, while always out of love, are slightly flawed.
"There are times when the audience will support him and think he's doing the right thing but there are definitely times when he might lose their confidence.
"It's the back and forth that I'm interested in. You push people to the edge and make them feel like he's terrible and then bring them back because they realise maybe he's doing this for a good reason.
"He's doing it for the love of his wife," concludes the London-born star.
Is playing an ambiguous rogue more satisfying for him, too?
"I'd played good guys for years and then (Harry Starks) came along and everyone was like 'No, you can't do that,'" Strong recalls of his turn as The Long Firm's incomparable East End gangster.
"After that, a lot of villains came through but I tried to steer the ship away from that and played some nice guys.
"I realised that what I really enjoy is conflicted characters, ones that have a little bit of both. I'm sure most actors would say the same."
Strong's next role is a part in Sam Mendes' First World War epic, 1917.
He says: "I feel like I can do anything – and I've tried a lot of different things."
It is a confidence that extends behind the camera, too, as Strong has racked up an executive producer credit for Temple alongside his producer wife, Liza Marshall.
"It's been fascinating and useful for me as an actor to be involved in the writing, casting, and that whole world that you don't often get the opportunity to have a voice in," he says of his first time serving in the role.
And of working with Marshall, with whom he has two children, Strong observes: "We have connected on that level and I hope I have been useful."
Temple will be available to watch on Sky One and NOW TV from Friday September 13 at 9pm.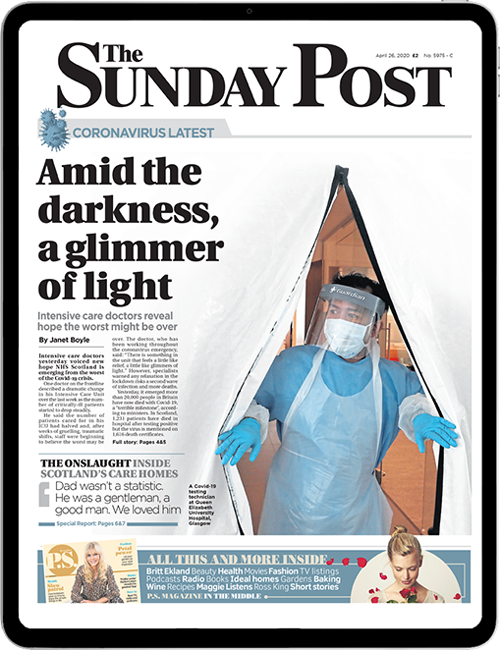 Enjoy the convenience of having The Sunday Post delivered as a digital ePaper straight to your smartphone, tablet or computer.
Subscribe for only £5.49 a month and enjoy all the benefits of the printed paper as a digital replica.
Subscribe