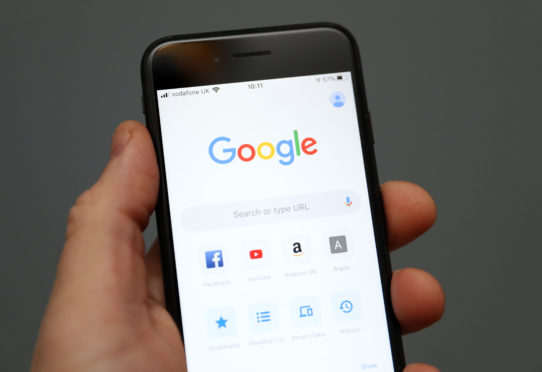 Teenager Ciaran Black worked hard at his part-time job to save up for a new smartphone.
The 17-year-old parted with almost £500 at a store in Perth for a Google Pixel 3A XL model.
However, in March he noticed a problem with the device when a line kept darting across the screen when it was switched off.
Due to the cost of the phone and as it was still relatively new, he contacted Google directly.
"He was told this issue was covered under the warranty and, upon returning it, he would be issued with a replacement," said Ciaran's mother Debbie. "After a lot of back and forth contact he was told it would not be a brand-new device but a refurbished one.Neither of us were happy about this but he was assured that their refurbished phones are checked to the highest standards and are like new."
The company twice sent Ciaran a replacement handset but he was not happy with the quality of the devices, Debbie said.
"The second phone was in an even worse condition than the first replacement. The screen didn't fit properly at all and you could clearly see it move and hear it clicking when gently pressed."
In frustration, Debbie contacted Raw Deal for help and we asked Google to investigate.
The good news is that the company has sent Ciaran a new and upgraded model of the phone, which he is delighted with.
"I can't thank Raw Deal enough for your help on this and Ciaran is really pleased with the outcome," said Debbie. "Thank you so much. We really appreciate it."