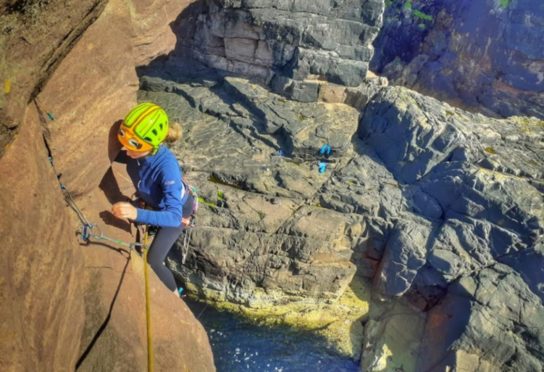 Two hundred feet up on the top of an iconic sea stack would be a challenging lunch venue for most folk but not for sisters Emma and Neve Heslop.
The teenagers scaled the windswept Old Man of Stoer in the North Atlantic and celebrated with ham sandwiches and a glass of water.
Emma, 15, and Neve, 13, from Port Lethan, Aberdeenshire, climbed the 200ft rocky outcrop last summer and are now using lockdown to plan their assault on two other iconic Scottish sea stacks, the 449ft-high Old Man of Hoy off Orkney and the 213ft Am Buachaille, off Sutherland.
Their ascent of the Old Man of Stoer was made after zip-sliding across to the sea stack from the mainland Sutherland coast. The sisters were guided by climbing instructor Anna Wells and dad, Richard.
Anna, an expert climber, has scaled sheer rock faces including El Capitan in the Yosemite National Park in California where she camped, harnessed-in overnight, on a ledge.
Emma, a fourth-year pupil at Port Lethan Academy, said: "It was sunny but windy every step of the way as we wound our way around the stack reaching for the safest route up.
"The hardest bits were the clips that hold on to the pins anchored on the sea stack. The feeling when we finally reached the top was just amazing."
Both Emma and Neve are keen climbers and have been to the top of Ben Nevis and rock-climbed in Kalymnos, Greece, but say the Old Man of Stoer was by far the most challenging.
The storm-lashed Stoer outcrop stands in the strait separating the Scottish mainland from the Outer Hebrides. Its weather-beaten sandstone has been fashioned by northern gales for thousands of years.
Neve, 13, went up first, guided by Anna, a doctor. She said: "Neither of us is frightened of heights and knew we had a good instructor and were well secured with clips. It has made us want to climb more sea stacks. The feeling when you get to the top is brilliant and certainly worth the climb."
After lunch Emma and Neve abseiled back down. "That was the easy part and worth the climb," said Neve.
Richard, an engineer, said: "I am proud of my girls. What dad wouldn't be? My wife Vanessa, was at home. She's not a rock climber but is happy the girls are."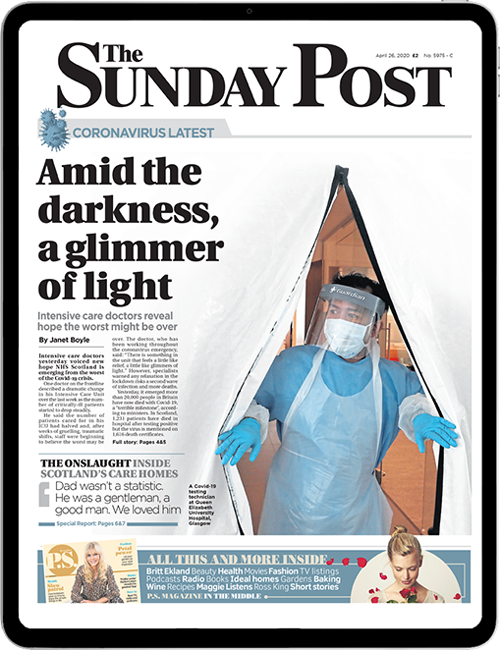 Enjoy the convenience of having The Sunday Post delivered as a digital ePaper straight to your smartphone, tablet or computer.
Subscribe for only £5.49 a month and enjoy all the benefits of the printed paper as a digital replica.
Subscribe