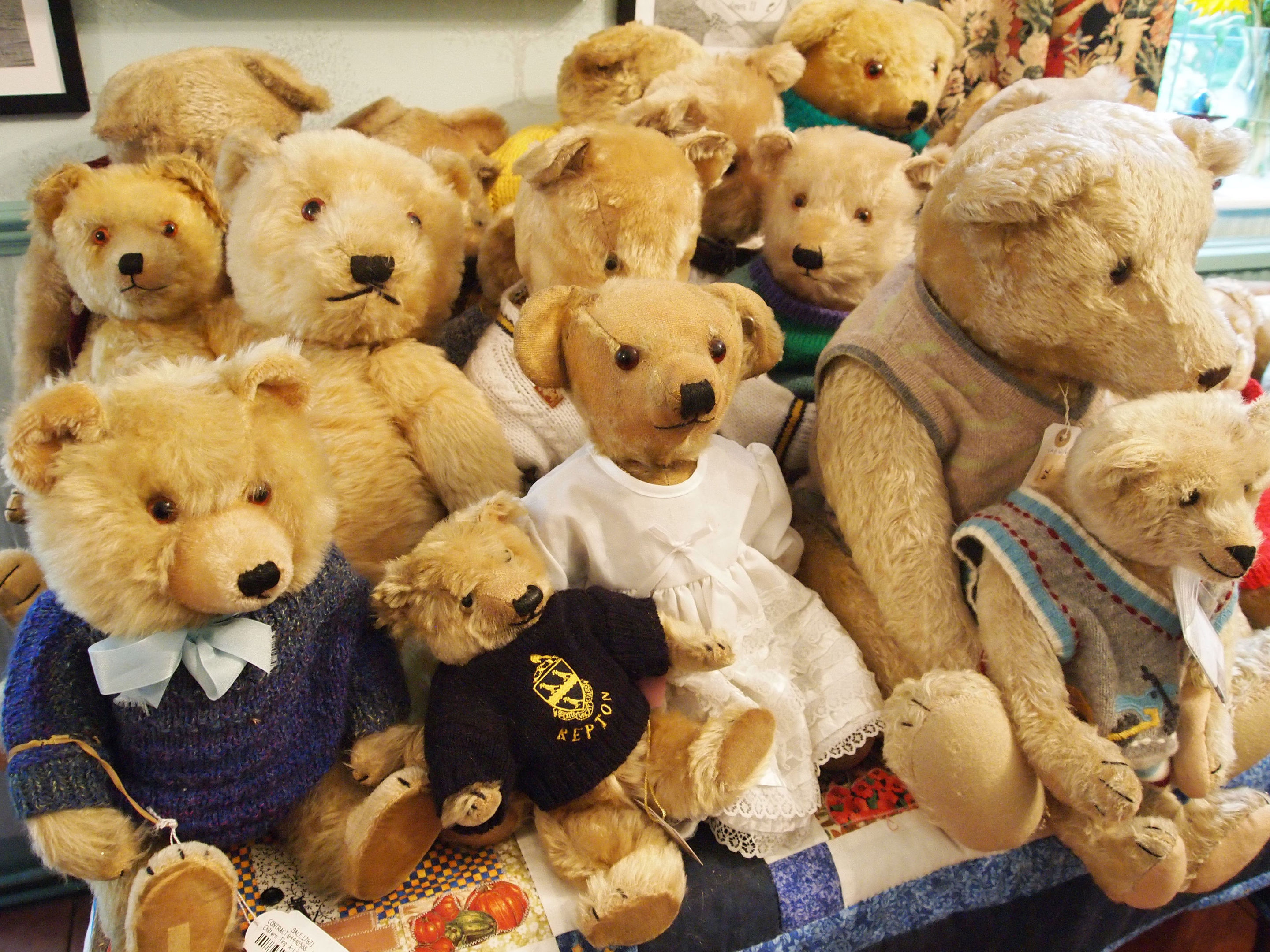 A precious trove of 35 bears lovingly collected over nearly half a century is going under the hammer.
The collection of antique teddy bears including world famous Bing toys dating to 1908 are being sold as individual lots so they can be "protected and treasured" by a new owner.
Jill Barker, 70, started collecting the toys in her 20s after all her old bears had to be destroyed when she was just a little girl.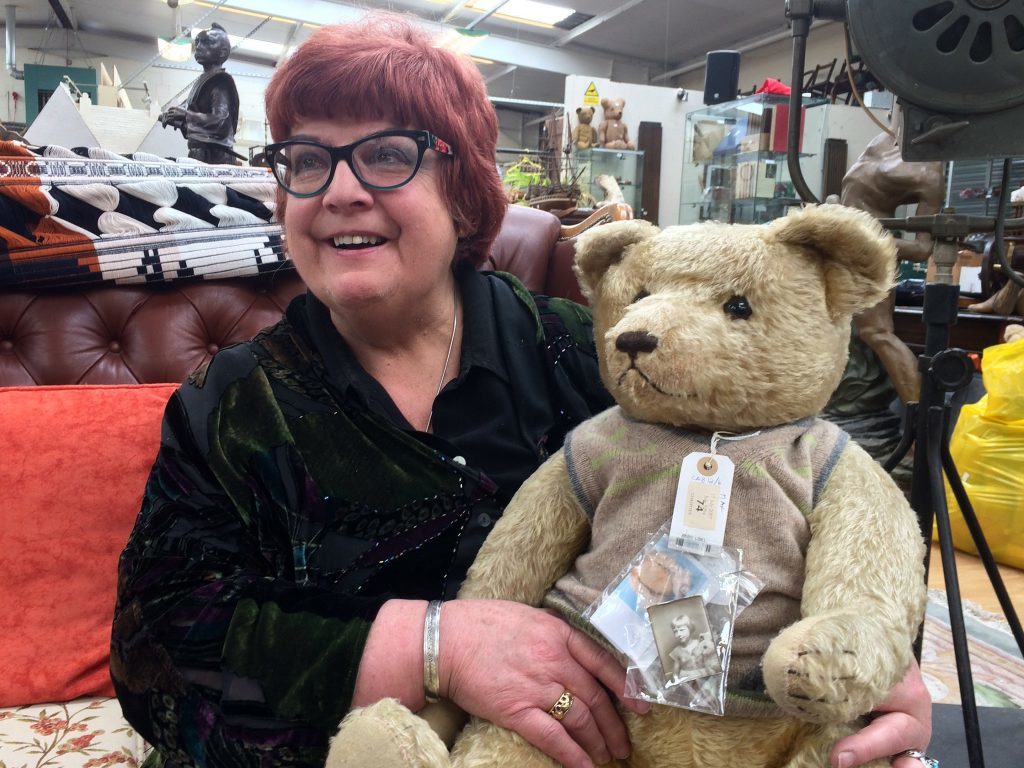 She said: "When I was a child, I had scarlet fever and all of my poor teddies had to be burned.
"I was about eight at the time and was so upset.
"I used to cuddle them in bed, you see.
"I think that may be why I have always loved teddy bears so much."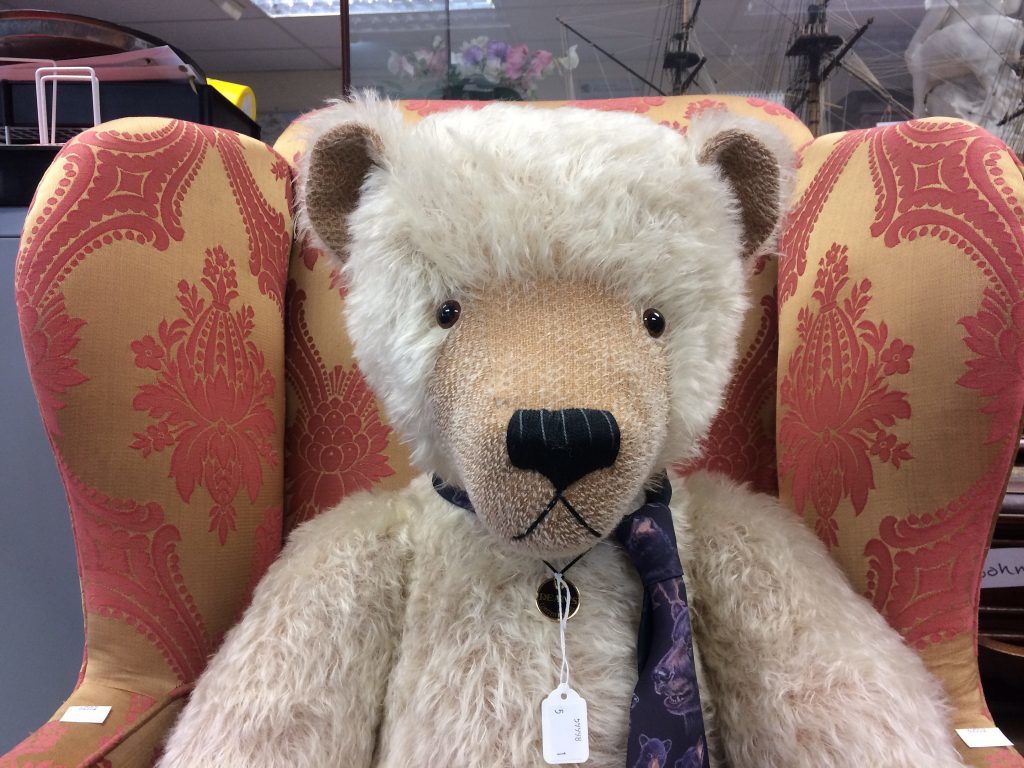 Miss Barker, who has no children to leave the collection to, has now decided to let go of most of her bears so they can go to new homes.
The retired teacher will be keeping five back for herself, including one given to her by her sister Mary.
She said: "I have celebrated my 70th birthday and I am worried about the future.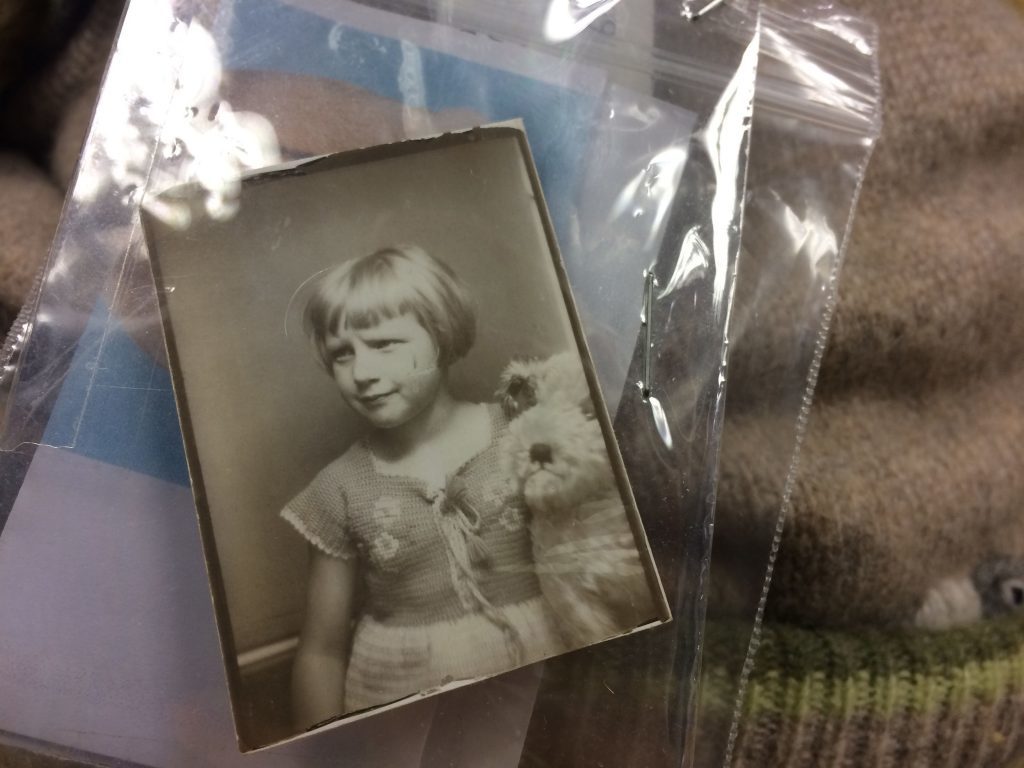 "I have been collecting my bears for nearly 50 years and I want to protect them.
"My great fear is that, if I do nothing, they could be swept up in a house clearance by people who don't understand their value."
Miss Barker has so many bears at home in Derbyshire, they sit in their own "bear room" on chairs and dressed in jumpers she buys from vintage clothes store.
"The clothes help to protect their fur," she explained.
She only started specifically collecting antique bears about 15 years ago, but said she always has a "passion" for the toys.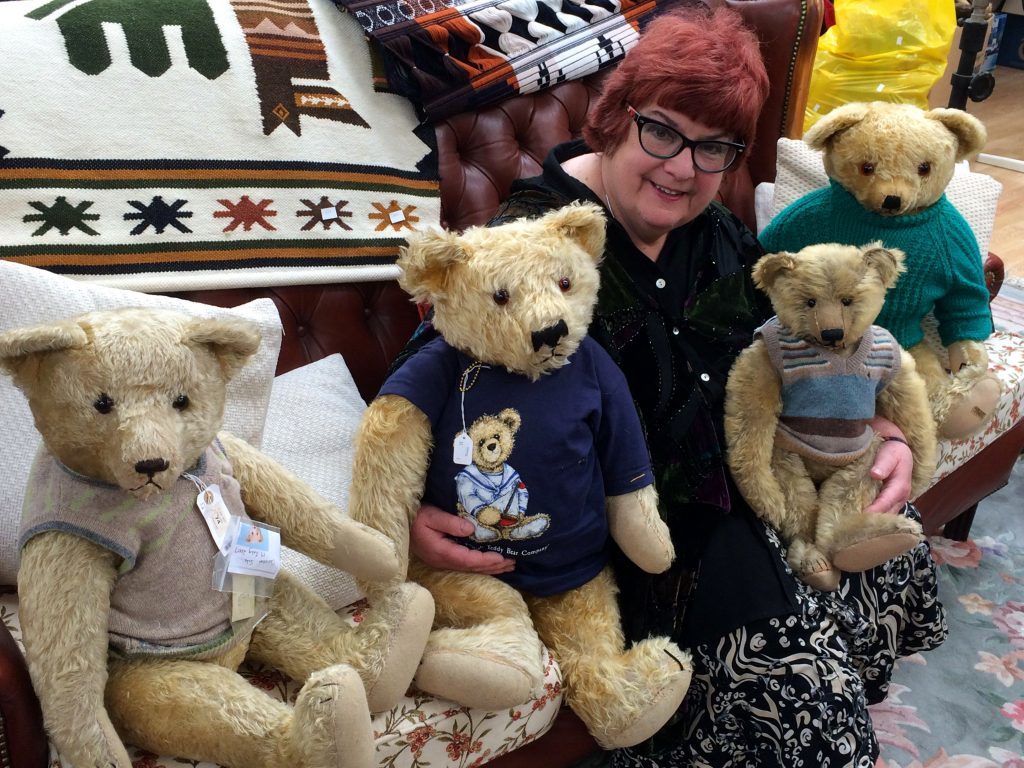 Miss Barker added: "I have two early Bings which are very special, beautiful bears made by a company founded in Nuremberg, Germany in 1865.
She said: "One dates from 1908 and the other from the 1920s and both have mohair fur."
Many come with letters and photos showing their provenance, with Miss Barker saying "every bear has a history".
"They have been through world wars," she added.
"There are emotional ties to these bears. Some are rather worn because they have been hugged so much."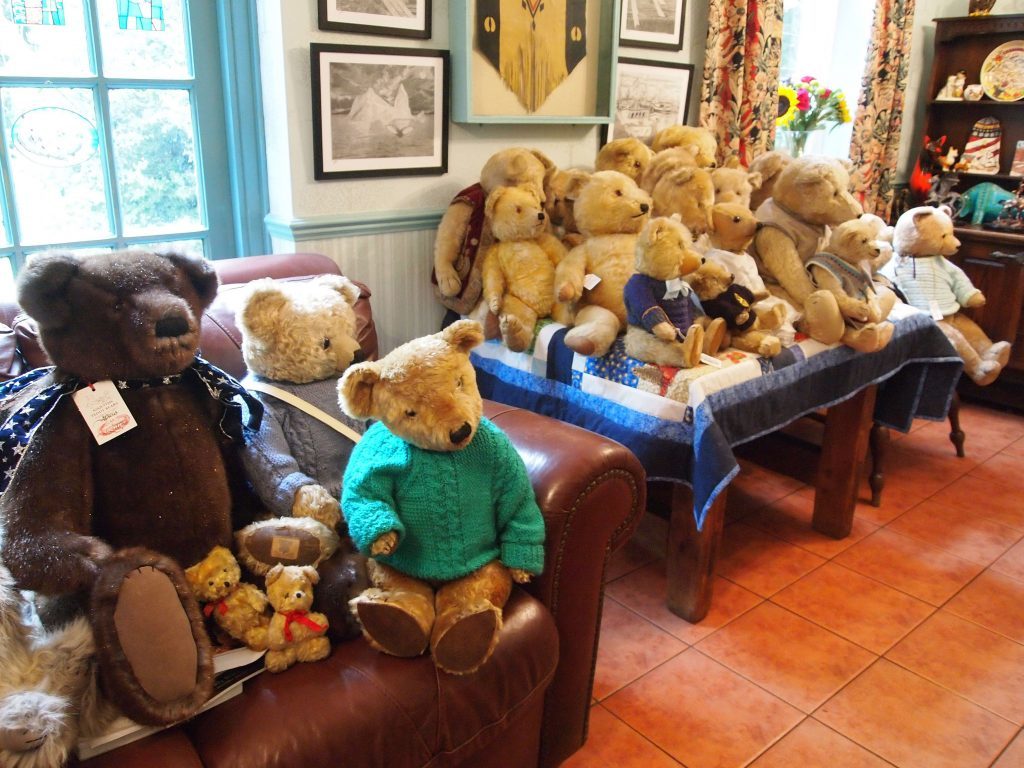 The collection includes a Bing bear Miss Barker bought from Christie's in 2007, and comes complete with a history including a photo of the child who owned it, Emmi Bruckmann, from Stuttgart in Germany.
It was a first birthday gift from Emmi's father in December 1926, and provenance records she was scared of the bear because it towered over her.
The Bing toys are expected to fetch £1,500-£2,000 apiece, but there are also Merrythoughts, Chiltern and Chad Valley bears.
All lots will be auctioned at Hansons Auctioneers in Etwall, Derbyshire, on August 22.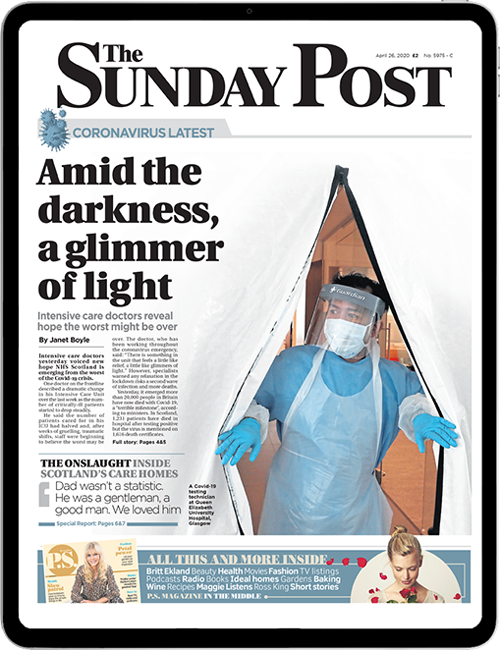 Enjoy the convenience of having The Sunday Post delivered as a digital ePaper straight to your smartphone, tablet or computer.
Subscribe for only £5.49 a month and enjoy all the benefits of the printed paper as a digital replica.
Subscribe