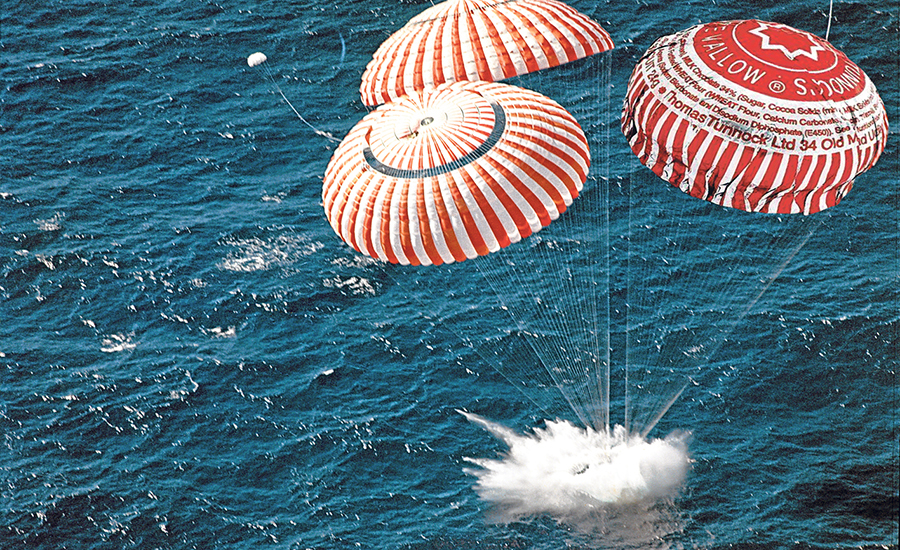 TUNNOCK'S have sealed an out-of-this-world sponsorship deal with Nasa that will land their famous teacakes on Mars.
We can reveal Scotland's most famous biscuit makers are to sponsor the iconic red-and-white parachutes that have been used by the US space agency for decades.
The chutes, deployed to safely land spacecraft returning to Earth and touching down on other planets, resemble the famous red-and-silver foil wrappers on teacakes and, after negotiations lasting more than two years, will now carry Tunnock's branding.
The teacake parachutes will be used for the first time in Nasa's exploratory mission to Mars, scheduled for the summer of 2020, when a robot rover will land on the Red Planet to collect samples aimed at discovering if life ever has, or ever could, exist there.
Government funding of America's £13.6 billion space programme has come under pressure in recent years and the Tunnock's deal has emerged after programme directors were encouraged to find alternative sources of funding.
Sources yesterday suggested President Donald Trump, who is proud of his Scottish roots, was made aware of the proposed sponsorship at an early stage and asked to be kept informed after giving his personal backing.
The President previously said it was time for the US to reclaim "America's proud destiny in space" and promised Nasa will "lead an innovative space exploration programme to send American astronauts back to the moon and eventually Mars."
A team from Tunnock's travelled to Nasa headquarters in Washington last month to sign the contract and, while the cost of the sponsorship deal has not been disclosed, one source close to the negotiations said the amount involved was "not stratospheric".
She added: "There was some tough discussion around the design of the parachutes and, it would be fair to say, Nasa took a little convincing.
"They were clearly concerned that images of giant teacakes landing on Mars being beamed around the world would undercut the historic nature of this mission.
"They wanted to limit branding on the parachutes themselves to a much smaller Tunnock's logo but have images of a Teacake and a Caramel Wafer on the fuselage of one of the booster rockets.
"The Scots had no interest in that. It was the full teacake parachutes or nothing. That was the whole point of the sponsorship. A caramel wafer on the side of a rocket to Mars does not have the same impact at all.
"And, when the White House got involved, there was only going to be one winner."
The teacake parachutes are being designed and tested at Nasa's Jet Propulsion Laboratory and tests are already under way to ensure they can withstand entering the Martian atmosphere at more than 12,000 miles per hour.
The parachutes will be crucial to the mission which, it is hoped, will help pave the way for another one carrying humans to Mars.
The rover being used in 2020 is more advanced than previous versions of the exploratory robot and will carry 23 cameras, a ground-penetrating radar, x-ray spectrophotometer and an ultraviolet laser to find and analyse microscopic signs of past life on the plant.
Experts believe the Mars exploration will be the most important space mission for decades. April Fulton, Nasa's assistant deputy director of worldwide relationships, said: "Our mission in 2020 might one day help save humankind and we are proud that Tunnock's will join us on this historic journey.
"These giant, floating teacakes will become red and silver beacons to a brighter future."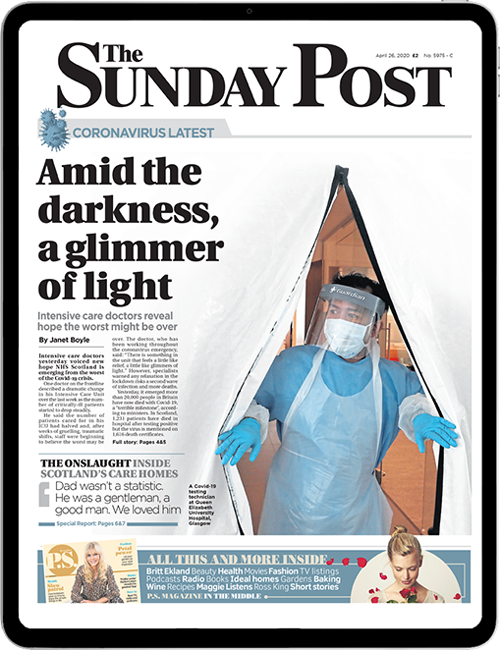 Enjoy the convenience of having The Sunday Post delivered as a digital ePaper straight to your smartphone, tablet or computer.
Subscribe for only £5.49 a month and enjoy all the benefits of the printed paper as a digital replica.
Subscribe