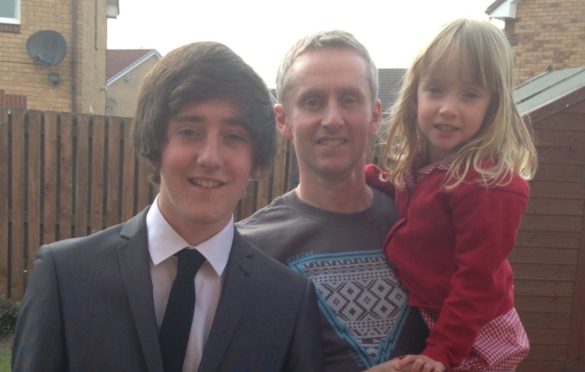 Standing in the hospital in the wee small hours, Robbie Panton listened as the doctors revealed his son Taylor was gravely ill.
Just after midnight and, standing alongside wife Wendy, the 52-year-old was about to hear the word that would change his family's life forever – sepsis.
It was Tuesday, October 13 2015 and 19-year-old Taylor was in the intensive care unit at Monklands hospital, North Lanarkshire, after being admitted with breathing difficulties.
Doctors explained that sepsis, also known as blood poisoning, was causing Taylor's immune system to overreact, attacking his organs as it tried to fight off the spread of infection, and his kidneys were now causing concern.
Robbie recalls feeling shell-shocked, having seen his son looking fit and normal just a few hours earlier.
"The very first time the doctor used the word sepsis, I asked if it was the same as septic shock," he explained.
"Years earlier a girl at my work had a paper cut on her finger and ended up losing the top of it because of septic shock, so inside my head I knew it was something that was poisoning the blood. But I didn't understand the severity.
"The hospital staff explained the symptoms of sepsis, how the body starts closing down vital organs in order to fight against the infection, and the potential outcome could be very serious."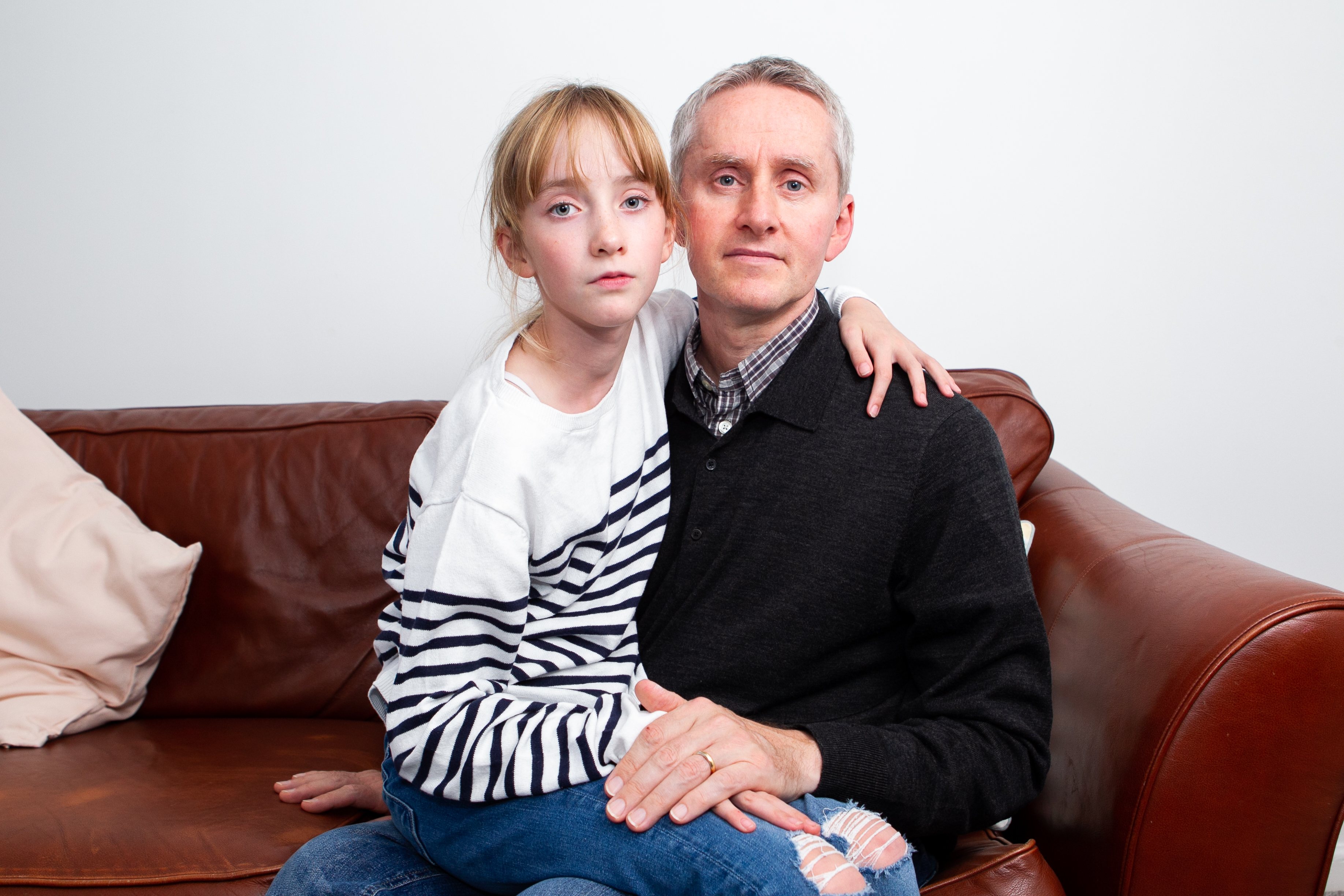 Although young and fit, Taylor had been diagnosed with a genetic heart condition called dilated cardiomyopathy the previous year, and was fitted with an implanted defibrillator to control the risk of heart failure.
A few of his relatives have the same inherited condition. But, with regular monitoring, doctors were confident Taylor could live a relatively normal life.
Robbie explained: "There are various different types of cardiomyopathy and the one we have is dilated, which is a loosening of the heart muscle. It means the heart can't pump properly.
"When Taylor was diagnosed in 2014, the condition hadn't manifested itself yet, but they started him on medication followed up with ECG and echocardiogram monitoring.
"The first few scans came back completely fine and Taylor didn't show any symptoms, then by the time he had his third there was a dramatic change.
"He also started to become breathless and wasn't able to do as much as he should have been able to as a normal teenager – he used to play basketball and go swimming, but he was advised to do things that were less physical and demanding. We were concerned, but he was only 19 and we thought he just needed to watch what he was doing.
"In myself, the condition didn't show until I was 46, so we didn't even consider that he would show symptoms quite so early – or the potential consequences."
Prior to his admission to hospital, Taylor had complained of feeling breathless and physically drained, but thought he was just a little under the weather.
While Robbie stayed at home with daughter Holly, now 10, mum Wendy remained in the ward with Taylor.
After more than 25 years as a nurse, Wendy thought Taylor wasn't great but she wasn't too concerned – he was in the right place.
"After Wendy came back from the hospital, we went to bed but within about 10 minutes we received a call to say Taylor had taken a turn for the worse and we needed to get back," explained Robbie, who lives with his family in Chapelhall, near Airdrie.
"It was strange – he didn't look any worse than he had earlier that day, but he was sitting up in the hospital bed, connected to various apparatus.
"The doctors started saying there was an infection affecting different parts of Taylor's body, which was bringing up concerns. That was about 11pm and Wendy realised very quickly how unwell he was.
"First it was his kidneys that started failing. I distinctly remember asking the same question over and over again, 'How is his heart?' – but it was his other organs that were starting to show distress.
"I was totally confused, but Wendy was aware that being transferred to intensive care was a sign for concern.
"They started dialysis and he was attached to so many pieces of equipment. One of the consultants had started using the word sepsis, and explained they would have to ventilate him. We were asked to leave about 12.30am and were out for 40 minutes before we were called back.
"Taylor had been put in an induced coma and it was only the equipment that was keeping him alive at that point."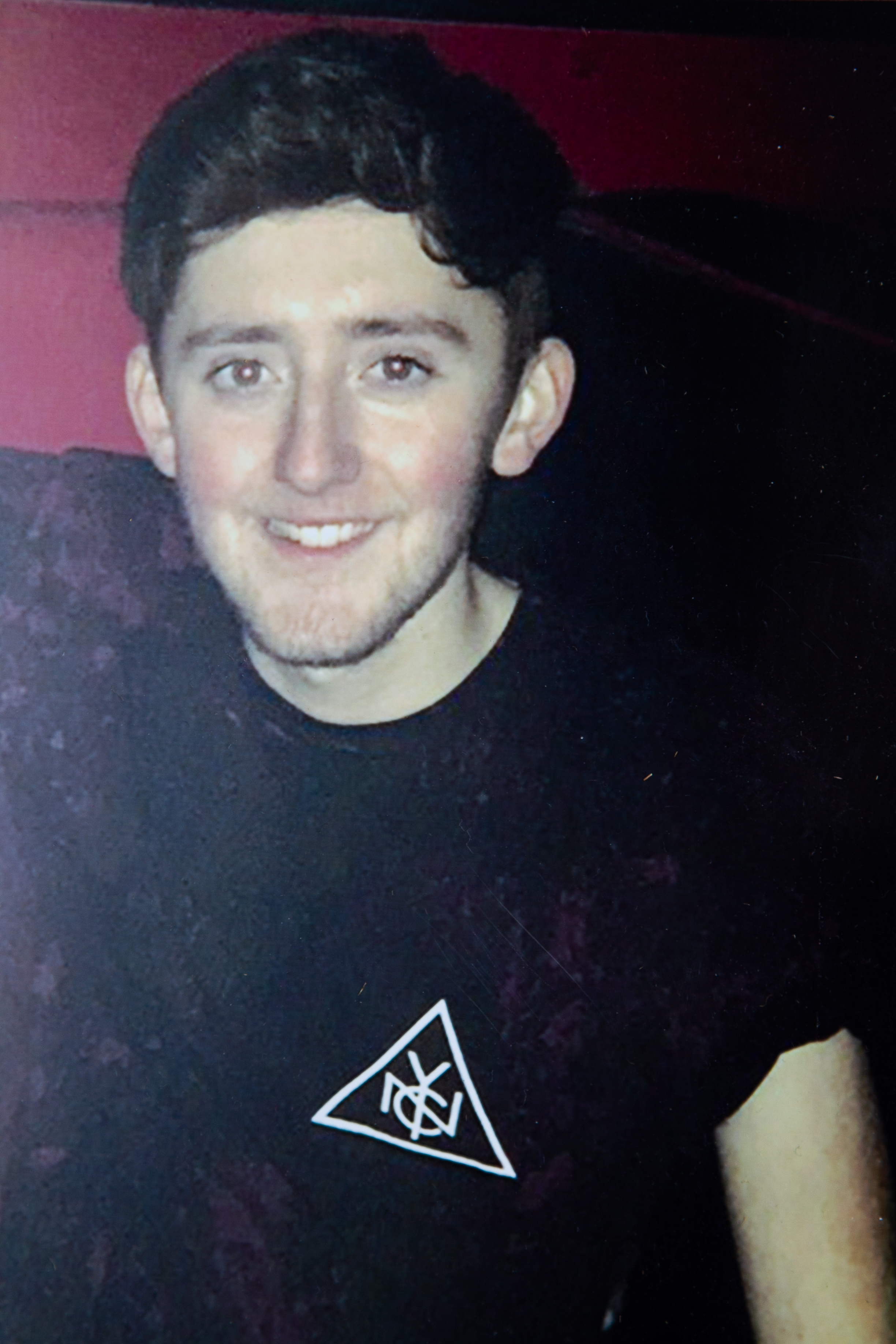 After attempting to stabilise his condition, Taylor was transferred to Golden Jubilee National Hospital in Clydebank, as his heart was deteriorating and he needed special care.
Although he was treated with antibiotics for 12 hours, Taylor's heart failed and he suffered a bleed on his brain. He passed away surrounded by his family, just three days after first being admitted.
Robbie said: "It was a struggle to comprehend what was happening. Once Taylor's health started to deteriorate, he went downhill very quickly. The speed at which sepsis can attack people isn't fully understood, even in the medical world, and there's no way to say definitively whether the infection had been in Taylor's system for up to a week before he presented at hospital."
Four years on, Robbie admits it's still difficult to speak about Taylor's death, but he hopes knowing more about sepsis will help other families avoid tragedy.
He said: "It still feels like yesterday – I can see all the events almost minute by minute in my head. In the last two years I've really started to be aware of the amount of talk about sepsis through awareness campaigns, and that can only be a good thing for everyone.
"I was at the doctor last week and there were six or seven posters and leaflets in the waiting room all highlighting sepsis – that's how much higher the profile is now. The public awareness is getting better.
"It's hard to talk about, but if we can raise awareness and give something back to the people who helped us it's worth it. We can only hope other people don't go through the same pain we did."
---
The truth about sepsis
What is sepsis?
Sepsis arises when your body's response to an infection spirals rapidly out of control, injuring its own tissues and organs. Even with modern intensive medical care, sepsis can quickly lead to shock, multiple organ failure and death.
Who is affected by sepsis?
Anyone can develop sepsis, however some people are at a higher risk. This includes babies and children, pregnant women, the elderly, people with a recent or current infection (for example a skin wound or chest infection), people who are already fighting a chronic illness and those whose immune system is already weak. In the UK alone, it's estimated 44,000 people per year die from sepsis, which is more than the total deaths from breast and prostate cancer combined.
What are the symptoms?
Early symptoms include:
● A very high or low temperature
● Uncontrollable shivering
● Rapid heart beat
● Fast or difficult breathing
Why is the first hour so important?
If sepsis is treated aggressively within the first hour, medical evidence has shown the risk of death is halved and survival rates can be more than 80%.
---
Visit sepsisresearch.org.uk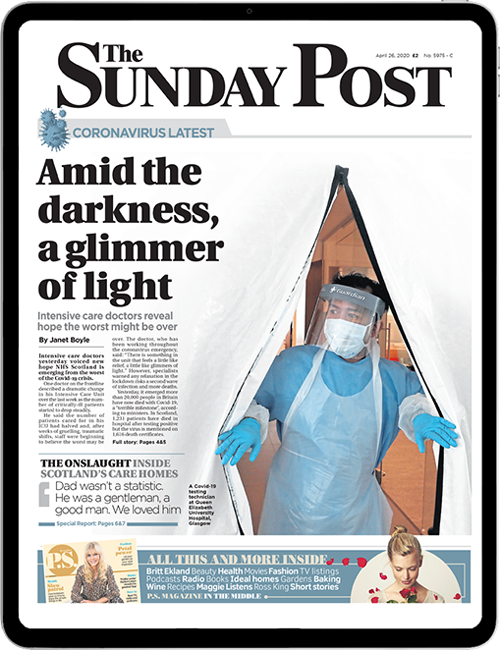 Enjoy the convenience of having The Sunday Post delivered as a digital ePaper straight to your smartphone, tablet or computer.
Subscribe for only £5.49 a month and enjoy all the benefits of the printed paper as a digital replica.
Subscribe