SCOTTISH taxpayers have shelled out more than £1400 on a luxury bed for the boss of loss-making Prestwick Airport.
The expense claims for chief executive Ron Smith – which also includes a £1000 dining room suite – comes despite the nationalised Ayrshire airport being handed nearly £40 million of public money.
The Sunday Post can also reveal that national spending watchdog Audit Scotland is to launch a fresh probe into the struggling airport – the second in the space of three years – that will assess its financial performance since being bought by SNP ministers for £1 in 2013.
Mr Smith's expense claims were part of a relocation package when the £120,000-a-year executive moved from Aberdeen for the top job in May and also includes £230 towards a bedroom carpet and nearly £4000 in legal fees for a new house.
Labour's finance spokesman Jackie Baillie said: "This is staggering and a scandalous use of public money. People will be astounded to discover that thousands of pounds of public money has been spent this way and he should repay the money claimed for the furniture.
"I am pleased that Audit Scotland will revisit the funding of Prestwick Airport. With taxpayers' money being spent on beds and tables, it is clear that the SNP's Government priorities are completely wrong."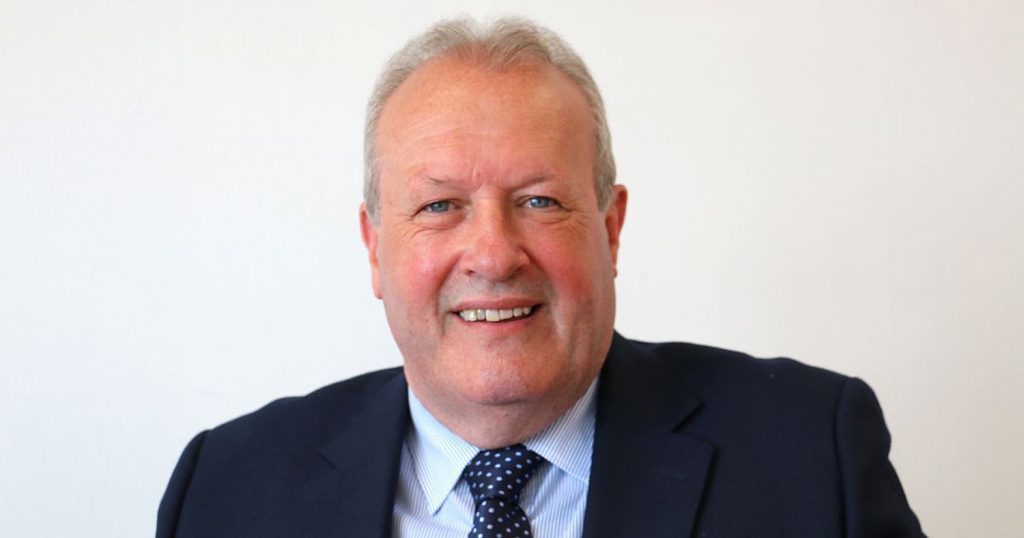 Documents released under freedom of information laws show that in July last year Mr Smith claimed £3710 in legal fees related to a house purchase.
Then in September the airport boss put in a claim for £230 towards a bedroom carpet, £1405 on a bed and £989 for a dining suite.
The most expensive bed frame IKEA sells is £315, but more upmarket retailers such as John Lewis stock beds which come in at the £1000 mark.
The expense claims also show chairman Andrew Millar, who banks £300 every day he works, is claiming £30 in petrol for his commute from Glasgow to Prestwick.
Latest accounts for Prestwick show a £9.21m loss in 2015/16.
As The Sunday Post revealed last year, SNP ministers have set aside £9.4m in loans for the nationalised airport for the year 2017/18.
This will take the amount of taxpayers' money tied up in loans to the Ayrshire airport to £40m.
The haul is much more than the £25m of public loans proposed for the airport, which has only four scheduled passenger flight departures on some days this winter.
Audit Scotland had previously calculated the extra £15m would be needed by 2021 – not 2018.
A spokeswoman for Audit Scotland said: "We intend to carry out further audit work on the airport's financial performance as part of the Transport Scotland annual audit for 2016/17.
"The auditors will assess how Transport Scotland has addressed the recommendations contained in the 2015 report [on Prestwick], and assess the potential impact of the revised business plan on the medium to long-term funding requirements for the airport and monitor the level and potential for repayment of loan funding support provided by Transport Scotland."
A Prestwick spokeswoman said: "It is standard practice for organisations to pay relocation costs if a successful candidate needs to move to the area to take up their post.
"Glasgow Prestwick Airport's search for a new Chief Executive extended across the UK to ensure that we got the right person for the job. It was always anticipated relocation expenses may be incurred.
"As a commercial organisation run at an arm's length from the Scottish Government, this relocation package was agreed as part of the appointment process."
Smith is not the first public official to benefit from our money
THE Sunday Post has led the way in exposing outrageous uses of taxpayers' money to feather the nest of senior public officials.
In 2014, we revealed how college bosses in one of the most deprived areas of Scotland banked a £470,000 pay-off in a secret deal approved by some of their closest colleagues.
The taxpayer paid out more than twice what was contractually obliged in severance packages for Ronnie Knox, former principal of the now-defunct North Glasgow College, and John Gray, his vice-principal.
Then in 2015 we revealed how Vic Emery, then-chairman of the Scottish Police Authority, claimed expenses to attend the funerals of victims of the Clutha helicopter tragedy.
Mr Emery donated the expenses to the Clutha Trust charity after our article.
And earlier this year we revealed how under-fire ScotRail boss Phil Verster got a free flat paid for him by the taxpayer for a year.
The deal was part of a £20,000 Network Rail relocation package. Mr Verster quit his role the following week.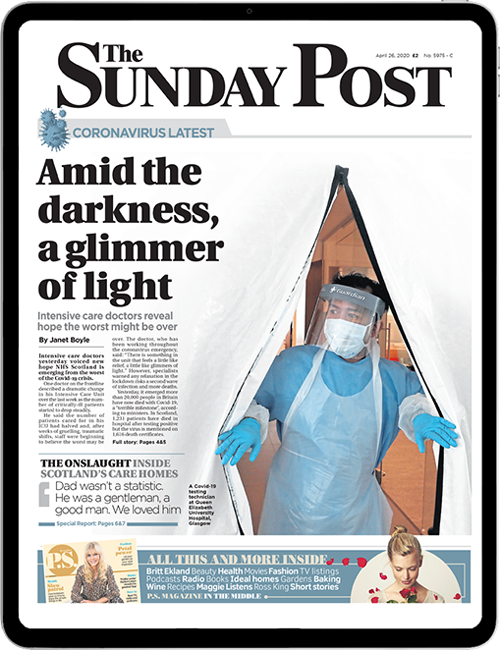 Enjoy the convenience of having The Sunday Post delivered as a digital ePaper straight to your smartphone, tablet or computer.
Subscribe for only £5.49 a month and enjoy all the benefits of the printed paper as a digital replica.
Subscribe