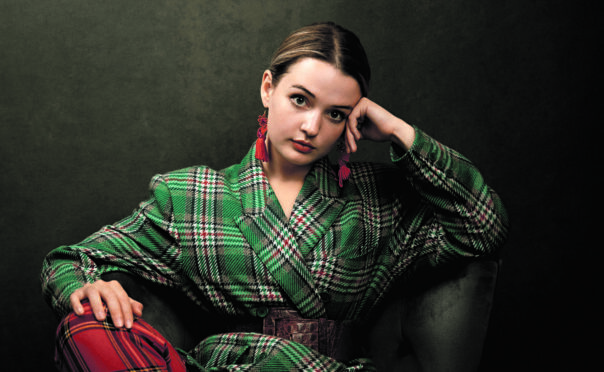 Like Edinburgh buses, Tallulah Greive has waited a lifetime for her debut movie to come along – and now she has two films being released back to back.
The actress, who grew up in the capital, stars in the eagerly-awaited Our Ladies, which is being described as Scotland's next movie classic.
Delayed for cinema release by 16 months thanks to the pandemic, the coming-of-age story lives up to the buzz surrounding it and will soon join the likes of Trainspotting, Gregory's Girl and Local Hero as one of the country's best-loved films.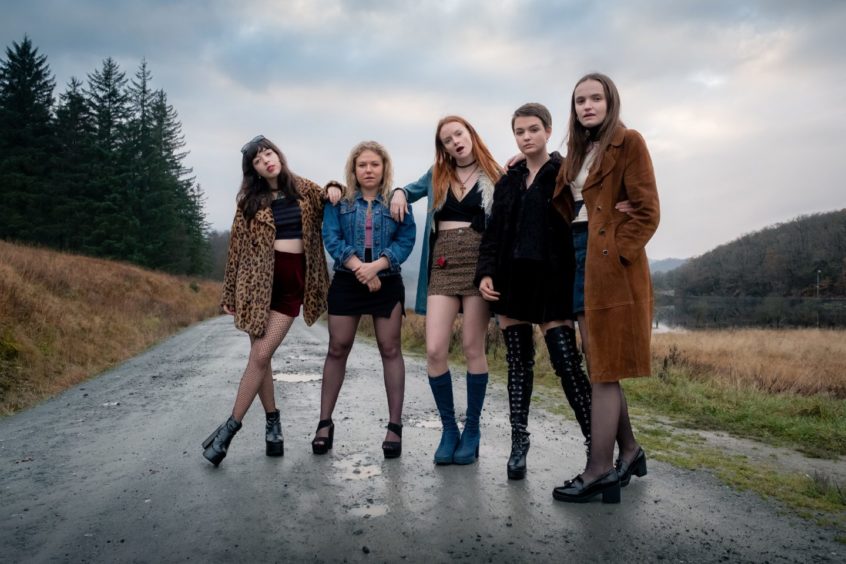 Our Ladies is out on Friday, and just a few weeks later 23-year-old Greive will be seen as Princess Gwen in Amazon's big budget reimagining of Cinderella, starring alongside Camila Cabello, Idina Menzel, Pierce Brosnan, Minnie Driver and James Corden.
"I was lucky to go from one film director's passion project to another," she said. "Michael Caton-Jones carried the story of Our Ladies with him for 20 years, like a little brother writing a love letter to his big sisters, and then to go on to Kay Cannon's Cinderella, where so much agency was given to everyone, was magic.
"They were two really amazing productions to be part of but they were completely different, going from a bedraggled school girl scooting down the Edinburgh cobbles in ridiculously high heels to playing a princess. Although, strangely enough, I did also have to wear stacked heels in Cinderella, as the royal family I'm part of were all very tall and I'm not – so they had to level me out a bit!"
Our Ladies
Our Ladies is based on Alan Warner's cult book The Sopranos, which had already been successfully adapted for the stage before Rob Roy and Memphis Belle director Caton-Jones made it for the big screen.
Set in the mid-'90s, it follows a group of five teenage girls from a Catholic school in the Highlands who travel to Edinburgh with their classmates for a choir competition, but they're more interested in partying than singing.
Greive, who was born in Perth, Australia, but moved to Scotland with her musician parents when she was two, says it was a surreal experience filming in her home city.
"It was mad. There was a day when we were shooting on Victoria Street and they were holding back people at either side of the road until we had cut, and occasionally I would see people I knew, but no one recognised me as I had very long hair prior to Our Ladies and had just had a drastic haircut, plus I was wearing a headscarf, so no one gave me a second glance. I felt like people should be saying 'Oh my God, look at you', since this was my home city, but I was unrecognisable to everyone.
"It was a strange old time. I'd worked a couple of shifts at the Bongo Club when I was 18 and, three years later, here we were filming at the entrance and blocking the street."
Greive, who previously featured in teen BBC shows M.I. High, Millie Inbetween and Flatmates, starred alongside Marli Siu, Abigail Lawrie, Rona Morison, Sally Messham and Eve Austin as the rebellious group of schoolgirls. The actors lived together during rehearsals to build up a believable bond and ended up making real friendships.
"It was Sally's birthday recently and most of us made it to that," she said. "Eve now lives with me in London. We're all really close to each other. I always worry I'll sound trite when I say this, but I was so lucky to be involved with such wonderful women who all looked out for each other – and me, because I was the youngest.
"There was a point when I moved to London a couple of years ago where I spent a summer in-between flats, sofa surfing, and the lovely Michael Caton-Jones said I could house sit for him so long as I watered the plants and looked after his kitten. The film was all very personal, especially for me, because I just fell in love with everyone.
"At one time, I think the majority of young actors in the UK had gone in for the roles. I first heard about it at the start of 2018 and originally read for Kate, eventually played by Eve, but I had another commitment and didn't think it would work out.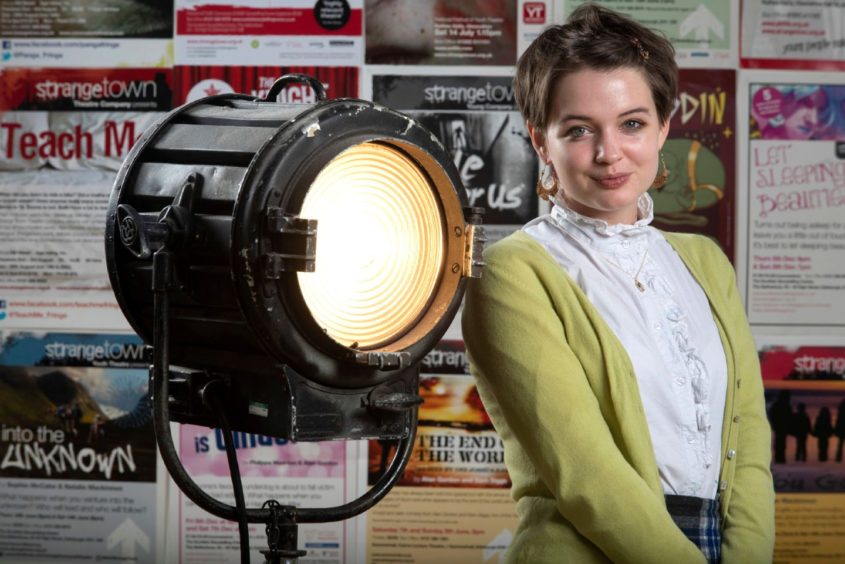 "I was doing series five of Millie Inbetween for CBBC and was really ill with a cold when I got a call asking me to send in a tape for Orla, and I said I didn't think the dates worked out, but they had changed and it all became a whirlwind, meeting Michael and getting on-board.
"My character of Orla has recovered from cancer and she's the miracle child of the school who went to Lourdes. She's had a tremendous amount of life experience in a certain way but in other ways she hasn't been able to experience the same things as the other girls. She has an earthy quality of being very young and very old at the same time. Now she just wants to have a beautiful day out with her friends."
Musical background
As well as singing in the choir scenes of Our Ladies, Greive performs a number of songs in Cinderella. So, despite telling her jazz musician parents she didn't want to learn music when she was a teenager, she has to admit it has come in handy so far in her career.
"I grew up with music around me and I'm lucky to have the background I did, so my teenage temper tantrums as a 15-year-old, saying 'I'm never going to be a musician, I don't want to be a musician, stop trying to make me do music', were actually a bit foolish because it turns out it's quite useful, which my parents don't let me forget! More fool me."
She was able to finish Cinderella during the pandemic, and also filmed a role in movie Locked Down as well as getting involved in grassroots organisations. She came through youth theatre in Edinburgh and is now patron of the city's Strange Town theatre company and agency.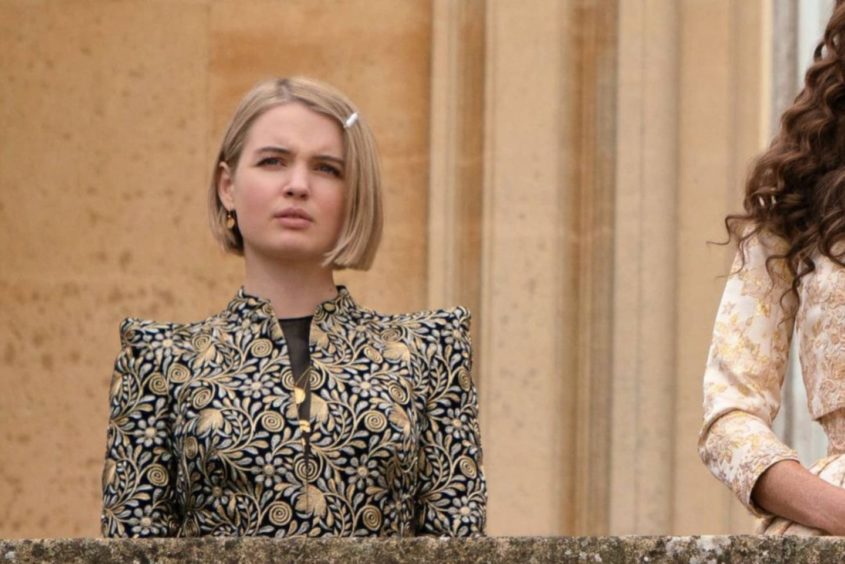 "I always knew I wanted to act and really enjoyed it, even in primary school nativity productions – I went from playing a sheep one year to Mary the next! – and I'm lucky Strange Town had a bursary scheme and I was able to take part.
"It's a special youth theatre and I made such incredible friends – it's a strong community. They give young people so much agency over the plays they are involved in, and it's such a gift to be given that say and power.
"I've been hugely impressed by the work Strange Town and so many theatres have done through this time – to make things accessible for young people and to maintain a duty of care to the young people involved. It was such a big part of my life and to suddenly not know when I would see my friends again would have been so difficult."
For now, she is focusing on this week's release of Our Ladies. The film received its world premiere at London Film Festival in October 2019 and its Scottish premiere four months later at the Glasgow Film Festival.
But just a few weeks later, the world was locked down and its cinema release last April was postponed.
"After the Glasgow premiere, we were all packed into my hotel room – except Sally, who had rehearsals the next day – until two or three in the morning, eating burgers and yelling at each other," Tallulah added.
"Who would have thought a month later, having just filmed the ball scene in Cinderella, I would be racing back to my parents' flat in Edinburgh to ride out the lockdown? It feels like a completely different life sometimes.
"But I'm so glad Sony waited for cinemas to re-open and now groups of friends can go along and watch it together, and have a good laugh and maybe even a cry."
---
Our Ladies is in cinemas from Friday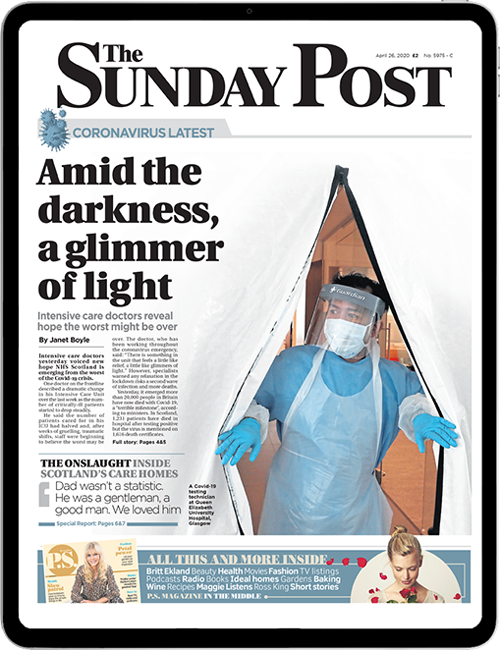 Enjoy the convenience of having The Sunday Post delivered as a digital ePaper straight to your smartphone, tablet or computer.
Subscribe for only £5.49 a month and enjoy all the benefits of the printed paper as a digital replica.
Subscribe