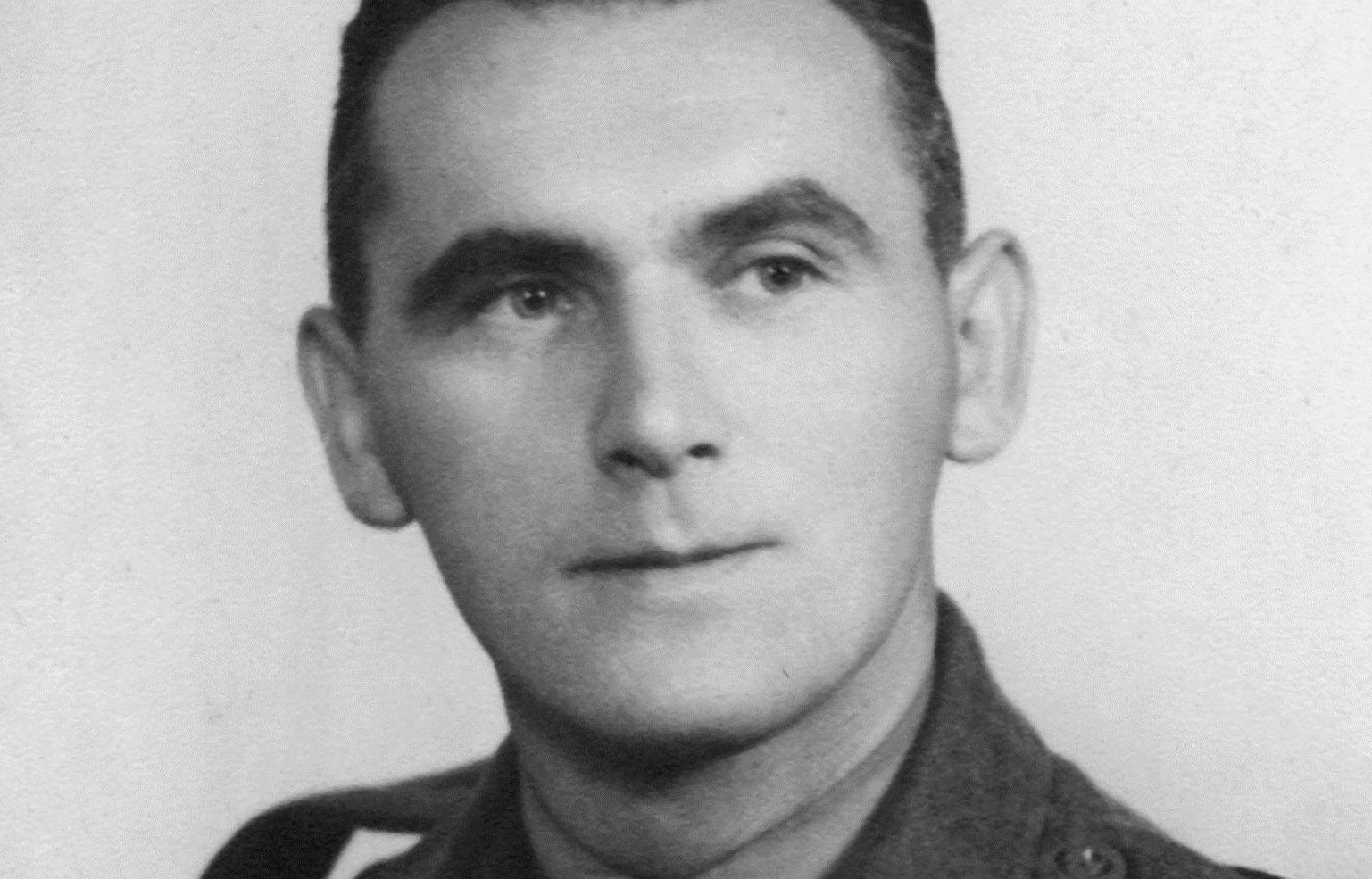 WHEN Tom Guttridge returned to Britain in 1945 after being a PoW, he brought home vivid memories and some incredible photos.
A rifleman with the First Battalion the Rifle Brigade, Tom had traded items from his Red Cross parcels for the photos from his German captors.
They can be seen in a new book that tells the everyday stories of life in a Second World War PoW camp, and Tom spent quite some time in them, being captured in 1940 while fighting to hold back the German advance during the Dunkirk evacuation.
Tom wrote the book himself, and passed away in 2004, but his family have now ensured it is finally out there for us all to read, and Tom revealed some remarkable insights.
"We had a loaf of bread and pork fat spread in the early morning, accompanied by mint tea," he wrote of the morning routine in the camps.
"We drank half of this and used the remainder for shaving as it was a slight improvement on cold water.
"One Camp Commandant really did try to annoy us. At 4am he fired two shots from his revolver into the air and shouted for all to parade 'tout de suite'.
"He then said: 'I have some good and important news to tell you. Hong Kong has fallen to our gallant allies the Japanese.'
"Immediately some wag shouted: 'Never mind that. How did the Arsenal get on?'"
News from home was another aspect that kept spirits up through the dull drudgery of life as a PoW. A photo of his teacher sister, Dorothy, with her young pupils cheered Tom up.
Other news from England was less welcome — and no news was bad news.
"After I received my first letter, it was some considerable time before I received any more, as in September 1940, during the blitz on London, a bomb completely demolished our house," he wrote.
"My mother and younger sister went to stay with relatives outside London, while my father and eldest sister went to live in a flat a short distance from our old address."
The prisoners had to mend and make do, for instance making hammocks to rest on and nets for football from the string tied round Red Cross parcels.
In the depths of atrociously cold Polish winters, Tom and the lads were grateful to get local clothes, before working at a coal mine.
"On our arrival, we were issued with new battledress jackets and trousers, provided by the British Government," he recalled.
"With the onset of winter, we were issued with a Polish army greatcoat, much thicker and warmer than those supplied to the British troops."
Although an escape plan went well and Tom was one who got out, they were unfortunately captured again when Germans threw gas canisters into the train they were hiding on.
Back in captivity, Tom once more got used to doing domestic chores, cleaning the dishes and cutlery, even making wine from fermented raisins in the PoWs' hooch distillery!
Thousands of prisoners watched an England v Scotland PoW match, or listened to the bagpipes of Stalag 383's pipe band.
Many PoWs kept rabbits as pets, although many would end up becoming that evening's dinner, and as the conflict dragged on Tom's captors saw their own rations cut to a minimum, too.
"There were long periods of boredom punctuated by periods of intense excitement as news of the Allies' advance into Germany filtered through," he wrote.
Let's hope today's generation gets interested and reads Tom's account. They'll barely believe what they are reading.
Behind The Wire: Everyday Life As A PoW, by Tom Guttridge, is published by Amberley, price £14.99.