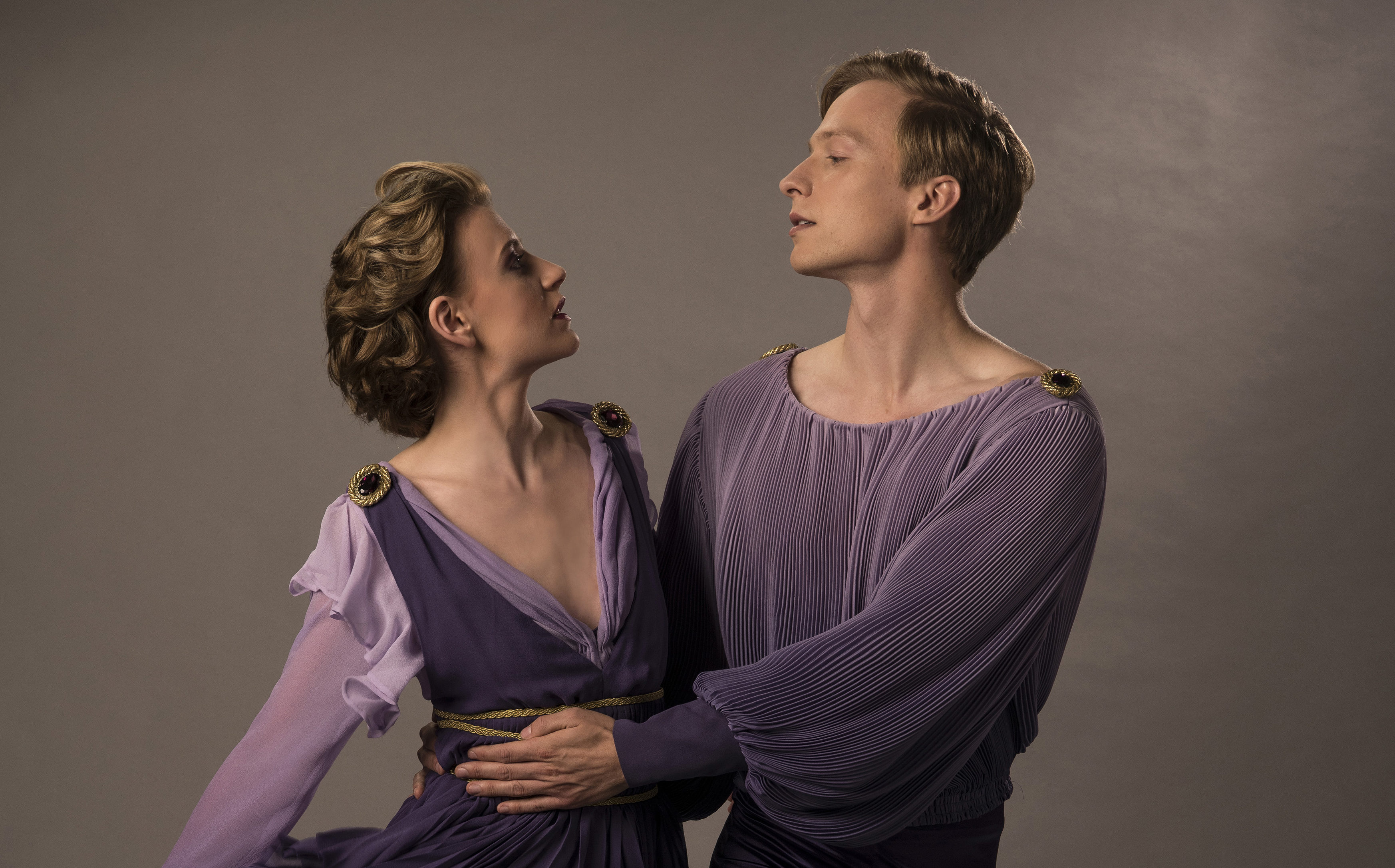 POPPY LEE FRIAR put her best foot forward and got her skates on for her latest TV project.
Torvill And Dean tells the remarkable tale of the early years of the skating legends, with Will Tudor, the Game of Thrones star, as Christopher and Poppy as Jayne.
But, understandably, Poppy says it only seems like she's a world-class skater.
"Before this it was really a case of having a bit of a skate at Christmas or going to the local rink a couple of times," said Poppy, 23. "I was by no means a skater – in fact, I couldn't really do anything at all.
"It all happened really fast and we only had about two weeks before shooting.
"We had a crash course at rinks in London, but it was just to get the basics, really. We were obviously never going to get anywhere near to Jayne and Chris's standards.
"We were being taught by Dancing On Ice coach Rob Burgerman and GB skaters Penny Coomes and Nick Buckland. I absolutely lapped it all up.
"They are such exceptional skaters that I was like a sponge and wanted them to teach me as much as they could. I got a bit obsessed by it.
"We had a couple of weeks on the ice and had a couple of sessions when we were doing night shoots and I loved it. I tried to learn everything I could.
"I was doing backwards crossovers and other technical things and the more I did, the more involved I got."
What challenged Poppy was assuming the natural confidence that a champ like Jayne had.
"Even a very simple thing like gliding on the ice had to look right. The average person would have their two feet parallel to each other, but when you watch the professionals they automatically do it with one foot slightly in front.
"It's important to master simple things like that to give the right aesthetic of someone who has been skating for years. Or even pretending to be casual on the ice, standing there with your hands in your pockets – that semi looks like you know what you're doing.
"After the training, I did start to feel more comfortable. I'm 100% better than I was and what an amazing skill to have learned from doing this job."
Poppy had admitted her lack of experience when asked, but her acting credentials and some footage she had shot on the ice was enough to land her the prized part.
The two-hour TV film, penned by Made In Dagenham writer William Ivory, looks at Jayne and Chris's partnership from both a personal and artistic perspective.
Former EastEnder Anita Dobson takes on the role of Jayne's first coach, Miss Perry, with Stephen Tompkinson as Jayne's dad.
It looks at the duo's humble beginnings in Nottingham right through to that emotional gold medal-winning Bolero in Sarajevo in 1984. "We didn't do the whole Bolero, that would have been a remarkable feat," laughs Poppy, who starred in Mr Selfridge, In The Club and The Syndicate.
"However, we did learn elements of it. You get to see the rehearsals that led up to them performing it at the Olympics.
"Along with the skating doubles, we had to make sure it was really accurate."
Playing a real-life legend people think they know well might have proved difficult, but Poppy says there were advantages.
"It could have been a lot of pressure because Jayne and Chris are held in such high regard," she admits. "But ultimately you get a script when you're on the set so you're not thinking about that. All you can do is be involved in that scene or story. And the nice thing is that I could add snippets of Jayne's character by watching her back catalogue of work and interviews on YouTube.
"Looking at the mannerisms and listening to the voice was really helpful. It's only now, when people ask if we felt pressure by playing national icons, that Will and I think maybe we should have!
"Jayne and Chris were so busy and in different places, so that we weren't able to meet them. But we spoke to them both on FaceTime and they were so lovely.
"It was interesting to see how they interacted with one another – finishing each other's sentences.
"They were involved with the scripts and they very much gave us creative licence to put our own stamp on it."
Poppy insists that the script reflects the highs and the lows, the tensions as well as the triumphs.
"But they are like ying and yang and their personalities very much complemented each other.
"It was an amazing thing to do, leaving steady jobs to follow your dream and then achieve such great success through sheer determination."
Poppy, also a regular in Channel 4 school drama Ackley Bridge, has packed in a lot despite her tender age.
"Like Jayne and Chris, I've stuck at what I love doing from a very young age," she adds.
"When I watch classic films like Taxi Driver and Scarface it reaffirms why I love acting.
"I find it awesome and it confirms what I want to do. Ackley Bridge is something I've really enjoyed but if I had a big ambition it'd be to do something like Kill Bill.
"I've been catching up on Quentin Tarantino and Uma Thurman and I'd love to be an action girl like that."
Torvill And Dean is on ITV on Christmas Day, at 9.15pm