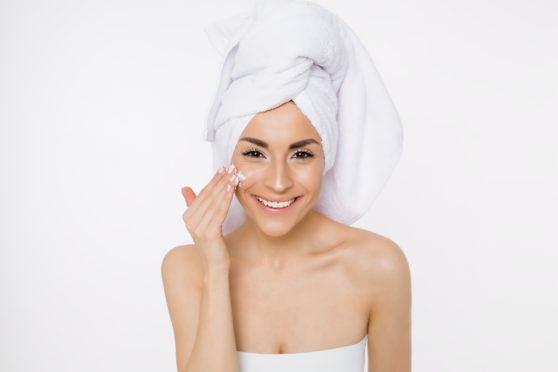 We all know drinking a glass of orange juice, packed with vitamin C, is good for our health.
But did you know this wonder ingredient can also be a beneficial addition to your skincare routine?
Lisa de-la-Plain, co-founder of Beauty Flash, shares her secrets.
Potent and popular
Vitamin C has always been known for its health benefits, but it has only recently grown in popularity within the beauty industry, explained Lisa.
"Not only does vitamin C strengthen our body's natural defences but it's also the ultimate skincare hero.
"With multiple benefits, vitamin C has the power to repair and protect the skin from UV exposure while brightening, firming and evening the complexion, leading to a more youthful and radiant appearance."
Tackle everyday issues
Lisa said: "Vitamin C can be found in a wealth of products, including face masks and moisturisers.
"If you suffer from a lack of sleep you will love an enriched eye cream – eyes often show the first signs of aging and using a vitamin C cream will smooth away fine lines and dark circles.
"If pigmentation is your main concern, a product like Elemis White Brightening Dark Spot Corrector (£37.50)targets key areas to reduce the appearance of dark spots and imperfections."
Serum saviour
Serums typically include a higher concentration of active ingredients to penetrate the skin and target key concerns.
Lisa said: "Balance Me's Vitamin C Repair Serum (£32) intensely hydrates, plumps and brightens your complexion, while reducing pigmentation and uneven skin tone."
Best test first
Before using a new product, complete a patch test to check there's no reaction or irritation.
"If you have allergies or sensitive skin, applying vitamin C may be irritating. The best way to prevent this is to perform a patch test to see how your skin will react," Lisa added.
"It's advisable to build up your usage of vitamin C over time. If you experience irritation when you first use vitamin C, only use it three times a week and slowly build up to daily use."
Budget brands
Lisa said: "Look out for products in an opaque or brown-tinted bottle, as this ensures the vitamin C remains stable.
"For those on a budget, the revolutionary Medik8 C Tetra Serum (£35) has been carefully crafted in a water-free formula to be 100% stable, so the vitamin C doesn't degrade over time."