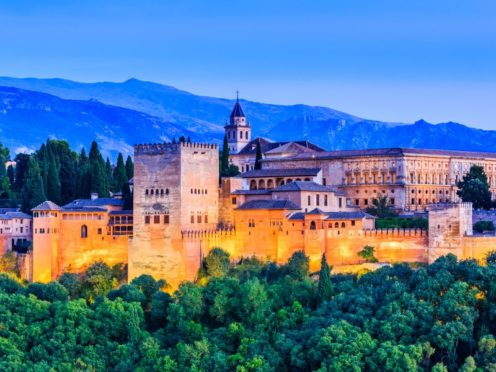 I'd like to begin by dedicating this article to the small bottle of children's roll-on sun cream I bought in an Aberdeen chemist last year.
I wouldn't be where I am today without it – I'd be lying on a hospital bed somewhere covered in moisturiser-soaked gauze. The week I arrived in Andalucia for a seven-day coach tour of the region was the week that one of Spain's earliest heatwaves in living memory arrived too.
My partner and I had been nervously checking weather apps in the days leading up to our departure, and saw no respite from temperatures ranging between the high 30s and the mid 40s.
This was not my kind of weather. And this was not usually my kind of trip either. My preferred break involves taking the cheapest available flight to some chilly, post-Soviet destination in eastern Europe.
I've never been a fan of package holidays. And coach trips to me felt like the most extreme end of that genre. It was the idea that any sense of spontaneity would be curtailed until you knew precisely how many minutes your feet would be on the ground in Seville before you're whisked off again.
I felt like I needed to be convinced this was the best way to see such a famously historical and beautiful part of Europe.
Touching down at Malaga Airport, we were met by a spectacular sunset – the result of coastal wildfires, another reminder of the infernal heat we would be experiencing over the week – and our guide Alejandro.
We were part of a contingent of six who had flown late from Glasgow Airport, and were transported through the night to our gleaming hotel in the town of Loja.
The hotel, named El Mirador would be our base for trips to places such as Antequera, where we were shown ancient megalithic dolmens – one of which, Alejandro told us, was home to the world's first floor. I remain intensely sceptical of that.
In Cordoba, we were guided around the extraordinary Mezquita, the first of several times on the trip when I would be mesmerised by centuries-old Islamic art and architecture.
It had the same effect on me at Seville's Real Alcazar, another stunning fusion of Muslim and Catholic culture with its elaborate arches and still-untranslated Arabic calligraphy.
However, Seville also brought the heatwave's zenith, and many members of the coach group – including myself – were struggling to enjoy the sights in 47C heat.
The few hours assigned to exploring this enormous and gorgeous city were also not nearly enough, but provided a tapas-style taster to tempt us back in the future at a more bearable time of year.
We got an opportunity to get a proper sense of our surroundings after leaving Loja halfway through the week to travel towards our new base at Granada's Catalonia Hotel, an appealing place with a rooftop bar and pool, not far from the city centre.
Aside from a tour around the renowned Alhambra and Generalife this was a three-day opportunity to explore and discover in our own time – much more my style.
We took advantage by spending our time around the medieval Albaicin neighbourhood, enjoying late-night cocktails and watching a low-key but jaw-dropping flamenco show in one of the city's famous caves.
We were lucky enough to be in the city for their Corpus Christi festival, and our final day of the trip coincided with an enormous parade with music, giant puppets and rather aggressive characters in oversized papier mache heads.
I was grateful for those days of freedom, but I've also realised the appeal of the coach trip: a talented guide, hassle-free transport and a gentle hand pointing towards the most interesting sights can really take the heat off.
P.S. 
The fantastic flamenco show in Granada takes palce at El Soniquete Andaluz, a cave on the edge of the Albaicin with a great view of the Alhambra from the entrance. Tapas was available but we just had a pitcher of sangria.
Factfile: 
Highlights of Andalucia trip starts from £899pp. Flights, accommodation, breakfast and dinner included along with entry to the Alhambra, the Real Alcazar in Seville and the Mezquita in Cordoba. Visit traveldepartment.com/holiday/highlights-of-andalucia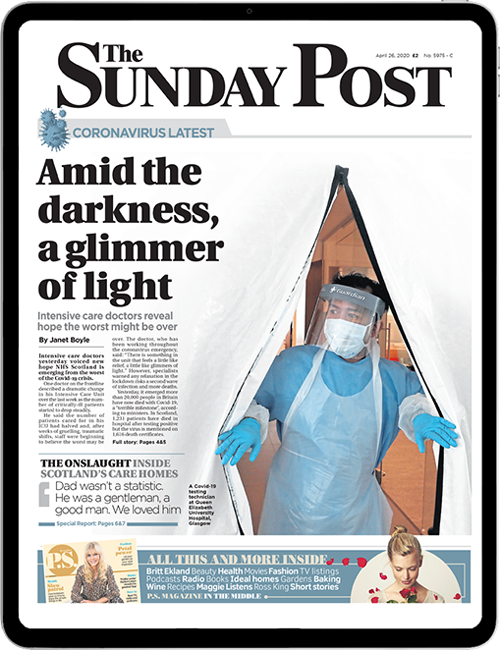 Enjoy the convenience of having The Sunday Post delivered as a digital ePaper straight to your smartphone, tablet or computer.
Subscribe for only £5.49 a month and enjoy all the benefits of the printed paper as a digital replica.
Subscribe