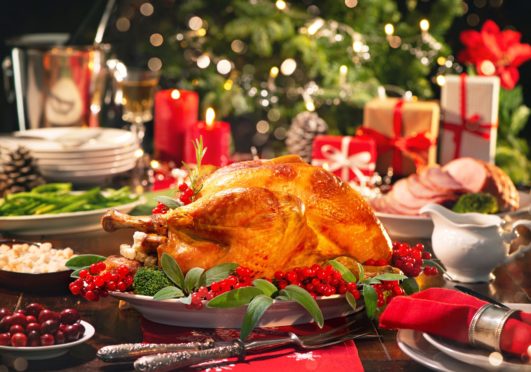 According to food expert Rob Hobson, you can still enjoy your favourite festive foods while nourishing your body from the inside out.
Christmas Day is typically a time for ditching the healthy eating rules, gorging on platefuls of high-calorie foods and spending the rest of the afternoon in a food coma on the sofa.
And, while we're all for letting yourself take a break from virtuous healthy eating (it's all about balance, after all) there are ways you can secretly supercharge the nutrient profile of your festive grub without sacrificing on flavour.
Superfoods (which are mainly fruits, vegetables, grains, nuts and seeds) are types of ingredients that are packed with exceptional amounts of essential nutrients, including vitamins, minerals and antioxidants.
These health heroes can boost your wellbeing from the inside out – and just because they're good for you, doesn't meant they're not tasty or are difficult to prepare. Here we asked Rob Hobson, Healthspan head of nutrition and co-author of Cheats & Eats, to share some simple hacks for adding more nutrient-loaded foods to your festive spread.
Roasted beetroot
Beetroot is a great addition to the Christmas dinner table and, although it's not commonly eaten at the main event, Hobson says it adds an amazing splash of festive colour to a roast with all the trimmings.
This earthy vegetable's potent power lies in its rich potassium content, which Hobson says helps maintain healthy blood pressure. "It also contains betanin – a powerful antioxidant that's responsible for beetroot's vivid crimson colour," he adds. Notably, antioxidants help protect your cells against the damage caused by free radicals, which studies suggest play a role in larger health issues like heart disease and cancer.
"Beetroot works really well when roasted, as the cooking method brings out its natural sweetness," says Hobson, although he warns you should roast it alone or risk your other veg turning purple. "For an extra hit of flavour, season your roast beetroot with fresh herbs like thyme or coriander, dried cumin or a little splash of maple syrup."
Goji berries
Gojis are a slightly sour red berry that grow on a thorny shrub native to China, Mongolia, and the Tibetan Himalayas. They've long been a staple in ancient Chinese medicine – and with good reason too.
"These little dried fruits are loaded with antioxidants such as vitamin C which help to reduce the effects of excess free radicals in the body," explains Hobson.
"These medicinal berries also contain zeaxanthin, which is thought to help maintain healthy eyesight," adds Hobson. Plus, they contain all of the essential amino acids – organic compounds that form the building blocks of proteins.
You can try adding goji berries to your Christmas pudding for a fruity twist, or Hobson recommends wowing with a superfood stuffing filled with goji berries, nuts, seeds and dates.
Pomegranate
The jewel-like seeds of a pomegranate are rich in vitamin C and a group of antioxidants called punicalagins, which Hobson says are believed to make the antioxidant activity of pomegranate three times that of green tea.
"Try adding these jewels to a grain-based salad – like quinoa, spelt or couscous – along with plenty of fresh herbs and nuts," he suggests. This delicious dish is also the perfect accompaniment to leftover turkey on Boxing Day.
Sweet potatoes
Hobson says this starchy, orange vegetable has a lower GI content than the humble white potato, meaning it can be broken down more slowly in the body, having less impact on your blood sugar levels.
"Sweet potatoes are also loaded with beta carotene, which is converted to vitamin A in the body to support healthy skin and immunity," he notes.
"Try making sweet potato hash by mixing together grated sweet potatoes, spring onions, coriander and chilli for a healthy Christmas day breakfast," says Hobson. You could even top it with an egg for a laid-back brunch vibe.
Turmeric
Golden-hued and warm in flavour, turmeric's therapeutic properties have garnered lots of interest in recent years.
"The active ingredient in turmeric is called curcumin, and it has been shown to have powerful antioxidant and anti-inflammatory properties," says Hobson, who notes this spice can help ward off seasonal flu and keep your heart healthy.
He suggests adding turmeric to kedgeree, a rice and smoked-fish dish often eaten for brunch over Christmas. Or, of course, you could use it to make a classic post-Christmas curry with your leftover turkey.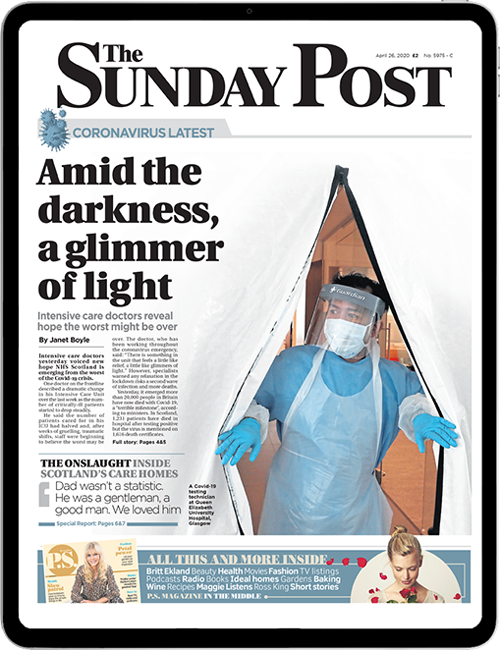 Enjoy the convenience of having The Sunday Post delivered as a digital ePaper straight to your smartphone, tablet or computer.
Subscribe for only £5.49 a month and enjoy all the benefits of the printed paper as a digital replica.
Subscribe