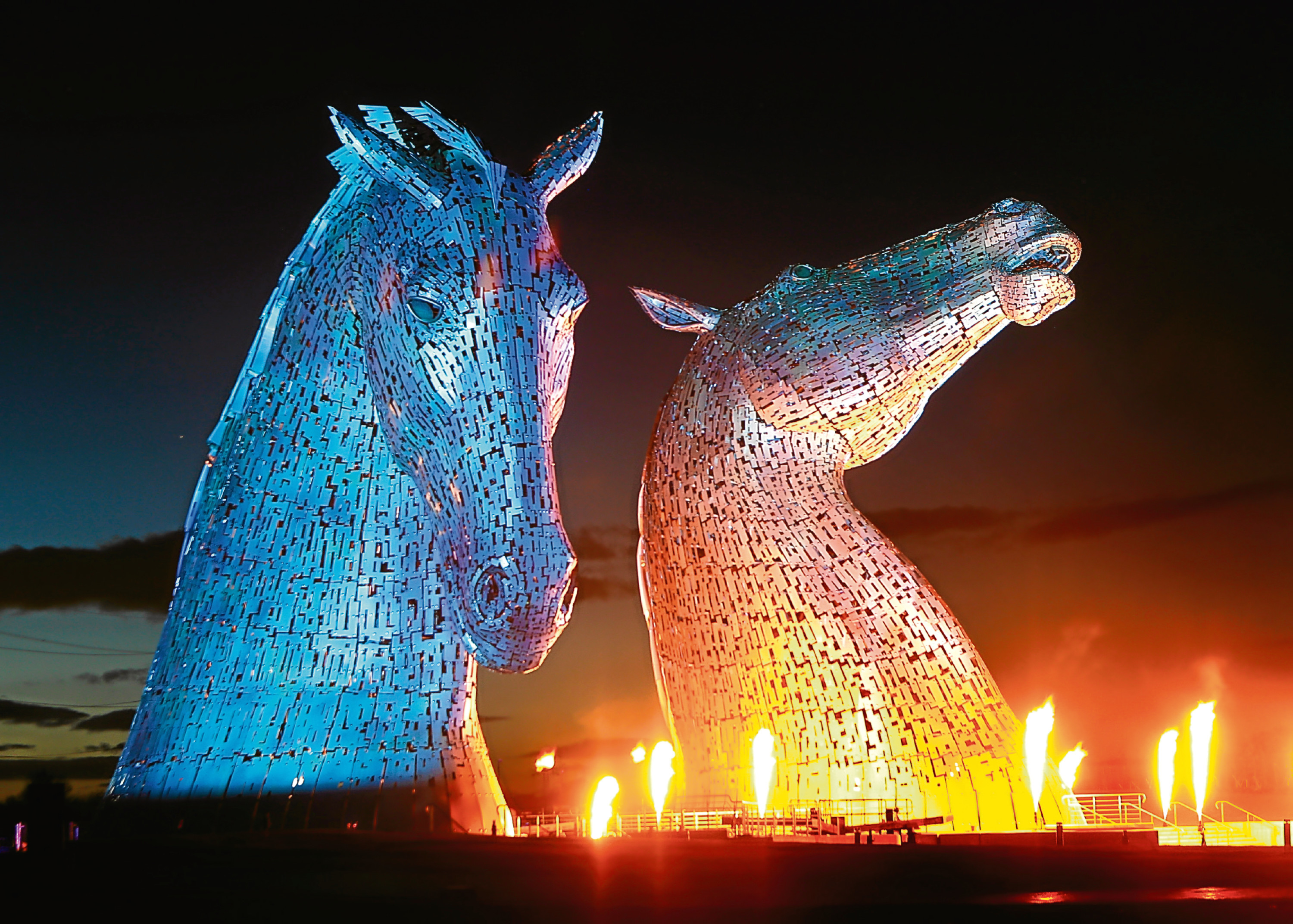 A HAPPY New Year to you all, readers!
But do you have the January blues yet?
January, which means "door to the year" in Latin, is a month most people would like to have shut firmly behind them.
The Wolf Month, so named by the Saxons because even back then it was howling.
Cold, wet and windy. A month of skint misery with 31 days of dark mornings and even darker nights to endure.
If it's good news that you need to cheer you up, forget January.
Floods, storms, travel chaos, strikes and all manner of bad news are the norm.
The no-Brexit-plan Tories have created a Theresa Mayday with the UK economy, the pound continues to flounder and prices are rising fast.
And to cap it all, this miserable month will be noted for the inauguration of President Donald Trump.
But don't despair, help is at hand.
A quick and instant remedy to your New Year malaise. A cure that's gloriously uplifting.
It's called Scotland!
It's been named as the second-best country in the world to visit in 2017 by those wise people who produce the Rough Guides series, the revered bible of global travel.
What a result! What an achievement! What a place to take a break and go exploring!
What a shame, though, that so many Scots don't celebrate and visit the stunning areas of natural beauty that Scotland has in abundance – the Highlands, the glens, the lochs, the many fabulous gardens and parks, the countless "doon the watter" islands, the walks, the hundreds of miles of cycle tracks, the canals, beaches and resorts.
Not forgetting the magnificent historical castles and the spectacular visitor centres such as the Kelpies or Bannockburn.
All these, along with our culture, music, food and drink, and the "wonderfully warm welcome" visitors receive are all acclaimed by Rough Guides.
January, I admit, is maybe not the best month to take a wee jaunt up into the mountains but there are so many other things to see and do.
Yet, for many Scots, the great outdoors is just one great bore and so they stay in to moan, groan and save for another summer holiday of sun, sea and Sangria rather than check out what's on their own doorstep.
Well that might change if the pound continues to fall against the euro, so it will be cheaper to holiday at home, especially if you also end up having to pay for a visa to visit the Costas.
Not so long ago a rough guide of Scotland would mean a description of the service.
It was rough and rotten – rotten food, rotten attitude, rotten service, rotten prices, rotten opening hours, rotten attractions, rotten roads, rotten accommodation and, of course, rotten weather (well, we can't change everything).
Well not anymore!
Scotland is now regarded as land of giants within the tourist and hospitality sectors.
A must-see location for overseas visitors, and so it should be for all Scots.
So if January, or any other month for that matter, is hanging over you, if the New Year news and its blues are bringing you down, then try some of this incredible energising tonic I have just prescribed.
It's highly recommended, but beware – it's highly addictive.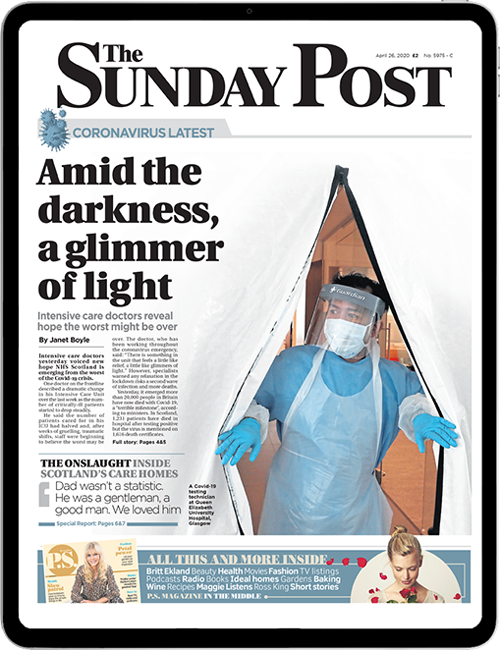 Enjoy the convenience of having The Sunday Post delivered as a digital ePaper straight to your smartphone, tablet or computer.
Subscribe for only £5.49 a month and enjoy all the benefits of the printed paper as a digital replica.
Subscribe