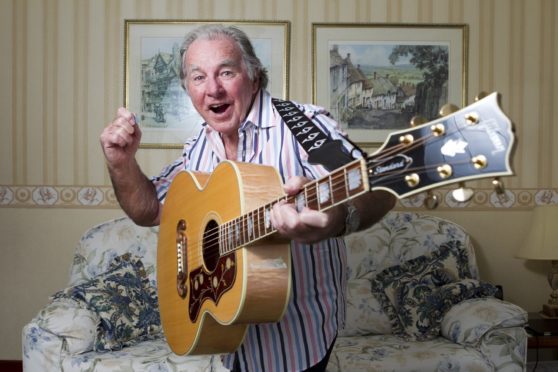 Nicola Sturgeon led tributes to Scotland's country superstar Sydney Devine after his death yesterday aged 81.
The First Minister said: "For Scots of a certain vintage – which definitely includes me – the name Sydney Devine was once synonymous with Scottish entertainment. A true legend. My condolences to his loved ones."
Broadcaster Tam Cowan, a huge fan, who saw the singer perform countless times, said: "He was a true Scottish showbiz legend who I was proud to call a friend. He was a great sport whenever a guest on my shows and I enjoyed many a lunch or dinner with Syd in his beloved adopted homeland of Ayrshire."
The Off the Ball host said the singer, affectionately known as Steak and Kidney and famous for songs including Tiny Bubbles, said: "My thoughts are with Syd's wife Shirley and the rest of the family and I can assure you there will be tiny bubbles in the wine as I raise a glass to my old pal."
Bryan Burnett, host of Radio Scotland's Get It On show and a long-standing country music fan, said: "Like so many people in Scotland I grew up with my parents playing his music.
"He played a huge part in popularising country music in Scotland. I grew up knowing those songs not via Hank Williams or George Jones but through his renditions.
"Sydney's versions were every bit as heartbreaking and loaded with emotion as the Nashville originals. The melancholy in those country ballads suited his voice perfectly."
Sydney's close friend, Iain Gordon, manager of the Pavilion Theatre in Glasgow, said: "I have worked with Sydney and the band since 1976 and I have never seen a bad performance. He was the ultimate showman and performer and always took time for everyone, fans, staff and other performers."
Travel tycoon and former Motherwell FC owner John Boyle, at whose wedding Sydney performed, recalled the time the singer saved the day as the ill-fated maiden voyage of his cruise business threatened to end in mutiny.
Boyle said: "I ran a ship called the Edinburgh Castle and let's just say it wasn't my most successful venture. There were teething problems, to put it mildly, on the first voyage and things weren't going well. Unknown to me, Sydney and his wife were onboard and, sensing things weren't going great, he asked me if I'd "like him to do a wee turn".
"I was almost desperate. It could've been a mutiny, but Sydney stepped in and put on his usual great show. It raised everyone's spirits and saved the day. He became a great friend and performed at my wedding to Donna in Bermuda a few years later. We ended up with 230 people standing on their chairs bopping along to Tiny Bubbles that day. He will be sorely missed."
Devine, born in the Lanarkshire village of Cleland, received an MBE in 2003.
He was first spotted at the age of 13 singing at local shows and was offered a spot on a BBC Children's Hour programme in the early days of TV.
Scottish tenor Robert Wilson, an early presenter of TV show the White Heather Club, which ran from the late 1950s, took the young Devine under his wing. He would spend more than a decade performing around the world with the White Heather Group before moving into country music in the 1970s.
At the height of his career, Devine appeared on the Queen's Jubilee bill with Michael Jackson, supported Roy Orbison and worked with country legends including Dolly Parton.
He passed away at University Hospital, Ayr, early yesterday after suffering from a chest complaint, although he had tested negative for Covid. A grandfather of eight, he is survived by wife Shirley and family.
Panto star Dean Park said: "He was one of our greatest, right up there with the likes of Andy Stewart and Rikki Fulton. I've never seen anyone who could capture an audience the way he did, and keep them there, mesmerised, right to the last note."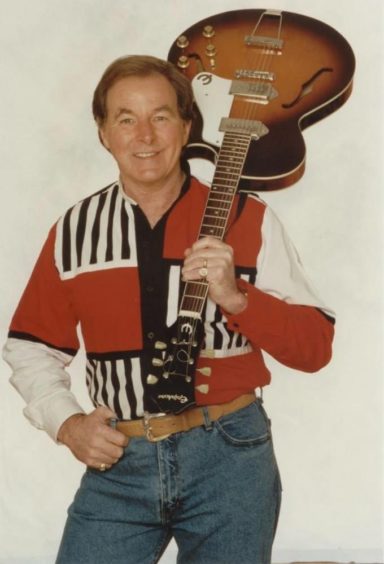 Writer and actor Tony Roper said: "My wife Isobel started with him in the Robert Wilson show in 1958. He was billed as the Tartan Rocker with an Elvis routine, and she always liked him. He was well-loved in the industry and, of course, the butt of Rikki Fulton's jibes in Scotch and Wry. A terrific performer with a huge following. He'll be missed by his adoring fans."
The hugely popular singer never lost his thirst for performing and preparing in 2017 for his first nationwide tour in almost 20 years at the age of 78, he told The Sunday Post: "I've been going longer than The Rolling Stones and I think I'm looking better than Mick Jagger is these days.
"Some people think I'm crazy planning another tour at my age but I'm in decent enough shape and I still love playing live.
"I never say never again but this could be my last farewell."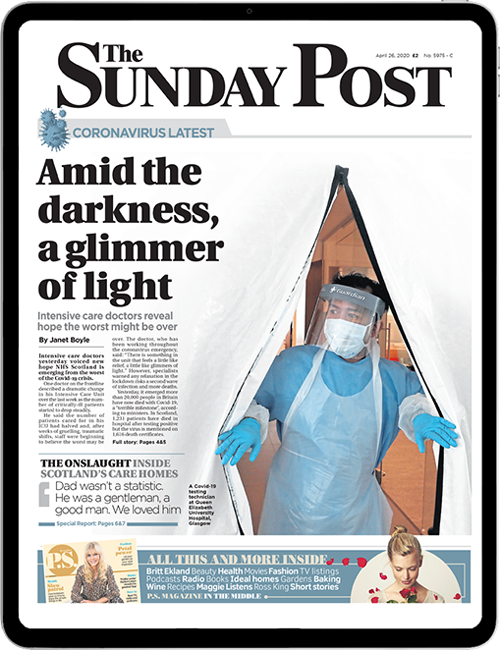 Enjoy the convenience of having The Sunday Post delivered as a digital ePaper straight to your smartphone, tablet or computer.
Subscribe for only £5.49 a month and enjoy all the benefits of the printed paper as a digital replica.
Subscribe