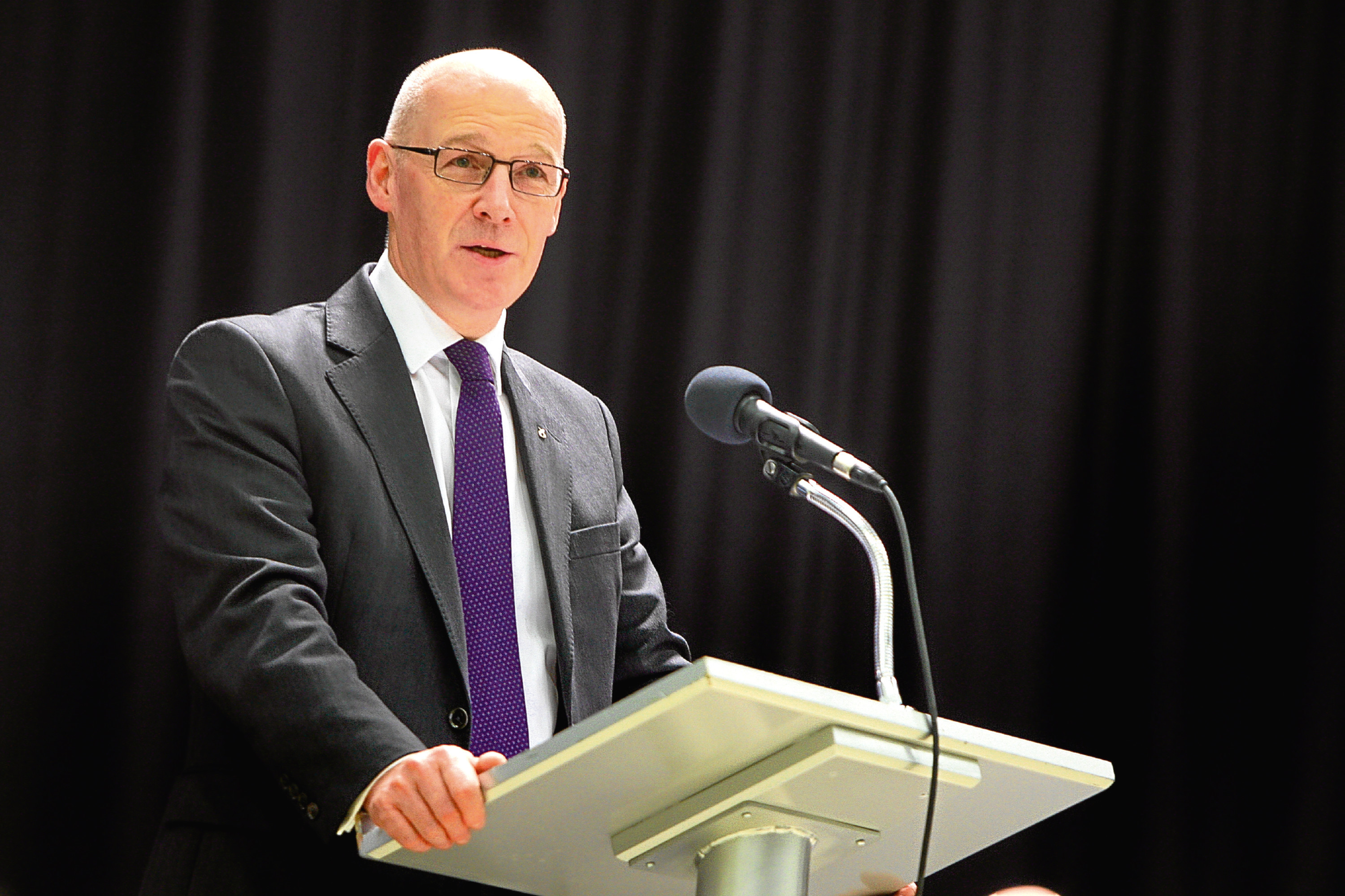 JOHN Swinney unveiled an education "mini-manifesto" for SNP councils after the party's record on schools faced a torrent of criticism.
The education secretary was in Perthshire to launch five party pledges, but opponents were quick to savage him for "repeatedly dropping the ball".
It comes after a string of bad headlines for the Scottish Government, including teacher shortages, crumbling buildings and a dramatic drop in Scottish schools' PISA (Programme for International Student Assessment) world rankings.
Ahead of next month's local elections, Mr Swinney promised a "transformation" in early years and childcare provision, investment in schools, the "empowering" of teachers, maintaining teacher numbers, better school buildings and a renewed focus on looked-after children's education.
He said: "These policies are a firm building block in helping us deliver our vision for a Scotland where every child has every chance to succeed.
"That is what you are voting for when you vote SNP – cast-iron commitments to continue our hard work in improving our education system.
"A good education is the best gift we can give our young people and SNP councillors will work tirelessly to ensure this is something that is available to all of our children in every community across Scotland."
But his words were seized upon by rival politicians, who accused the SNP of failing to tackle key issues during their 10 years in charge.
Scottish Conservative shadow education secretary Liz Smith said: "Everyone knows that all the SNP rhetoric about education being their top priority is not matched by the necessary action.
"Having been in power for 10 years, they have no excuses for why we are performing so poorly, with teacher numbers too low and the recent PISA figures showing that Scottish pupils are now playing catch-up with the rest of the world.
"Instead of producing a mini-manifesto, John Swinney should be checking that all 32 local authorities are meeting their statutory duties on school buildings."
Scottish Labour's education spokesman Iain Gray also attacked Mr Swinney.
He said: "John Swinney was supposed to be a safe pair of hands, but like his SNP predecessors, he has repeatedly dropped the ball on education.
"The situation is so bad that at a school in John Swinney's own constituency, parents were asked to volunteer to teach maths because of the teacher shortage.
"The SNP had promised to make education its top priority, but the reality is that this government is only really interested in a divisive second independence referendum."
Education spokesman for the Scottish Liberal Democrats Tavish Scott MSP said "empowering" schools meant a smaller role for councils.
He said: "The message is clear that if you vote SNP in the local elections you get centralised SNP national policy."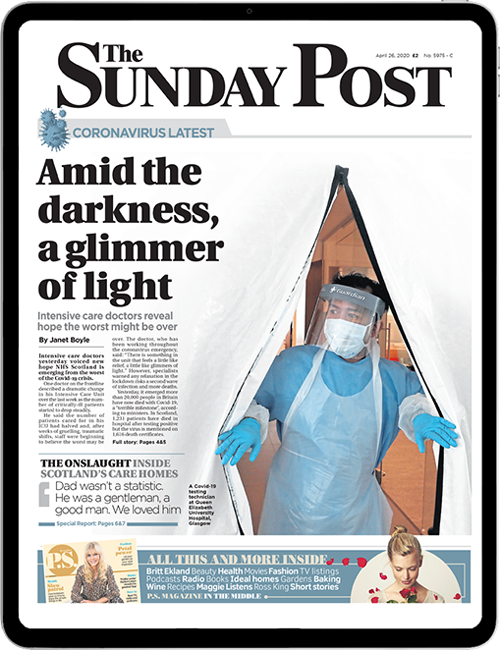 Enjoy the convenience of having The Sunday Post delivered as a digital ePaper straight to your smartphone, tablet or computer.
Subscribe for only £5.49 a month and enjoy all the benefits of the printed paper as a digital replica.
Subscribe