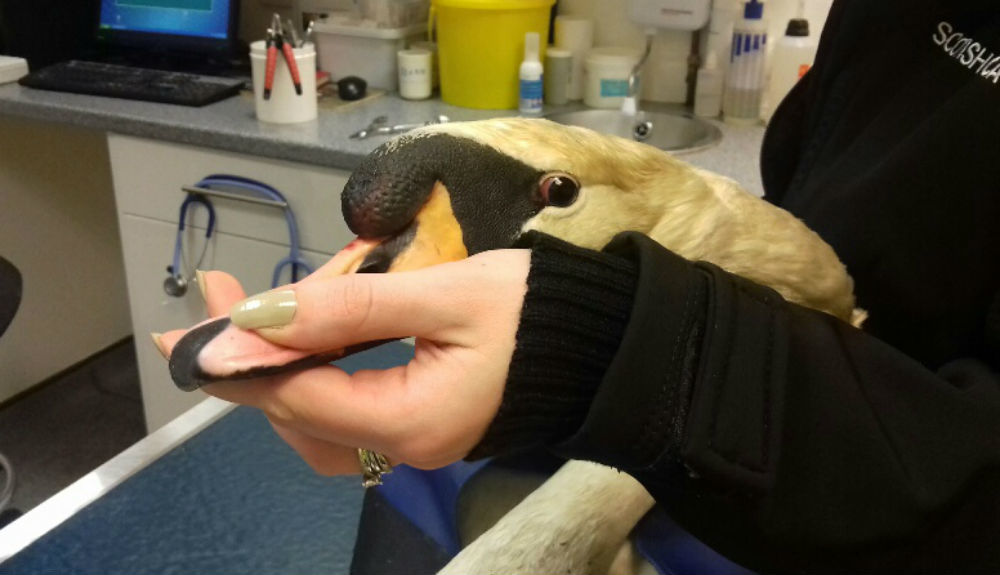 A charity has urged fishing enthusiasts to clear their rubbish after they rescued a swan which had a fishing hook lodged in its face.
Officials from the Scottish SPCA were alerted after the bird was discovered on Monkland Canal in Lanarkshire on Thursday.
Animal rescue officer Sarah Parker said: "The poor swan had a fishing hook attached to the front of his face which must have been very painful.
"Thankfully, we were able to get him over to the local vet and release him back into the canal very quickly."
Rescuers say the male adult swan and his partner are likely to be expecting young soon and they were keen to return him to the canal with minimal disruption.
Ms Parker added: "The vast majority of fishermen are very responsible and take care to clear away their equipment after they've used it.
"However, we want to remind anyone fishing not to leave their litter as they could kill a swan by doing so."