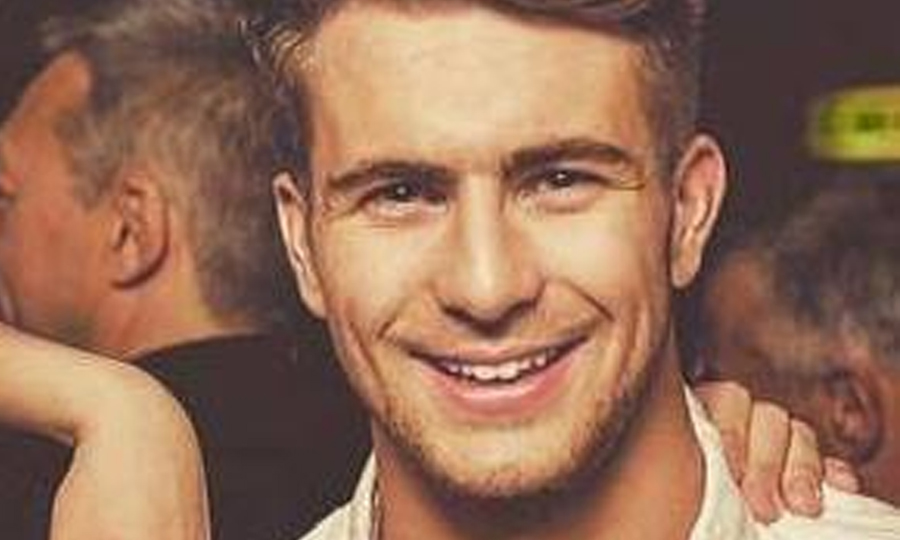 TRAGIC student Scott Calder would have died from hypothermia within hours of being dropped off by police, according to experts.
Survival and medical specialists say the combination of low temperatures, inadequate clothing and alcohol put him at risk.
They echo the concerns raised by his family, who have accused Police Scotland of failing to protect Scott, 23, after his body was found on a beach at Longniddry, East Lothian, at 7.45am on October 14 last year.
His family still do not know how Scott died but hope to be given the results of a post mortem soon. They believe the police should have kept him in their care, taking him to a police station, a hospital or home, rather than allowing him to wander off.
They also criticise watchdogs, the Police Investigations and Review Commissioner, for deciding the officers had acted "appropriately" without an investigation.
---
READ MORE – SCOTT CALDER CASE:
---
Officers said they dropped Scott at a bus stop at around 11pm the night before he died, after concerned members of the public raised the alarm after seeing him leaving a beer festival.
Witnesses said he was staggering in the middle of a pitch-black road and seemed incapable walking or talking.
He had been attending an Oktoberfest event at Gosford House with friends and was wearing novelty German fancy dress, a thin cotton shirt and flimsy Lederhosen shorts.
Officers picked him up after being alerted but claim they dropped Scott at a bus stop a few miles away.
Originally, Police Scotland told his family he had been dropped in the centre of Port Seton, a well-lit busier area, but later confirmed the bus stop was beside a caravan park on the very outskirts of the town.
The temperature was unlikely to have risen above 7C during the night but it would be colder in exposed areas and would have felt several degrees colder if there was any wind.
One survival expert says it is possible that Scott was already suffering from hypothermia when he was picked up by police.
Lawrence Clark, who runs survival company Amara Bushcraft in Aberdeenshire, has worked with Ray Mears and Bear Grylls.
The 48-year-old said: "Some of the symptoms of hypothermia are similar to being drunk. Confusion, memory loss, clumsiness and a lack of coordination. Alcohol can sometimes mask those symptoms.
"He may have been suffering from those symptoms when he was with the police. Given the clothing he was wearing that is possible.
"He was not wearing suitable clothing, he was confused. If it hadn't been for the police letting him go, this tragedy may not have happened."
Neil Remfrey-Foote, 36, who runs Backcountry Survival, a company which offers survival courses in Scotland, said Scott may have died within hours of police dropping him off at the bus stop near the beach.
"Based on what this young lad was wearing and the temperature, there is a window of three hours to make him safe," he said.
It remains unclear how Scott reached the beach but Dr Naveed Sattar, a professor of metabolic medicine at the University of Glasgow, said Scott may have had a cardiac arrest, if he had stumbled into the water.
He said: "Alcohol makes your peripheral blood vessels dilate. Once you hit cold water the reaction is for blood to rush to the heart and then there's a cardiac arrest.
"If he's inebriated and the blood is on the periphery, the shock of going into the water could have caused a cardiac arrest."
Another survival expert, Scott Heffield, who is the product development manager at the Bear Grylls Survival Academy, and a former Royal Marine Commando, said: "The clothing he was wearing would not provide any protection at all. You'd need to be wearing at least three layers. Ideally thermal material.
"The body temperature is 37 degrees. If you're 36 degrees you're really cold. You will start shivering as a way to heat you up. If you're under 35 degrees you're hypothermic.
"When you get to 31, 32 degrees you stop shivering and your body starts to close down. It doesn't take much. Lying on cold ground would speed up that process. Wet sand would be even worse."
Chief Inspector Stuart Reid said the "full circumstances" surrounding Scott's death will be established when a final pathology report is released.
"Our thoughts remain with Scott's family and friends and we will update the family with the outcome once this is available," he added.
The Crown Office said the Procurator Fiscal received a report in connection with Scott's death on October 14, 2018 and the investigation, which is under the direction of Scottish Fatalities Investigation Unit, is ongoing.
He added: "The family will continue to be kept updated in relation to any significant developments."
Mum: Scott was in no fit state to be left alone
The parents of Scott Calder are still waiting to be told how he died, almost 12 weeks after his death in October.
His mum, Karen Calder, who lives in Ayr, said: "We're still waiting for the results. They should be due anytime. They said 10 to 12 weeks and that's week 11 just passed."
Karen said the police had a duty of care to keep her son safe.
She said: "They probably thought he's been at this event, he's had a few drinks, let's just leave him here.
"I don't think he was in a fit state to be left. I know they're busy, but if they had done one
thing differently we wouldn't be having this conversation."
Karen's ex-husband Brian Calder, who now lives in America, is campaigning alongside her for answers.
Karen said: "His dad and I just don't want it to be forgotten about.
"We feel in limbo until the results come through, which hopefully will be next week. That will be another hurdle."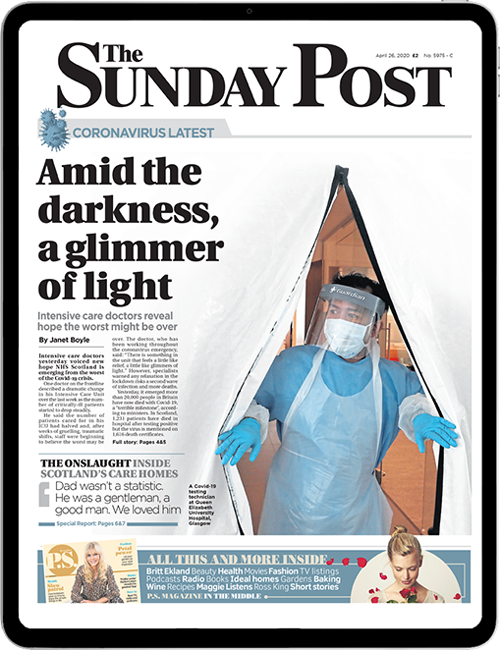 Enjoy the convenience of having The Sunday Post delivered as a digital ePaper straight to your smartphone, tablet or computer.
Subscribe for only £5.49 a month and enjoy all the benefits of the printed paper as a digital replica.
Subscribe