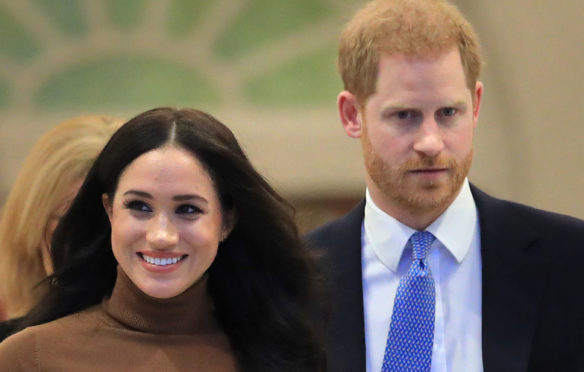 A survey has revealed that nearly three-quarters of Canadians feel that the country should not be paying any of the costs for Harry and Meghan's relocation.
Canadian Prime Minister Justin Trudeau said on Monday that discussions were ongoing over who will foot the bill for the royal couple's security and other costs.
Research by the Angus Reid Institute found that 73% would prefer Canada not to put in any money towards the potential costs, with 19% saying that some share would be appropriate.
Just 3% said they'd be willing to pay for all costs.
When asked how they felt about the couple moving to Canada the most common response, from half of respondents (50%), was that they ultimately do not really care.
Those with an opinion were considerably more positive than negative. Two-in-five (39%) say that they would be pleased to see Harry and Meghan spending time in Canada, while just one-in-ten (11%) say that they would find this upsetting.
Harry and Meghan have spent considerable time in Canada, with Meghan living in Canada for most of the seven years she worked as an actress on TV series Suits.
The couple and baby Archie spent December on Vancouver Island on Canada's west coast, prompting speculation it might become a permanent base for them.
The survey also found that Prince Harry was the most personally popular member of the Royal Family among Canadians, with 69% viewing him favourably.
Two-thirds said that the monarchy was losing significance, with 45% saying that Canada should not be a constitutional monarchy for generations to come.
For the full survey findings, click here.