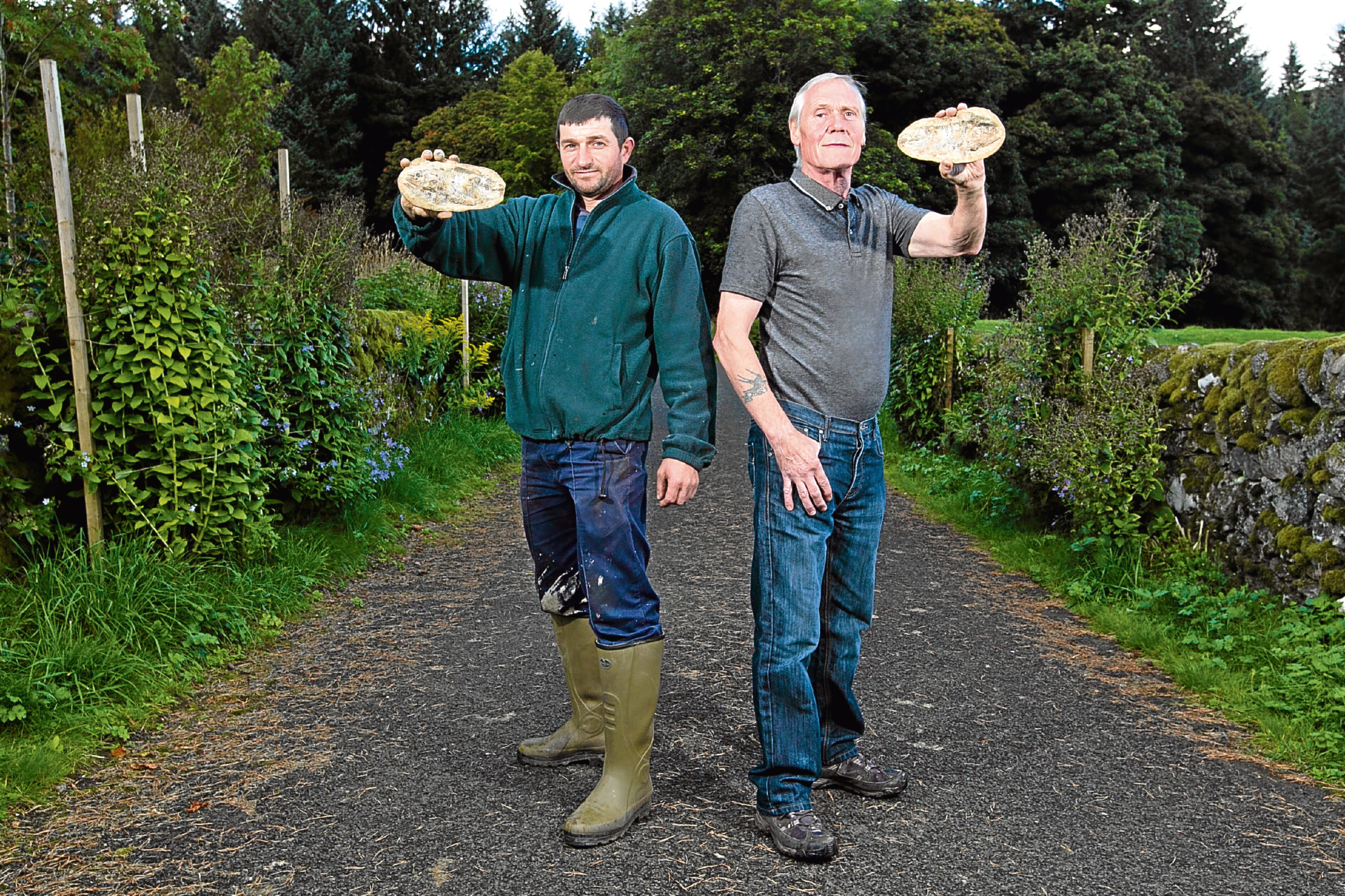 IT'S a mystery that has experts across Scotland scratching their heads in disbelief.
A fossil belonging to an extinct Brazilian fish that existed 125 million years ago has been unearthed – in a remote field in Perthshire.
The prehistoric remains were discovered by sheer chance last month by two workers at a country estate, after a rock from a dry stone wall was cracked open by a trailer wheel.
And now one expert has identified the fossil as a long-extinct fish from north-eastern Brazil – more than 5600 miles away across the Atlantic ocean.
Mick Hardy and Ionel Obreja, who work as gardeners on a rural farming estate in Glenisla, made the discovery when they removed a rock from a loose wall to jam behind the wheel of a trailer, to stop it rolling backwards.
It was only when the wheel moved off the stone that they saw it had cracked open, revealing a pristine fossilised fish inside.
Ionel, 37, who first spotted the remains, said: "I had put the stone under the wheel of a trailer – just to wedge the trailer in place. When I went to put the stone back, it cracked and I saw the fossil."
Mick, 66, added: "I've seen fossils before – but not one as complete as this, or as old. It was just a random discovery.
"I used to work down the coal mines in Derbyshire and we saw many fossils in the pits – but they were all imprints of leaves and vegetation.
"We never saw any animals – and that was 600m below the ground at the coal face."
The baffling find was taken to Edinburgh shop Mr Wood's Fossils by estate owner Euan Ivory.
And it was here that fossil expert Matt Dale identified it as a fish from the Santana Formation, an accumulation of prehistoric remains in the Araripe Basin of Ceara in Brazil.
He said the fossil could either be a Notelops or Rhacolepis, two extinct types of ray-finned fish which swam the seas more than 100 million years ago. Rhacolepis, which lived during the Cretaceous period, previously hit the news when a preserved heart was found in one Brazilian fossil.
Matt told The Sunday Post it was too great a distance for the fossil to have been brought over to Scotland through glacial movements.
Instead, he speculated the rock could have been transported from Brazil by someone who knew what lay inside.
It could then have been mixed up with other rocks over the years, or accidentally thrown out – before ending up in a field near Blairgowrie, where it became part of a dry stone wall which has stood on the site for generations.
"I would have thought somebody at some point has brought it into Scotland knowing it's fossil material," he said.
"But to anyone else, it would just be a rounded stone. They're not going to know it's fossil material. It's an interesting story – exactly how it happened, I don't know."
Dr Thomas Challands, of Edinburgh University's School of Geosciences, described the find as an "intriguing mystery".
He said: "I work with fossil fish from Scotland. This is not like any we have seen.
"What makes me think it probably is from Brazil is you can see it has a preserved eye. Fossil fish from the Santana Formation are known for their exquisite preservation.
"It's been illegal to export fossils from Brazil since the 1940s. Maybe someone brought it over knowing it was effectively contraband and ditched it.
"The mystery deepens, so to speak. This is what makes it really fascinating."
His colleague Dr Stephen Brusatte – a world-famous dinosaur expert – said: "How a fossil fish that seems to come from halfway around the world, and in such pristine condition, ends up in a Perthshire field strains my brain.
"I don't have an explanation."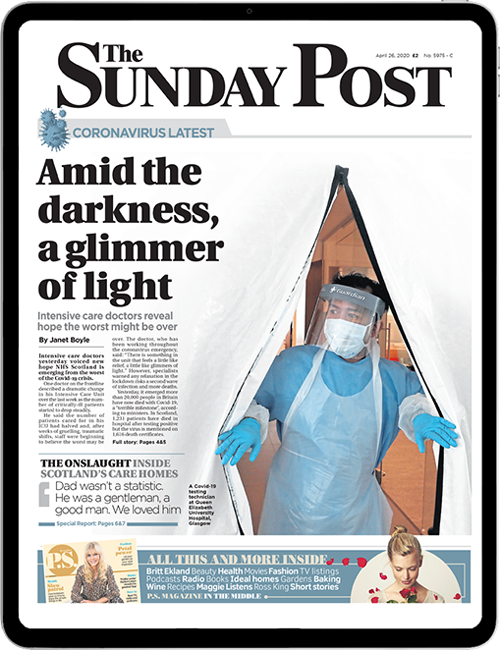 Enjoy the convenience of having The Sunday Post delivered as a digital ePaper straight to your smartphone, tablet or computer.
Subscribe for only £5.49 a month and enjoy all the benefits of the printed paper as a digital replica.
Subscribe