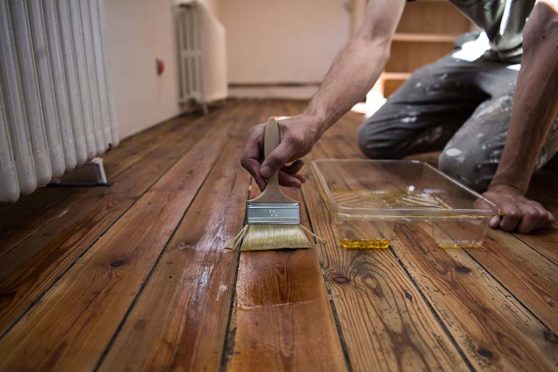 Lockdown triggered more Scots being seriously hurt in DIY-related accidents, according to research.
Orthopaedic surgeon David MacDonald found evidence many more people were injured as they worked on their homes and gardens.
Injuries from road and work-related accidents fell but serious injury and death from DIY rose, according to his findings.
MacDonald's research, published in the orthopaedic journal Bone and Joint, revealed that while numbers of injured patients decreased, marked rises were seen in the proportion with trauma from DIY accidents.
Orthopaedic teams saw the number of patients requiring major surgery at five major Scottish hospitals as a result of DIY accidents over a two-month period rise from 27 in 2018 to 41 in 2020. The statistics were collected between March and May 2020.
The research included data for all injuries – involving bones, joints, cartilages, ligaments, tendons, muscles, and other soft tissues – that needed surgery and was collected from five orthopaedic units.
Deaths in trauma patients who had been admitted with a DIY injury was significantly higher in 2020 at 5%, compared with 2.8% in 2019 and 1.8% in 2018.
Our homes have never been more ideal as big DIY stores see surge in spending
MacDonald, an orthopaedic specialist registrar at Aberdeen Royal Infirmary, said: "We looked at trauma in five different Scottish hospitals – the Queen Elizabeth University Hospital, and Royal Infirmary in Glasgow, Raigmore Hospital in Inverness, Ninewells Hospital in Dundee and Aberdeen Royal. We examined the impact the massive change in people's behaviour in lockdown had on injuries.
"There are a different variety of trauma from previous years. We have always found previously that we are much busier when people are out and about on motorbikes, cars, bikes etc.
"Those types of accidents decreased but we saw more DIY injuries, and some of them pretty serious involving electric handsaws, Stanley knives, falls from ladders and heights.
"Deaths were up but that needs more research to make any definite conclusions from this. Injuries involved people of all ages from the young to the elderly. Anyone over 18 can hire saws, drills and the like but they do need handling and training because they are capable of causing serious damage and worse.
"We were seeing injuries in DIY beginners and others who had grown complacent and cut safety corners, perhaps because they were in a hurry to get something done."
The Scottish research mirrors a lockdown study by Rotherham doctors which reported a rise in hand nerve injuries involving DIY tools. Before lockdown home improvements accounted for 8% of accidents but soared to 26% during the pandemic.
The Royal Society for the Prevention of Accidents (ROSPA) said that more women than men over the age of 65 died as a result of accidents in the home.
"People who spend more of their time at home suffer proportionally more accidental injuries, that is the very young and older people," he said.
However, the toll in children shows that boys outnumber girls with injuries in family homes. ROSPA added that in Scotland 20,529 people were injured at home in 2019/20 with a further 1,289 killed.
The ten most common causes of DIY injuries according to ROSPA: 1. Knives. 2. Saws. 3. Grinders. 4. Hammers. 5. Chisels. 6. Screwdrivers. 7. Power drills. 8. Axes. 9. Planes. 10. Welding equipment.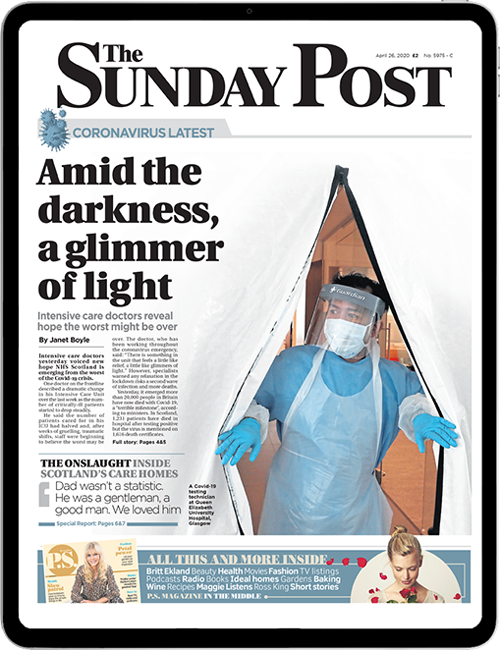 Enjoy the convenience of having The Sunday Post delivered as a digital ePaper straight to your smartphone, tablet or computer.
Subscribe for only £5.49 a month and enjoy all the benefits of the printed paper as a digital replica.
Subscribe