His foot holding down the trigger of a landmine, standing perfectly still giving enemy snipers a clear shot, it was five minutes that felt like an hour for British Army bombardier Scott Mitchell.
But he survived and, now 38 and a sergeant, Scott – nickname Mitch – says his moments of trauma in Afghanistan were a gift, changing his entire outlook on life and, he revealed, driving him on to the waves where he found peace in a new-found passion for surfing.
The scare happened during patrols in Helmand Province as part of Operation Herrick in 2012. The 4th Royal Artillery soldier, who had already completed two tours of duty in Iraq and Afghanistan, recalled: "It happened right at the start of the tour.
"We had gone out on foot on a familiarisation patrol but ended up in a fire fight with insurgents. It lasted about 40 minutes. When it died down, on the way back, I stepped on something I instinctively knew wasn't right.
"I knew what it was. The fact it didn't go off was a good thing. The immediate assumption then was it was a pressure-release IED – an improvised explosive device – that goes bang when you step off."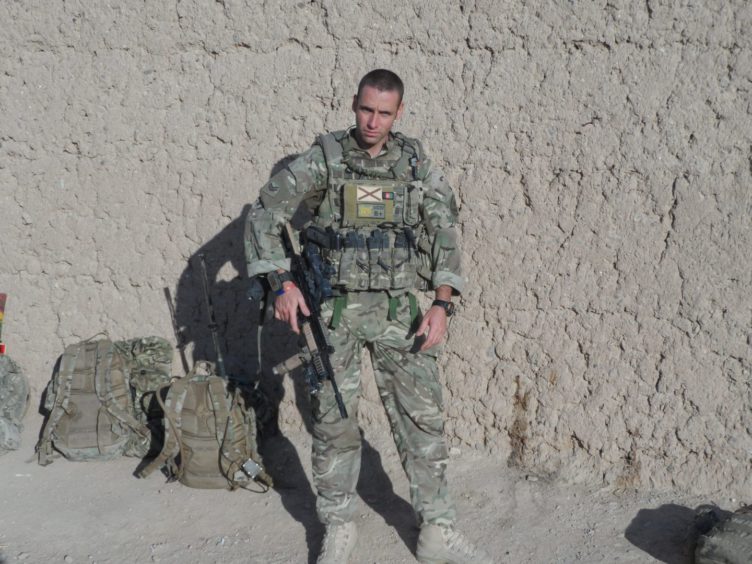 Stood stock-still, Mitch alerted his boss, who was close by. He ordered the two units of 24 soldiers to take cover. He said: "I was left there with my thoughts. I was standing on it for about five minutes but it felt like an hour.
"Because we had just been in a fire fight, we were still very much in the contact area. I was left with a choice: step off the IED and hope nothing happened or stay on it and wait for the bomb disposal guys to come and defuse it. But in the time I am standing there I am a sniper target. I made the call myself to step off.
"There was no point running, because you are not going to outrun it. I stepped off and just stopped.
"You hear people say that when they face death their whole life flashes before them but the only thing I was thinking was, 'please be quick and don't hurt'. I was bracing myself for impact and was shocked when it didn't happen. I don't remember anything after it. It was a blur."
IEDs made by inexperienced designers or with substandard materials may fail to detonate but Mitch had no way of knowing that in those terrifying seconds. And the soldier, whose previous service in the Middle East had been with the Army Air Corps Lynx and Apache helicopter ground crew, still reflects on his near-death experience. "I use it now as motivation. I try not to see the worst in challenging situations.
"I like to see how I can use them to take my life forwards rather than back."
And it is on the waves where he has found new peace and purpose: "When I am out there I forget about everything. I forget about Afghanistan, about my illness, and about lockdown. Like that day – standing on the IED – it is my life reset button; my lifesaver."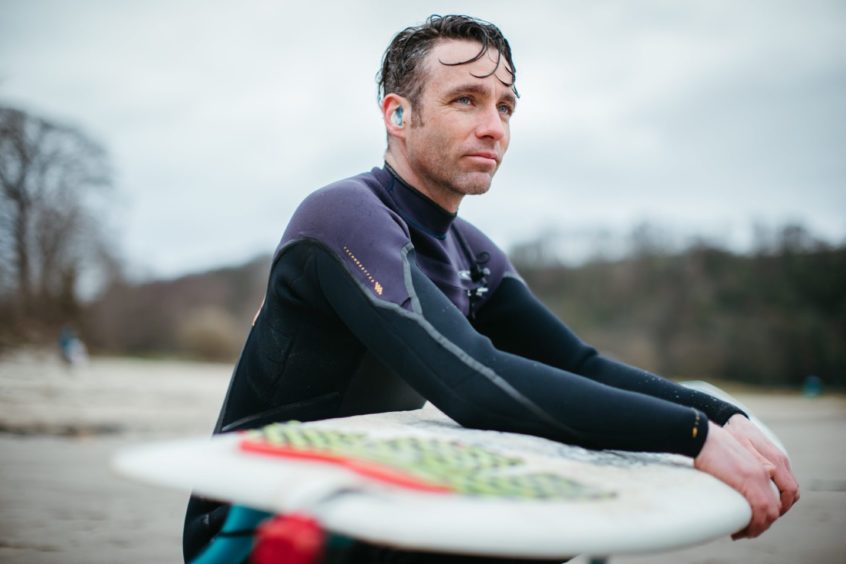 He was introduced to surfing by the Army on return to his base at Alanbrooke Barracks in North Yorkshire in May 2013 but then, after having suffered for several years with digestion issues, stomach pain and bowel problems, he was diagnosed with Crohn's disease, which can have severe or even fatal complications.
Mitch said: "When the weather was cold I would get a flare-up. I tend to get super-tired. But when I'm ill I try to counter it by doing more physical exercise. I felt being fit was making a difference psychologically."
The soldier, whose treatment involves medication that suppresses his immune system, has been working from his now-home in Fife while shielding from Covid-19. Surfing, he says, is his life-saver.
Soon after his return from war, he experienced his first wave in Newquay. "Something changed in me and I was hooked," he said.
He hasn't looked back. In 2014 he took a "zero to hero" intensive beginners' course with British Army Surfing in Newquay before joining its club and taking an International Surfing Association coach and lifeguard course.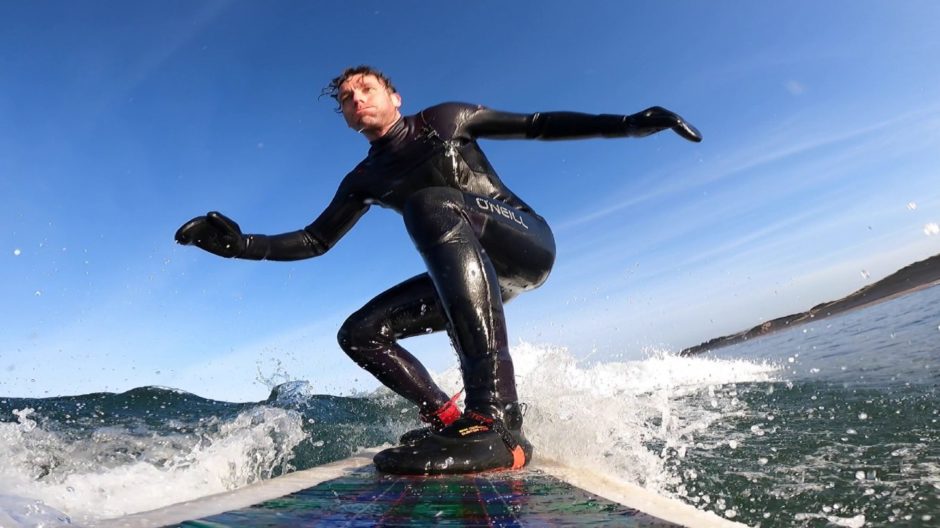 In 2017 he was stationed close to Edinburgh where he was responsible for firing the One O'Clock Gun at Edinburgh Castle. A year later he bought a beach house on the Fife coast so he could surf every day.
The soldier-surfer from Kilmarnock – who will be closely watching next month's Team GB qualifier for what will in July be surfing's Olympic debut in Japan – revealed how the sport had helped him to cope with the horrors of war and his illness.
He was recently appointed social media manager and assistant sponsorship co-ordinator for the Scottish Surfing Federation, the national body for the sport.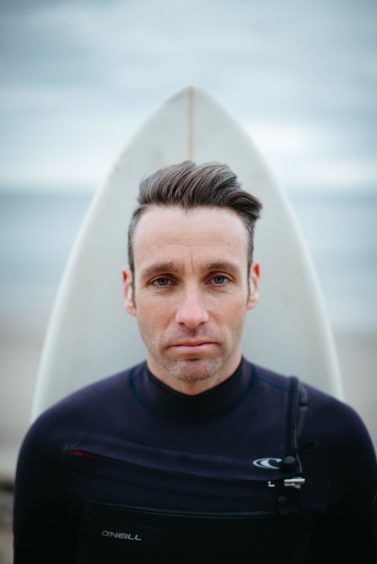 Next month in Thurso it hosts the British Surfing Championships and British Cup – the team GB Olympic qualifier for the home nations.
He said: "It's the first time surfing has been included in the Olympic games. Thurso is a world-class surf spot and some of the biggest names in surfing travel there to surf."
From his home, with the waves crashing on the beach close by, he said: "My life revolves around surfing. Apart from my kids and my girlfriend, there is nothing higher on my list of things I want to do."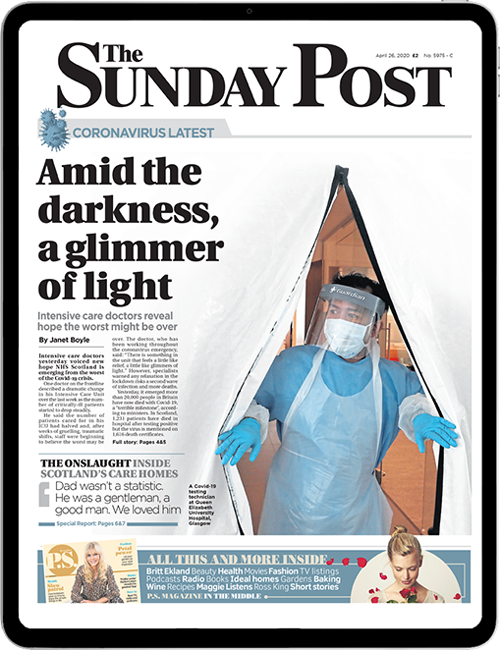 Enjoy the convenience of having The Sunday Post delivered as a digital ePaper straight to your smartphone, tablet or computer.
Subscribe for only £5.49 a month and enjoy all the benefits of the printed paper as a digital replica.
Subscribe