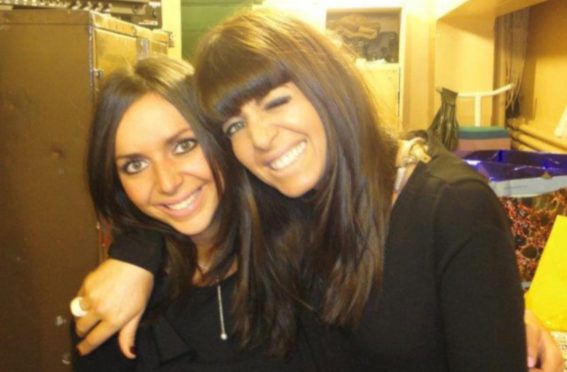 For more than a decade, Kim Winston has watched backstage as countless celebrities have twirled, swayed and waltzed across the Strictly dance floor.
And while working for the BBC show's production team has given the 36-year-old an enviably encyclopaedic knowledge of the most glamorous show on television, there's still one thing she hasn't quite managed to learn – how to dance.
"I can't dance at all, I'm absolutely terrible," laughed Kim, who joined the Strictly crew as a researcher for presenter Bruce Forsyth 11 years ago, and has since worked across various teams.
"I remember when I first told my grandma that I was going to be on Strictly, she told her whole bridge team I was going to be a professional dancer. I was like, 'Grandma, you know I don't dance!'
"Whenever there was a little bit of spare time on set, I would ask one of the professionals to teach me just a tiny bit, and it was always so embarrassing. They couldn't even look at me, I was so bad. Honestly, the routines the celebrities learn in a week? I would need a year working full-time."
While living in her home city of Glasgow, and working for BBC Scotland, Kim became a dedicated Strictly superfan, and managed to blag her dream job working for the show after emailing the executive producer.
She continued: "I just became obsessed with Strictly, it was my favourite show, I loved everything about it. I watched the credits and got the executive producer's name, and just emailed her begging for a job – and she didn't reply.
"But I wasn't giving up, so I emailed her again and just said, 'I know this is a little nuts but I've booked flights down to London, so can you see me on any of these days?' She said yes, and I ended up getting the job. There was only one show I would ever leave Glasgow for, and that was Strictly."
She added: "The show is just the most magical bubble to be in – I know people say it all the time, but it genuinely does feel like a massive family. It felt that way right from day one, and that was especially true for me because I was living away from my family. I think you see that on screen, and it's definitely here behind the scenes, too."
After working with everyone from the presenters and dancers to celebrities and costume designers, two years ago Kim was asked to produce and co-host the official Strictly Come Dancing podcast, which she now creates alongside former contestant and YouTube star, Joe Sugg, 29, who was a runner-up on the show in 2018.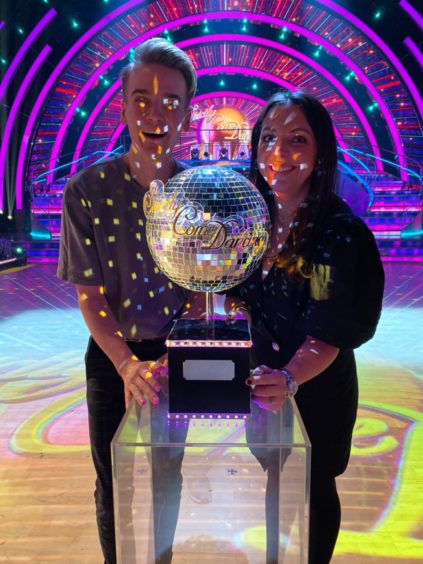 Each episode features exclusive interviews with cast members, backstage gossip and post-show commentary, providing fans with an access-all-areas pass to what happens on set when the cameras aren't rolling.
"People want to know everything, even down to what the celebrities have for lunch," explained Kim, who moved back to Glasgow after having her twins, Sam and Sofia, now three, and records each episode of the audio show remotely.
"No one can get enough of Strictly – from my nieces to my grandma to my mum, it's one of those shows that everyone wants to know more and more about. The podcast gives everyone a behind-the-scenes look at the show.
"It sounds like a bit of a cliché, but it really is just me and Joe having a chat.
"We come at everything from different angles – Joe has this amazing knowledge because he's been on the show, and I think I've got quite a good factual knowledge, so it's kind of the perfect combo."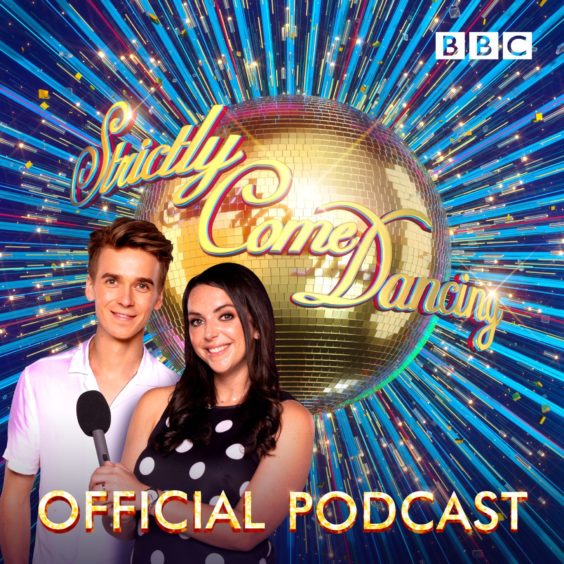 And although she's not able to be on set as usual, Kim admits she's just glad to be a part of a show that's bringing so many people so much joy when they need it most.
She said: "I remember in March when everything was so horrific, people just kept saying to me: 'Do you think Strictly will still be on?' – it's such a massive part of the nation, really. The show is positive, it's fun, it's joyful and it's really something the whole family can sit down and watch together.
"You can escape and forget what's going on for an hour and a half each week, which is just utter joy right now. I just feel so lucky to still be part of it."
---
Kim's highlights
Favourite contestant: Lisa Riley
In the first week of series 10, she did a cha-cha to Think by Aretha Franklin and at the end Robin, her professional partner, jumped into her arms. I just thought: "Wow, I can't wait to see what she brings every week." She was incredible and so technically brilliant.
Memorable dances: Ed Balls
Who will ever forget Ed and his partner Katya Jones dancing to Gangnam Style? Can you believe it was four years ago? Ed was just magnificent and, as a former MP, a good example of one of the unexpected celebrities. He threw himself into everything.
Waiting for the winner
Standing downstairs in front of the cameras when you see the finalists line up, it feels like the silence lasts for about seven minutes before they reveal the winner. I'm so fortunate to have witnessed moments like that.
The current series
I genuinely think this is one of the best yet – the standard is so high. Everyone desperately wants to be there. Bill loves learning about the techniques and routines. Clara is a superfan and Ranvir is going on a massive personal journey and changing as person.
---
Strictly Come Dancing: The Official Podcast is available on BBC Sounds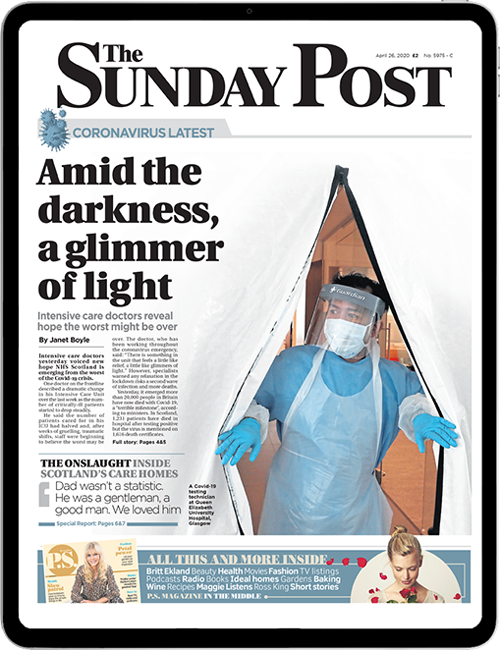 Enjoy the convenience of having The Sunday Post delivered as a digital ePaper straight to your smartphone, tablet or computer.
Subscribe for only £5.49 a month and enjoy all the benefits of the printed paper as a digital replica.
Subscribe