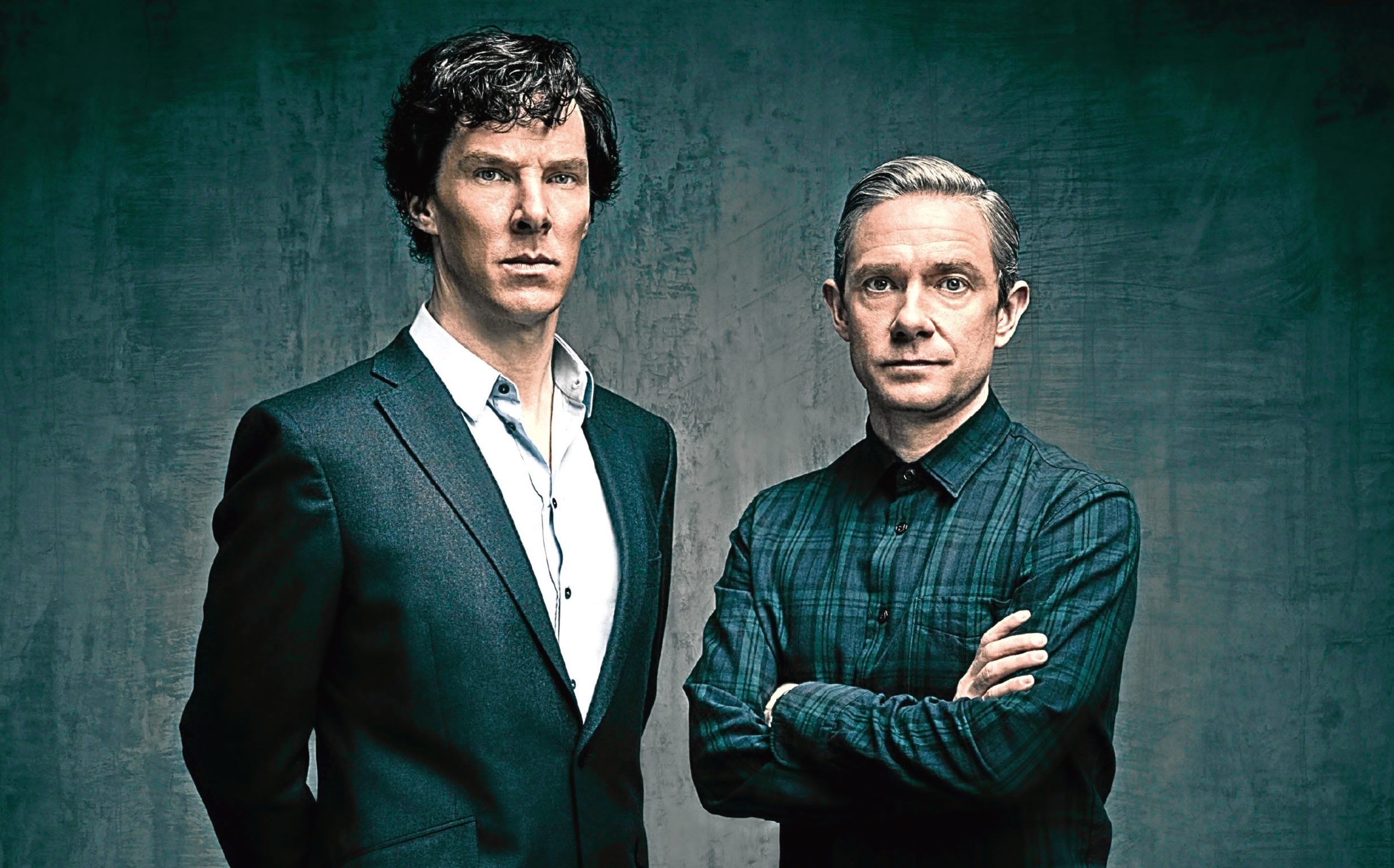 THERE'S no mystery behind Visit England calling 2017 the Year Of Literary Heroes — Sherlock Holmes, after all, has a very special birthday this year.
It will be 130 years since the most famous sleuth on Earth first appeared in print, in Arthur Conan Doyle's A Study In Scarlet.
That year, 1887, the very first Holmes tale appeared in the magazine, Beeton's Christmas Annual, only 11 of which remain and therefore fetch a fortune at auctions.
Within a year, it was out again in book form. The title came from Holmes' graphic description of his work during a murder hunt.
Visit England seem to be focusing on the first major collection of Holmes stories, which came in 1892, so they reckon this should be a 125th anniversary, but we'll let the literary experts argue about that!
All we know is, Holmes and his sidekick Watson have gripped us ever since, in writing, TV series, theatre and movies.
And 221B Baker Street will be where many a Holmes fanatic heads in 2017.
That's home of The Sherlock Holmes Museum, a Grade II-listed building in honour of the legendary detective, will be a Holmes fans' magnet, especially its recreation of Sherlock's famous sitting-room.
There's a gift shop there, too, while Westminster's Sherlock Holmes Pub is full of Holmes-related memorabilia and will be a shrine to the great man.
You'll find Dr Watson's revolver here, along with his favourite food, Cumberland sausages.
A West London street, 25 minutes' walk from Baker Street, has 187 North Gower Street, where the modern-day TV series is shot, and that will be another meeting point for fans.
If you fancy travelling on, then head for Bristol, where there are many more Sherlock Holmes locations.
Head to the filmbristol.co.uk website to find a map illustrating exactly where to head to enjoy various shooting locations from the TV series.
By the way, we're not exaggerating when we say Conan Doyle's tales have fascinated the whole world.
Cape May, New Jersey, is just one foreign location to feature Sherlock Holmes-related events in 2017.
America is, of course, mad about him, and have made their own United States-based films and TV series, with the detective heading across the Atlantic for some of his best adventures.
There was Sherlock Holmes in Washington, with Basil Rathbone, and even Sherlock Holmes in New York, with Roger Moore.
Yes, we felt Roger looked very odd as Sherlock, too!
---
---
In New Jersey, they'll be having Search For Clues Tours, and they're also going to take Holmes-loving Americans back to the good ol' days of radio drama — you can join the audience to gasp along with them on radio, as our hero solves his latest US murder.
The people at the Guinness World Records reckon Sherlock Holmes is still far and away the "most portrayed movie character", and many a Holmes tale has been written by others, or at least adapted from the Conan Doyle originals.
Some of them do make you wonder what the writer himself would have made of them, but we do know that he could be a pretty decent investigator himself.
Conan Doyle personally investigated some closed real-life cases, and what he uncovered led to two men being exonerated for the crimes they'd been accused of.
We can also safely assume that he would have nodded with satisfaction over the BBC series — with a new series due this year — and he'd have appreciated the efforts of Benedict Cumberbatch and Martin Freeman.
Nominated for, and winning, all sorts of major awards, Sherlock has seen a rebirth of the sleuth who had never really gone away, bringing his character to a whole new audience.
Sold to over 180 territories, it has been the UK's most-watched drama for six years now, not bad going for something that seems to have been around forever.
All of which begs the question, when Arthur Conan Doyle was first trying to picture his future hero in his mind, who did he base Holmes on?
Well, if you really want to trace Sherlock Holmes' roots right back to the very beginning, you might want to head for Scotland, not England.
The University of Edinburgh, the sixth-oldest English-speaking university in the world, was where Dr Joseph Bell did his best work, lecturing at its medical school in the 1800s and at one time employing Conan Doyle.
Sir Arthur always said that surgeon Bell was the man he'd based Holmes upon, and he had worked for Bell, as a clerk.
Bell was known for drawing broad conclusions from small observations.
On the other hand, having made one of his own observations, he wrote to Conan Doyle, stating: "You are yourself Sherlock Holmes — and well you know it!"
C. Auguste Dupin, however, amateur detective of Edgar Allan Poe's The Murders In The Rue Morgue, would become the basis for just about every other fictional detective.
Conan Doyle was an admirer, like many others, and asked: "Where was the detective story until Poe breathed the breath of life into it?"
It's quite fitting that there is still a bit of mystery surrounding the great Holmes' roots — but there's nothing mysterious about remembering him in this notable year.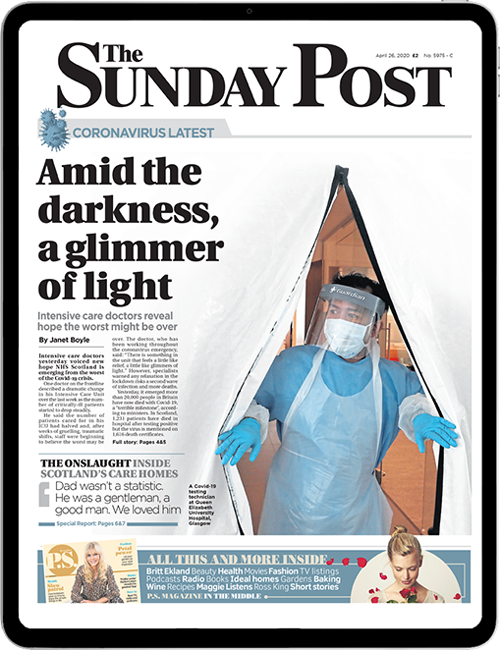 Enjoy the convenience of having The Sunday Post delivered as a digital ePaper straight to your smartphone, tablet or computer.
Subscribe for only £5.49 a month and enjoy all the benefits of the printed paper as a digital replica.
Subscribe